In a landmark anti-trust action headlined by bipartisan support, Facebook Inc. was sued by U.S. antitrust officials and 48 states that want to potentially force its breakup, by unraveling its acquisitions of Instagram and WhatsApp. The government says these deals were part of a campaign to illegally destroy competition.
The Federal Trade Commission (FTC) and New York Attorney General Letitia James, said they filed antitrust complaints against Facebook on 9 December, alleging the company stifled competition from rivals in order to protect its monopoly in social media. The lawsuits seek court orders that could include a spinoff of Facebook-owned Instagram and WhatsApp services according to copies of the complaints provided by the states and the FTC.
The case against Facebook follows the Justice Department's October lawsuit against Alphabet Inc.'s Google. Together, the Google and Facebook lawsuits mark the most important monopoly cases filed in the U.S. since the Justice Department took on Microsoft Corp. in 1998.
"Personal social networking is central to the lives of millions of Americans," Ian Conner, the director of the FTC's Bureau of Competition, said in a statement according to Bloomberg. "Facebook's actions to entrench and maintain its monopoly deny consumers the benefits of competition. Our aim is to roll back Facebook's anticompetitive conduct and restore competition so that innovation and free competition can thrive."
New York Attorney General Letitia James during an online press conference said that Facebook used "vast amounts of money" to take control of companies that could potentially threaten its dominance, particularly Instagram and WhatsApp
The FTC and the Justice Department worked out a plan to divide up scrutiny of Facebook, Amazon.com Inc., Google, and Apple Inc in 2019 and the investigations have been on thereafter. Following a 16 month investigation, a House report, which was released, determined the four companies were abusing their market power as gatekeepers of the digital economy.
If Joe Simons, who was appointed by Trump for the Justice Department, leaves the agency, it will be up to President-elect Joe Biden's Justice Department to carry the Google case forward. The Facebook case will fall to whoever picked as the FTC chairman by Biden.
Facebook believes its investments in Instagram and WhatsApp is what made them successful. The multi-billion-dollar acquisitions were investigated and approved by the FTC when they were announced.
"The government now wants a do-over, sending a chilling warning to American business that no sale is ever final," Jennifer Newstead, Facebook General Counsel, said in a statement. "People and small businesses don't choose to use Facebook's free services and advertising because they have to, they use them because our apps and services deliver the most value."
The FTC believes that Facebook's acquisition of Instagram when it had only 25 million users "squelched the direct threat that Instagram posed."
The states' complaint says Zuckerberg reached an agreement with former Instagram CEO Kevin Systrom to sell the company "based in no small part upon Zuckerberg's growing reputation for wielding Facebook's power as a sword." According to the complaint, Systrom later said, "bottom line I don't think we'll ever escape the wrath of Mark…it just depends how long we avoid it."
The FTC and the states said Facebook's acquisition of WhatsApp, the mobile messaging leader, in 2014 for $19 billion was a repeat of its anti-competitive strategy and that Facebook always looked at any direct-messaging app as a threat. According to a 2012 email, Zuckerberg said messaging apps could be used "as a springboard to build more general mobile social networks."
Another strategy of Facebook that the lawsuits highlight is the thwarting of competition in violation of antitrust laws by preventing apps that could be possible competitive threats from accessing its platform.
"The two most utilized strategies have been to acquire smaller rivals and potential rivals before they could threaten Facebook's dominance and to suffocate and squash third-party developers that Facebook invited to utilize its platform," James's office said in a statement.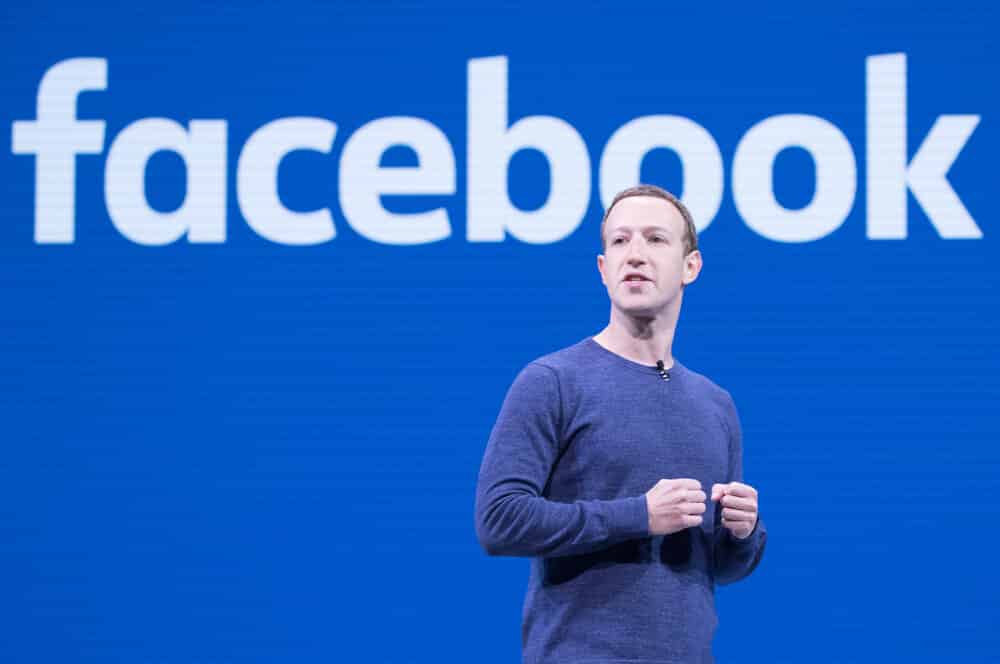 Zuckerberg told Congress in July that the company faces intense competition around the world, while Facebook has long denied the allegations, the CEO says that the company is constantly innovating to develop products according to the preferences of the user to avoid falling behind.
"With hindsight, it probably looks like obvious that Instagram would have reached the scale that it has today, but at the time it was far from obvious," he told Representative Jerrold Nadler, the New York Democrat who chairs the Judiciary Committee. "This has been an American success story."
The FTC is taking on Facebook just as it's coming off a stinging loss in a monopoly case brought against American public multinational corporation Qualcomm Inc. A federal appeals court in August ruled in favor of the chipmaker and by doing that reversed a lower-court decision that Qualcomm abused its dominant position in the market for cell-phone chips.