FIFA have released the Men's World Rankings for the year 2020. Belgium have topped the FIFA Men's list for the third consecutive time this year.
India have failed to break into the to 100 and finished the year at 104th position.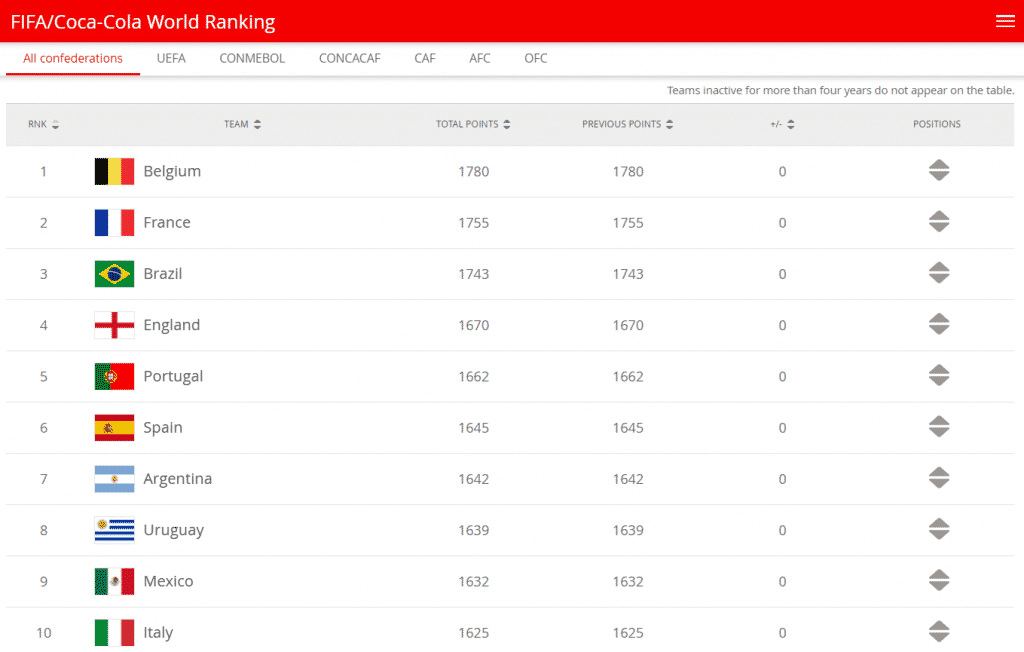 Due to the coronavirus pandemic there were only 352 internal matches played this year, a steep fall in numbers from 2019's 1,082 international games. The number of matches played in 2020 is the the fewest since 1987.

The top four comprising of Belgium, France, Brazil and England have remained the same this year.
Hungary (40th) were the most improved side in the FIFA Men's World Rankings this year. They earned 44 points and moved up by 12 places to break into the top 50.