Schenker has revealed its upcoming VISION 15 notebook which features the Intel Core i7 11th generation processor along with an Intel Iris Xe graphics to power the notebook having a 15.6" FHD display. You can pre-order the laptop from December 4th and will be in your hand by the end of January 2021.
Coming to the looks of the laptop, here we have a simple all anodized aluminum chassis which gives the laptop a 15 mm thickness and a 1.68 kg weight. For that reason, the laptop looks very slim. VISION 15 features a unique cooling system to keep the palm rest area and keyboard cool during a full workload.
The Intel Core i7-1165G7 processor is going to power the VISION 15 notebook, which has four cores and eight threads with a turbo clock speed up to 4.7 GHz and a base clock speed up to 2.8 GHz.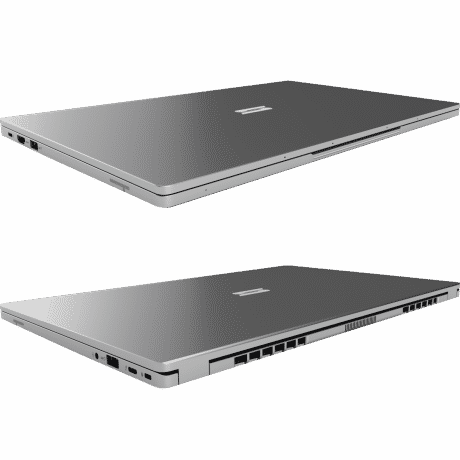 The machine features a battery of 73 Wh with fast charging support. The battery takes ninety minutes to charge from 20% to 90% for the fast charger. With a full battery, you can play videos on the laptop for over ten hours and can use to surf the web for fourteen hours.
For portability, the device has two total Thunderbolt 4 ports, both have USB-C for power delivery and for display. It allows the user to charge the laptop from both sides. On one side of the laptop, you will get a combined audio jack and a single USB Type-A port, whereas on the other side it features an HDMI port and a USB Type-A port.
VISION 15 features an FHD display with a 15.6" screen. The display is offering a multitouch option to let the users control the laptop with ease with their fingertip.
The VISION 15 is available for pre-order from December 4th and you can have this laptop for €1,499 or approximately $1,780.