When the ISL started off in 2014, the mission was clear – to make India a viable destination for football by attracting star names who were well known around the world. The tournament has seen many footballers that have come in and provided a sense of glamour to their respective teams.
Here are the five most expensive signings in ISL history –
5) David Trezeguet – Pune City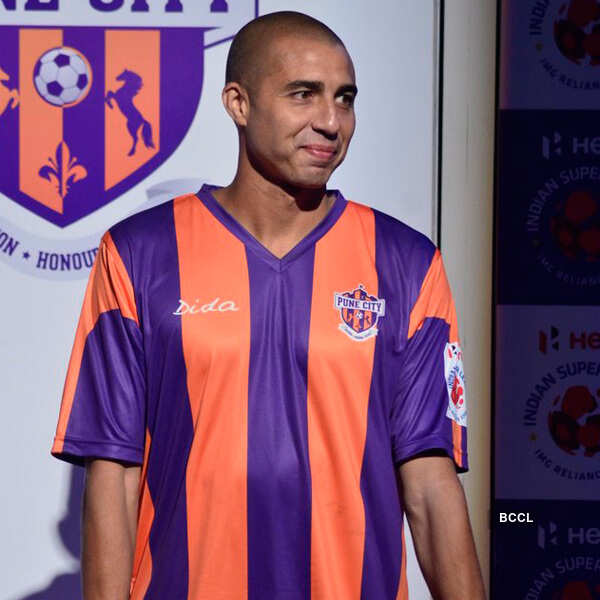 It is always a source of pride when a World Cup winner graces the league, and that is exactly what marquee signing David Trezeguet was all about. The former Juventus FC hero was paid Rs 4.5 crores for his services and spent one of his career's final years with Pune and scored 2 goals in 9 ISL games in the only season that he played.
4) Elano Blumer – Chennaiyin FC
In his two seasons with Chennaiyin, the Brazilian attacking midfielder was instrumental to the club's success and even the ISL title with them in 2015/16. Previously being crowned the Golden Boot winner for his 8 goals, Elano was retained for a reported fee of Rs 4.8 crores by the Super Machans.
3) Nicolas Anelka – Mumbai City
- Advertisement -
A man with a stellar career at a variety of some of the world's biggest clubs such as Chelsea, Real Madrid and Paris Saint Germain, the mercurial forward was bought by Mumbai for a reported fee of Rs 5.4 crores. Anelka was not impressive in his only season as a player with the club at all, scoring just 2 goals in 13 ISL games.
2) Diego Forlan – Mumbai City
As one big-name striker left, another was signed up by Mumbai for the increased reputation of the brand. And this time it was Uruguayan striker Diego Forlan who had previously played for Manchester United and Inter Milan among the bigger clubs. Forlan was paid Rs 6 crores for his services and did decently well scoring 5 goals in 11 games for the Islanders.
1) Alessandro Del Piero – Delhi Dynamos
Probably the biggest of them, Juventus' dynamic midfield supremo Alessandro Del Piero was paid a whopping Rs 10.8 crores to play for the Delhi Dynamos. He came with fanfare and much aplomb but despite the reputation, Del Piero scored just the 1 goals in 10 ISL games and did not live up to the billing.