- Advertisement -
Okay, the new Apple MacBook Air with M1 chip is revolutionary and its really that good that it can challenge a lot of MacBook Pros even without having a dedicated fan inside it. This indeed makes it far more desirable than before, starting at $999 for 256GB SSD version.
However, Apple is always kind to provide a student discount for Education and the 256GB version starts at $899. Now, silently, the Cupertino giant has listed a new 128GB SSD model for the MacBook Air on its site and has been spotted by 9to5Mac.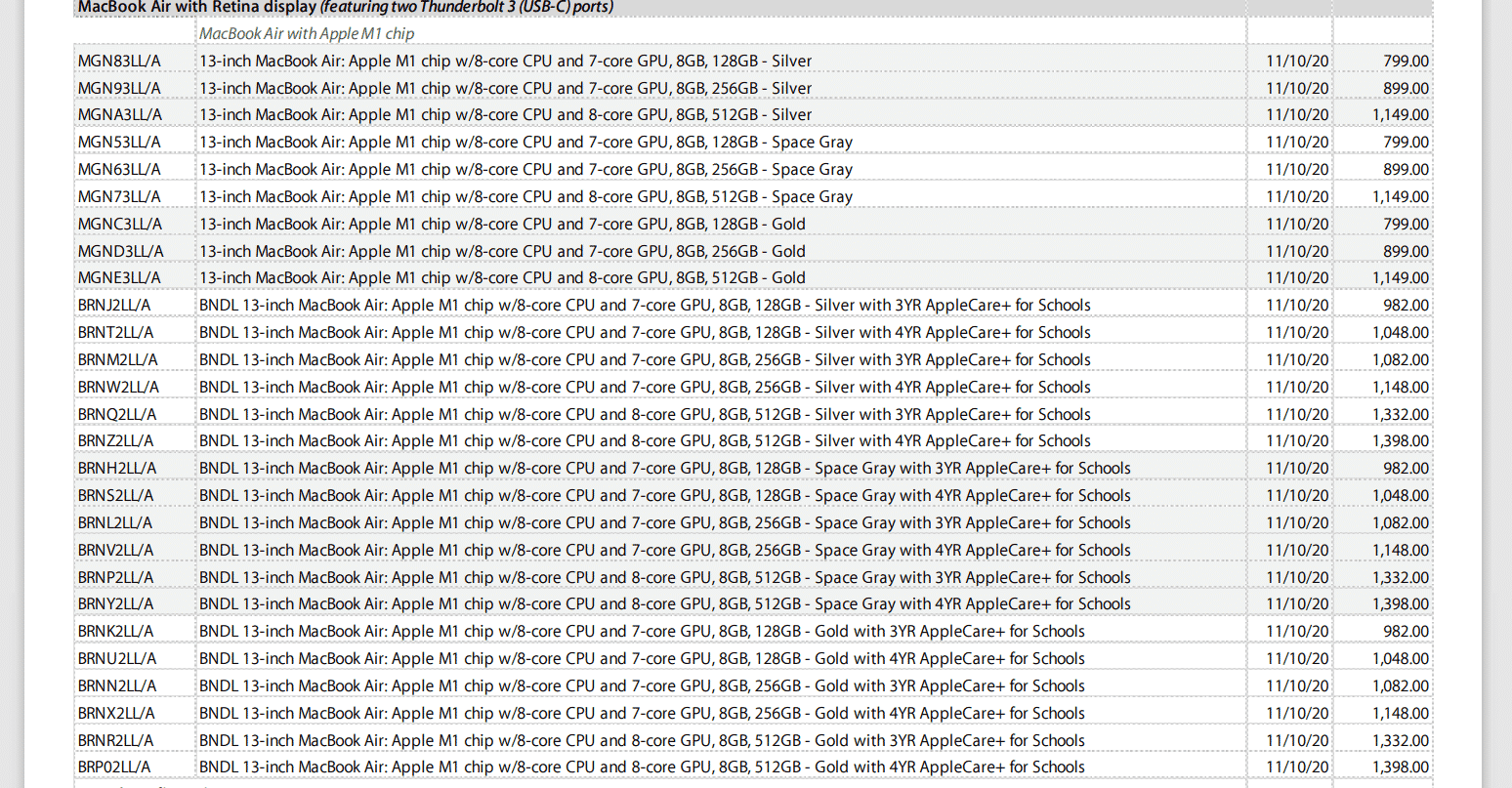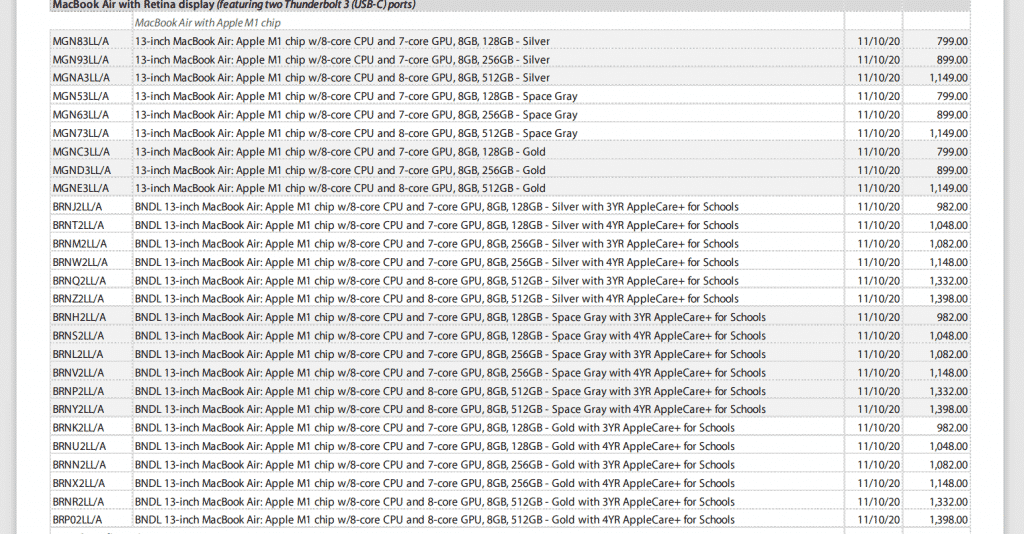 Originally found on Apple Store for Education, it has been priced at $799 that makes it $100 cheaper and makes sense to many people who look to buy a cheaper MacBook. However, this new model is not available in the higher education store aimed at students.
- Advertisement -
So, basically, at these difficult times, Apple seems to offer a really entry-level MacBook Air, indeed the cheapest offering ever for schools and it's not for retail. It makes for those who do not need so much storage and you can always use an external disk to store your stuff as well.
It comes in all three colors, namely Silver, Space Gray, and Gold, and the revolutionary M1 chip but with a 7-core GPU. It looks like Apple will offer this variant and others, especially for educational institutions, who look to buy from them in bulk, and the savings really matter then.
- Advertisement -