- Advertisement -
It seems the investment spree into Reliance Retail has finally halted for a moment as Reliance has recently issued a press release about its entire investment process. It has confirmed that all the investments have been completed with receipt of funds and issue of shares.
RRVL has received a cumulative subscription amount of ₹ 47,265 crores from the following financial partners and allotted 69,27,81,234 equity shares to them. The respective equity stake in RRVL, on a fully diluted basis, is also provided in the following table: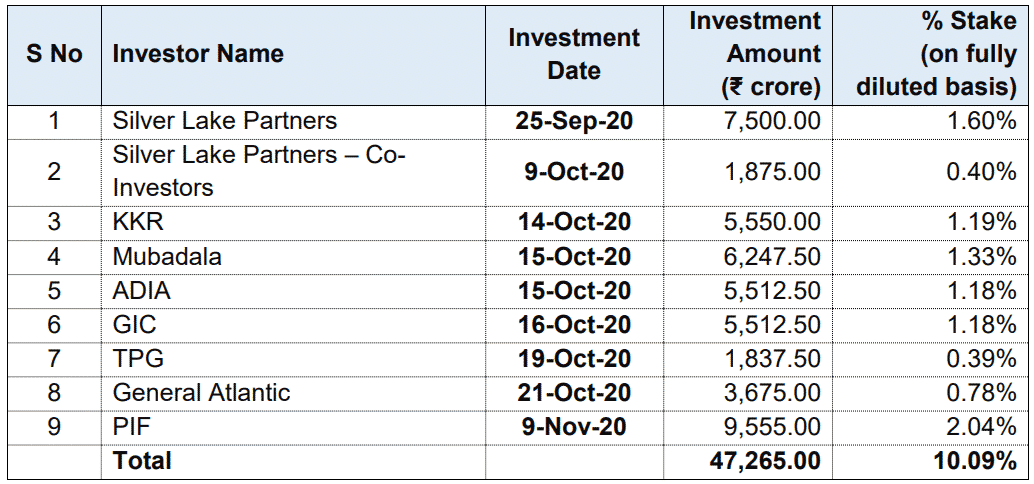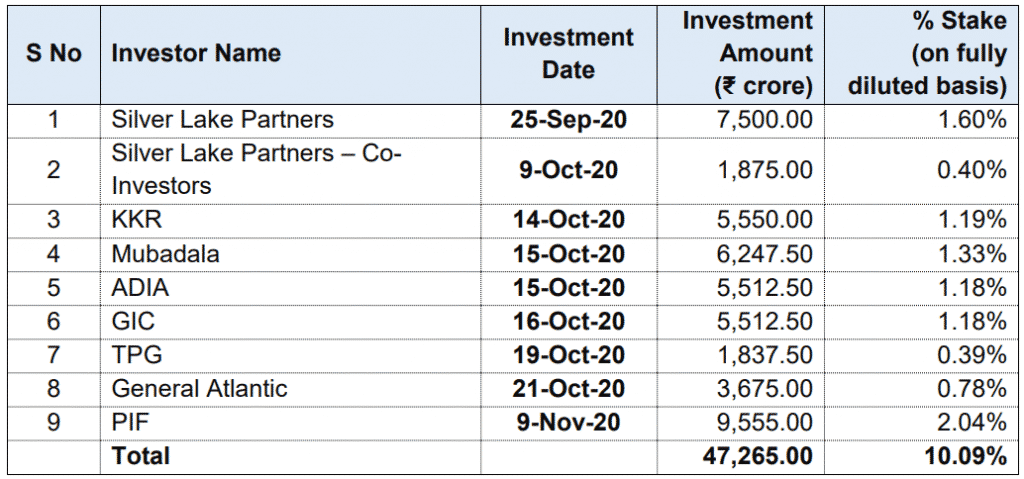 Ms Isha Mukesh Ambani, Director of Reliance Retail Ventures Limited, said, "We are proud to have such strong and reputed partners in RRVL. We feel honored by the phenomenal interest shown by investors in our business and look forward to working with our partners to benefit from their experience and global connectivity. With our focus on New Commerce, we are committed to playing a transformational role in the Indian retail sector by empowering millions of merchants and micro, small and medium enterprises."
- Advertisement -
Obviously, the interesting part will be what Reliance does with this much amount of funding and transforms its Retail Ventures in the coming days with giants like Amazon and Flipkart dominating the space for quite some time now.
- Advertisement -