Erling Haaland has been one of the most sought-after teenagers in world football. He first broke into the scene in the Champions League with RB Salzburg. He caught the eye of everyone and there was a race among all the top European clubs to sign the teenage sensation.
Finally, German giants, Borussia Dortmund was able to sign the striker courtesy their track record of developing teenagers into world-class players.
Haaland has been one of the best strikers in Bundesliga only behind former Dortmund and current Bayern striker Robert Lewandowski. Despite being so young he is capable of scoring great goals and has exceptional awareness and positioning along with accurate finishing.
Premier League club Manchester United has been struggling with their strikers since Lukaku was sold and Martial was made a makeshift striker. So, Erling Haaland's father's statement will come as a surprising yet good news to them.
Haaland, himself made it clear last September that his dream is to play in the Premier League one day. He told TV2: "I have dreamed of playing for the best clubs in the world my whole life, and I especially like English football."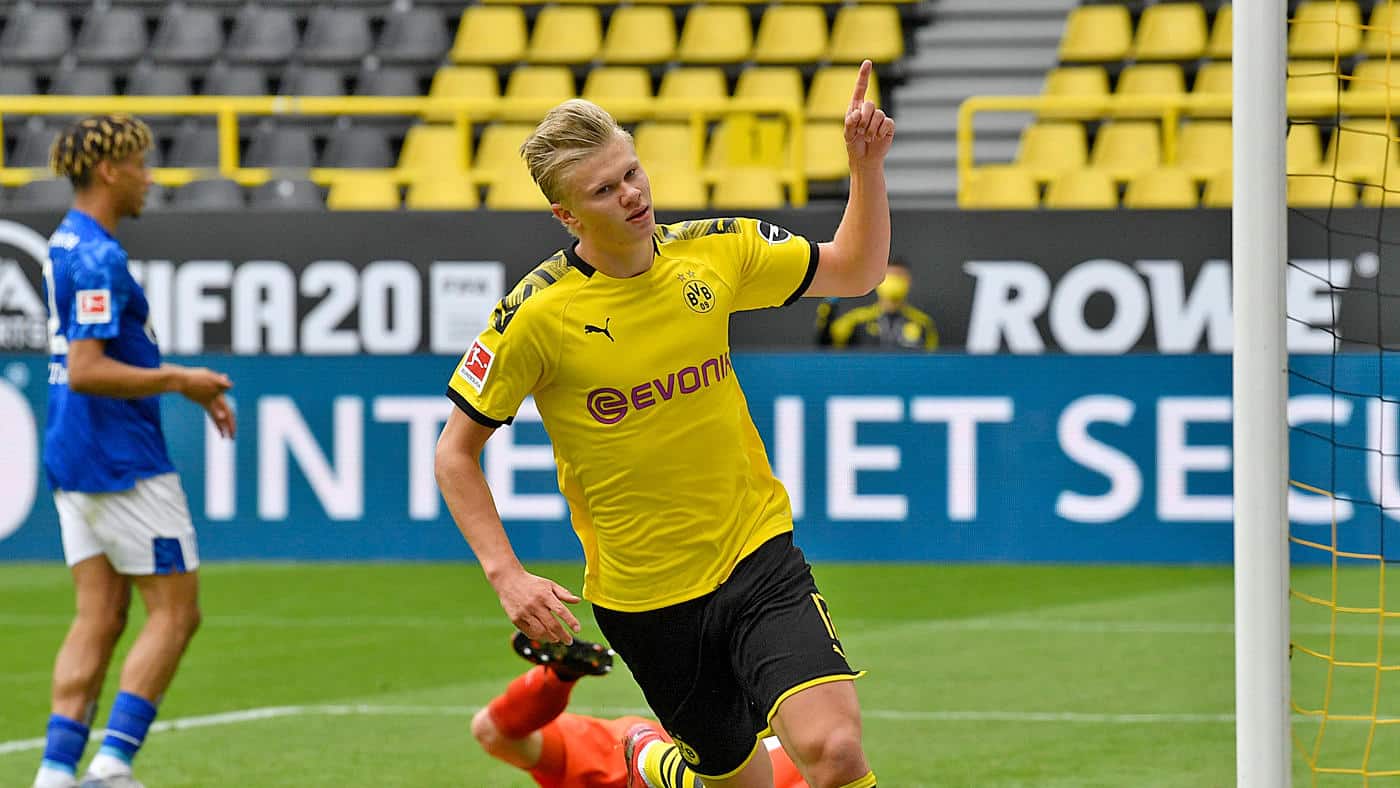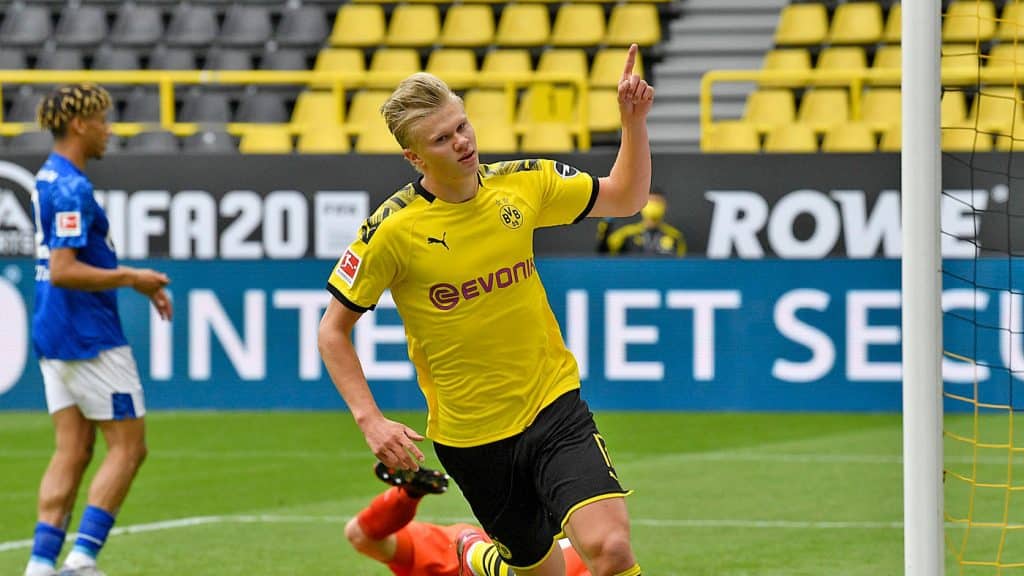 His father Alf-Inge Haaland, who played for English clubs like Leeds United and Manchester City, has now offered more insight into the thoughts of his son, who is already one of Europe's leading goalscorers.
He told SPORT1 (quotes via Marca): "When you play well, it's only logical that big clubs knock on your door, but we're talking about speculation here," 
"At the moment it's not in Erling's or my head that another club will be vying for him. We signed a long contract with Dortmund and they have a fantastic team for Erling right now. We don't want to look any further ahead."
"You never know what will happen. We haven't talked about such a step yet. I think we would like to win some trophies with Dortmund. That is his goal. Erling can still achieve a lot in Germany and make great progress. Moving abroad is not a priority for us."
"I sometimes think he wants to and can asset himself in any league. At the moment, he is happy in the Bundesliga and focused on Dortmund. He just wants to be a better player and doesn't look too far ahead."
He then made some surprising statements about Manchester United. He added: "Manchester United have achieved great success in recent years. The club is also trying to build something new there. But to draw this comparison now is not so easy because he is already playing in Dortmund."
"These are two very traditional clubs with a large fan base and a glorious history. Man United is a very proud club, just like Dortmund in Germany. And Dortmund want to beat FC Bayern [Munich] soon, that's the clear club."
"We have to catch up to them. Erling wants to cling to this goal."