There have been many players who have graced the Indian Super League in the last few years, but some have really upped the ante and added a class to the competition and really left a mark in their legacy.
Here we take a look at the top 10 goalscorers in Indian Super League's brief history –
10) Emiliano Alfaro – 15 goals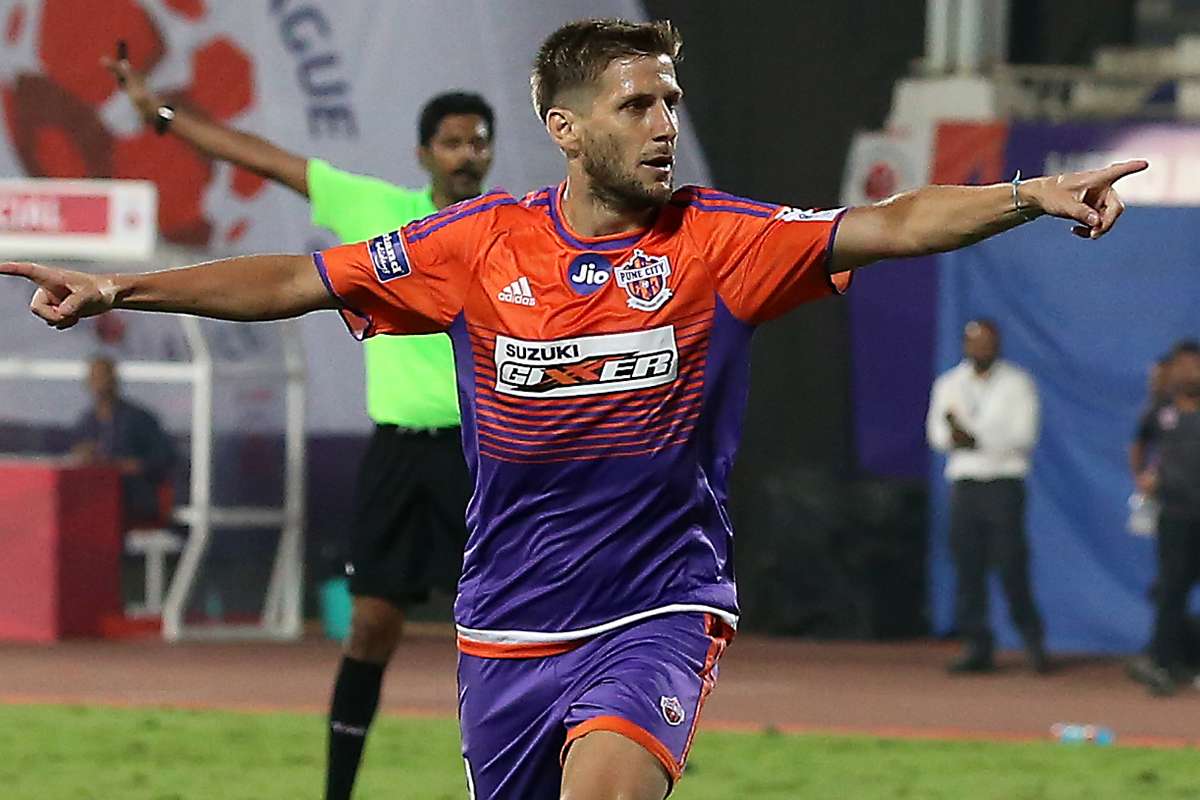 Playing for Northeast United and Pune City, Alfaro made quite the impact with both clubs during his time in the league. A striker who often combined well to utilize the supply from his teammates, the Uruguayan scored 15 goals in 38 ISL appearances.
9) Stiven Mendoza – 17 goals
What a livewire was an athletic centre forward Stiven Mendoza, who played a big role in helping Chennaiyin to the title in the 2015/16 season. With 17 goals in 35 games for the Supermachans, Mendoza had a superb understanding with Elano Blumer and score many a vital goal for Chennaiyin.
8) Kalu Uche – 18 goals
Playing majorly for Delhi Dynamos and featuring for Pune and ATK, Nigerian footballer Kalu Uche had a phenomenal 2017/18 season which saw him score 13 goals in 15 games. With the proper target man physique and attributes, Uche had a killer instinct for goal and had managed to form a good partnership with Robin Singh at the time.
7) Manuel Lanzarote – 18 goals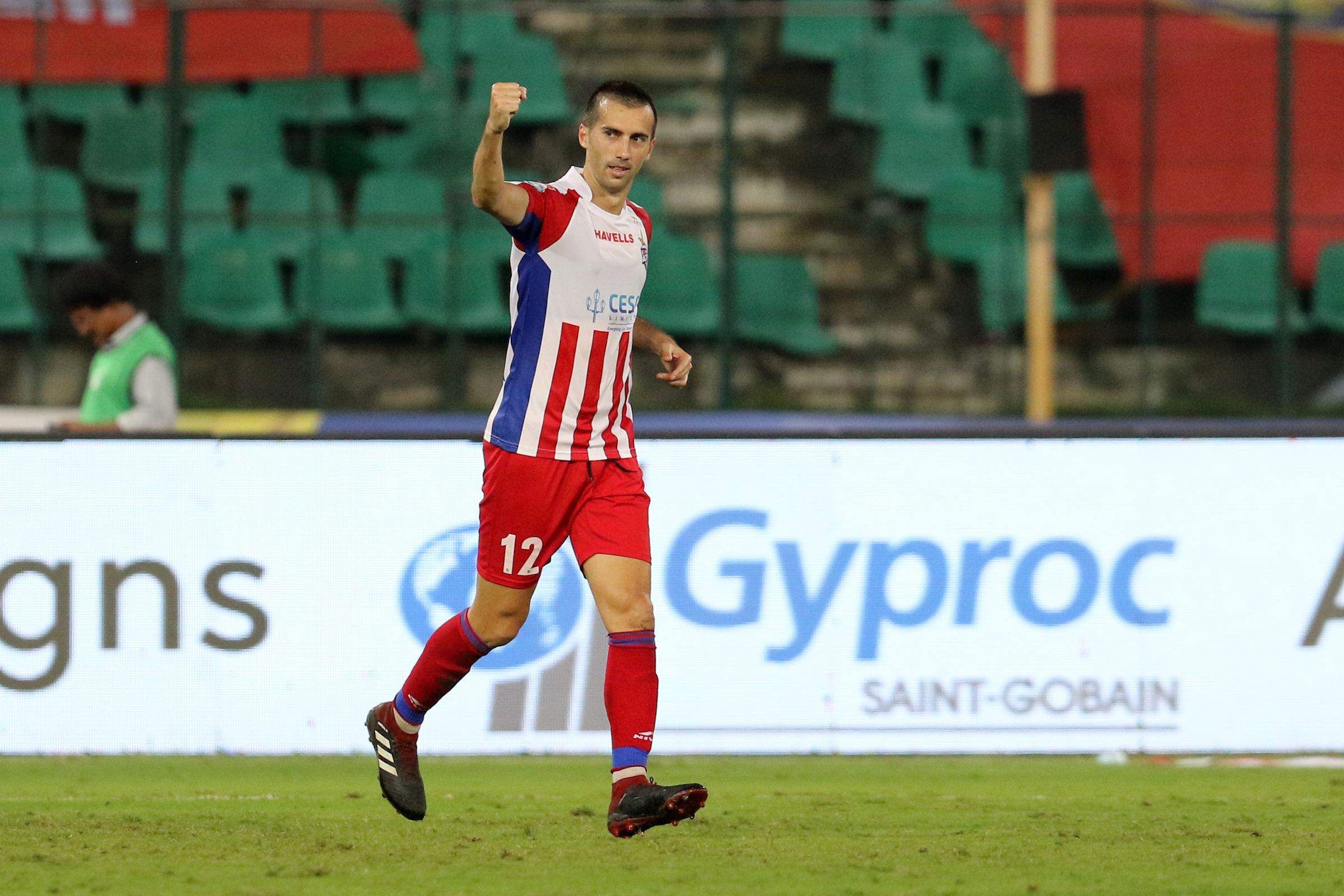 Much like his compatriots on this list, Lanzarote was quite adept at finding the back of the net and showcasing his versatility between left-wing and striker positions. He was key in Goa's run to the final with 13 goals in 19 games and remains one of the valued forwards to have featured in the league.
6) Miku – 20 goals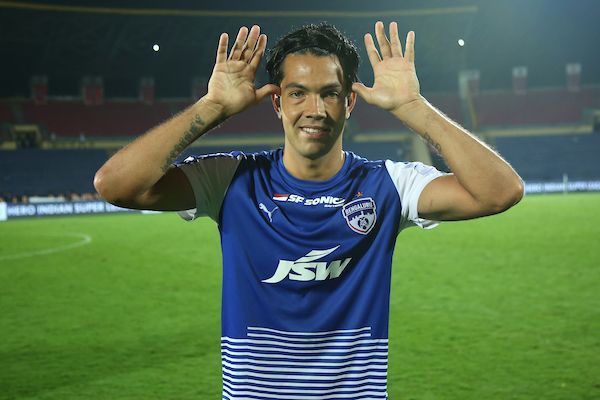 How Bengaluru FC have missed his goals since his departure in 2018, such was the impact and value that Miku brought to the table. Proving to be a fantastic asset to the team, the Venezuelan striker scored 20 goals in 32 ISL appearances and helped them lift the ISL and the Hero Super Cup that season in 2017/18.
5) Jeje Lalpekhlua – 24 goals
A long-standing player in the Indian football circuit, Jeje has featured the most number of times for Chennaiyin in the ISL and managed to make an impact almost every instance he has played in. With 24 goals, Jeje is also a two-time ISL winner and is one of the most reputable Indian marksmen one can find out there.
4) Marcelinho – 24 goals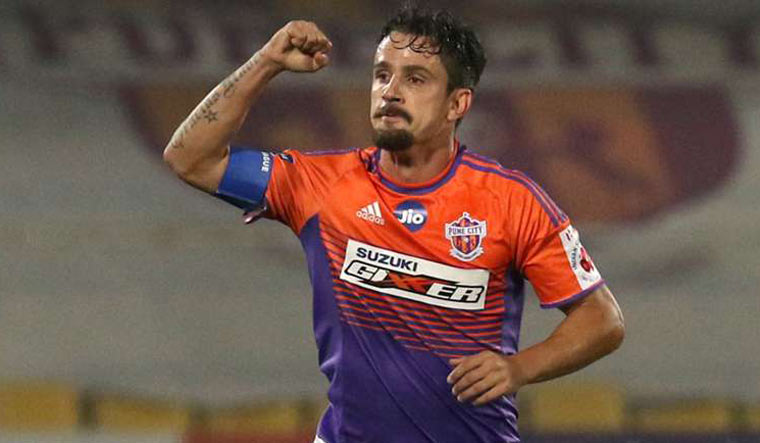 Few players are capable of being a one-man army and leading the time to success on their own with an aura around them, and Marcelo Pereira aka Marcelinho is definitely one of them. Still actively playing with Hyderabad FC in what will be his fourth ISL season, Marcelinho will hope to add onto his tally of 24 goals.
3) Iain Hume – 29 goals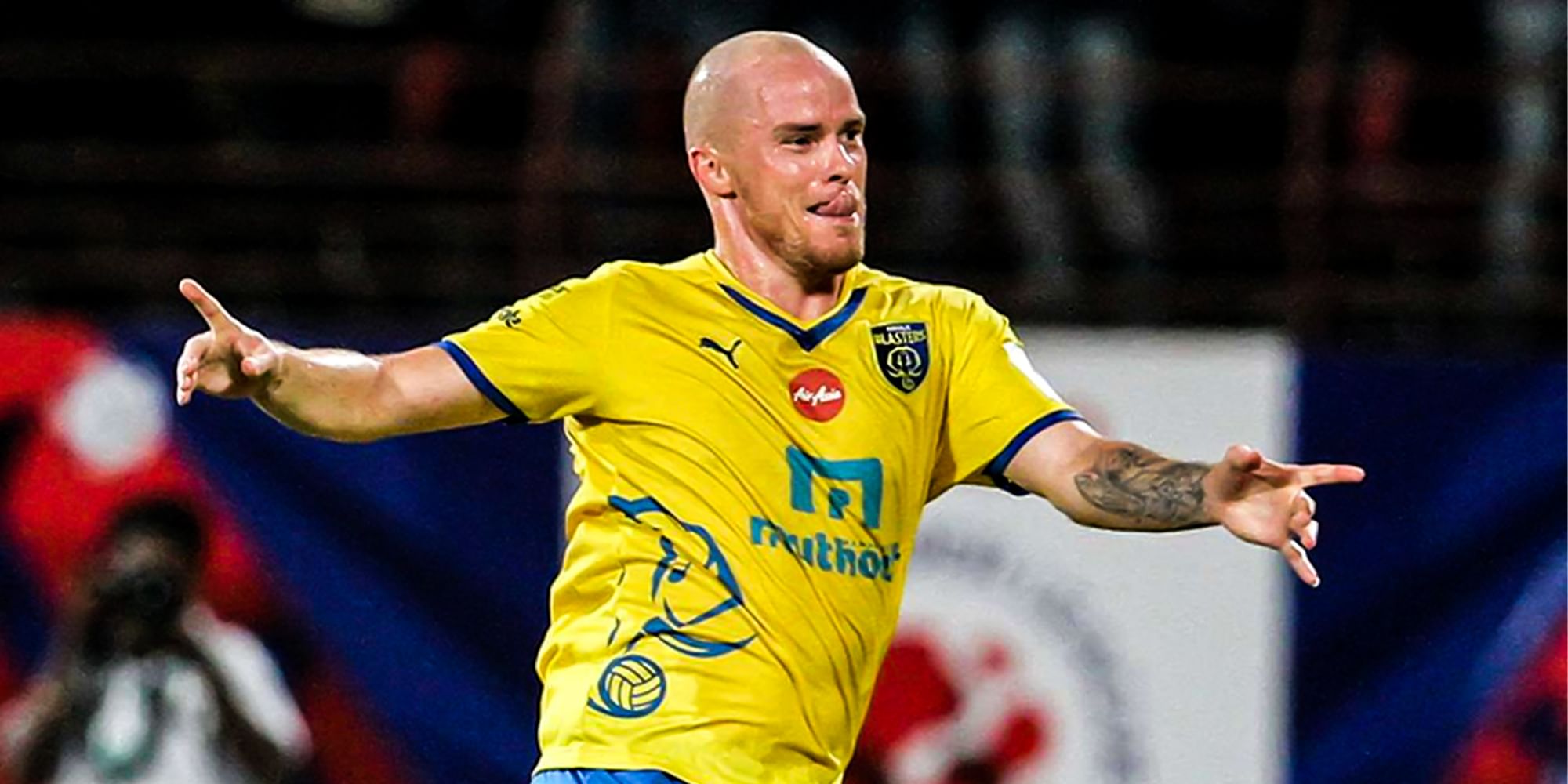 Few would underestimate Canadian striker Iain Hume's presence on the football pitch but on his day, he was capable of ripping up the opposition defences to shreds. Hume is an ISL all-star with his 29 goals in 53 games and also won the league with ATK once.
2) Sunil Chhetri – 39 goals
Even at the age of 36, Indian captain Sunil Chhetri is raring to go with Bengaluru FC in what will be his 5th ISL season. Having scored 39 in 74 appearances for both BFC and Mumbai City, Chhetri will want to taste ISL glory once again this season.
1) Ferran Corominas – 48 goals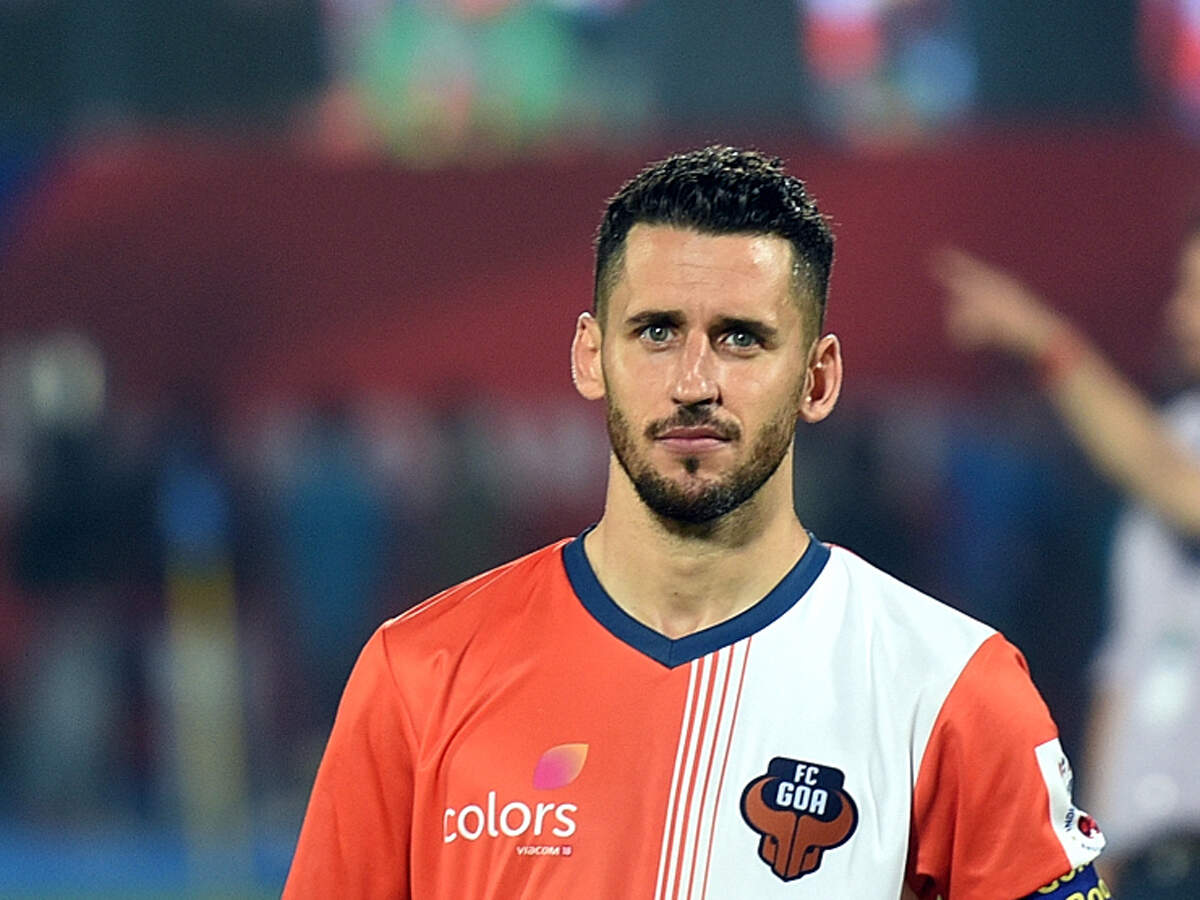 The legend that is Ferran Corominas never ceased to amaze and create magic moments that left Goa and Indian football fans in general in awe of him. Taking home the accolade of Golden Boot twice, Corominas leads the list with 48 goals in 57 appearances for the Gaurs and is highly regarded as one of the best ever players to have taken part in the tournament.
Do check out: