- Advertisement -
We have already seen Sapphire announcing its custom AMD graphics card. Now MSI has also announced its next-generation Radeon RX 6800 XT & RX 6800 Gaming X Trio custom graphics cards. The series is based on the Tri Frozr 2 cooling system, which is considered one of the best that this generation offers. Radeon RX 6800 XT & RX 6800 Gaming X Trio graphics cards stick to the reference clock speeds that AMD has specified.
The Radeon RX 6800 XT Gaming X Trio runs at 2285 MHz boost clocks, a 35 MHz higher clock than its reference variant. The RX 6800 Gaming X Trio, on the other hand, runs at a boost clock of 2155 MHz. Both the cards use the advanced Tri-Frozr coolers, which have replaced the MSI Twin Frozr series.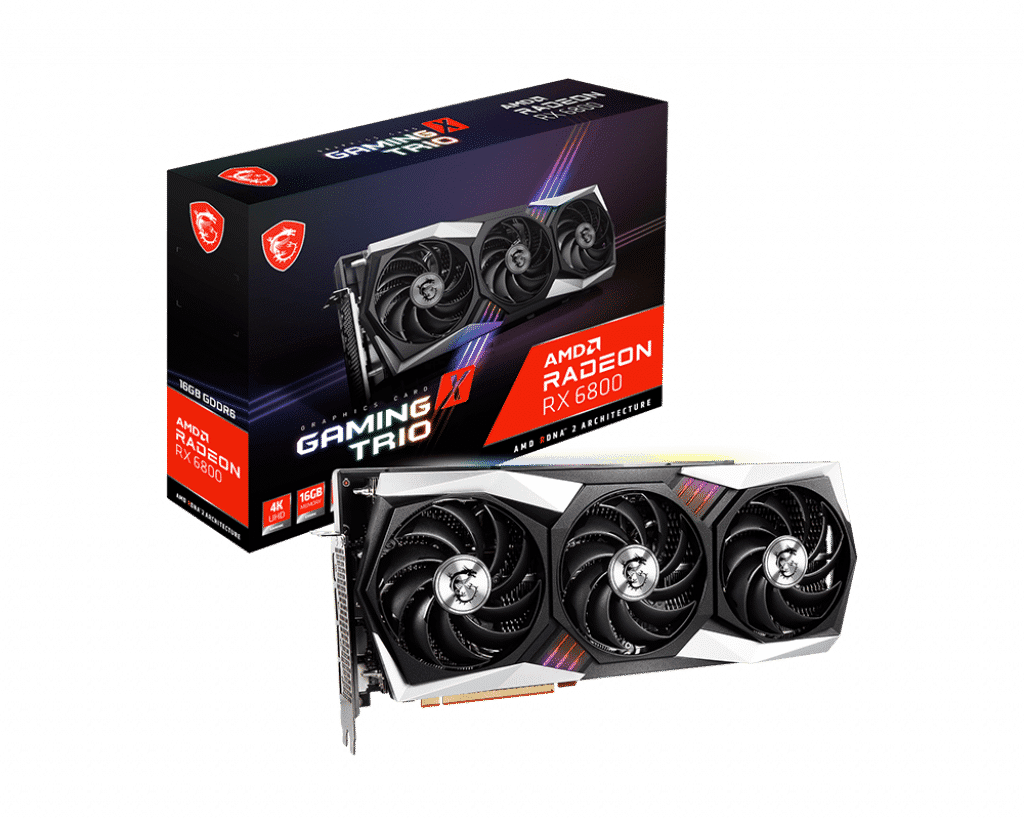 "The latest iteration of MSI's iconic GAMING series once again brings performance, low-noise efficiency, and aesthetics that hardcore gamers have come to recognize and trust. You can also enjoy all your favorite games with a powerful graphics card that stays cool and silent. Just the way you like it."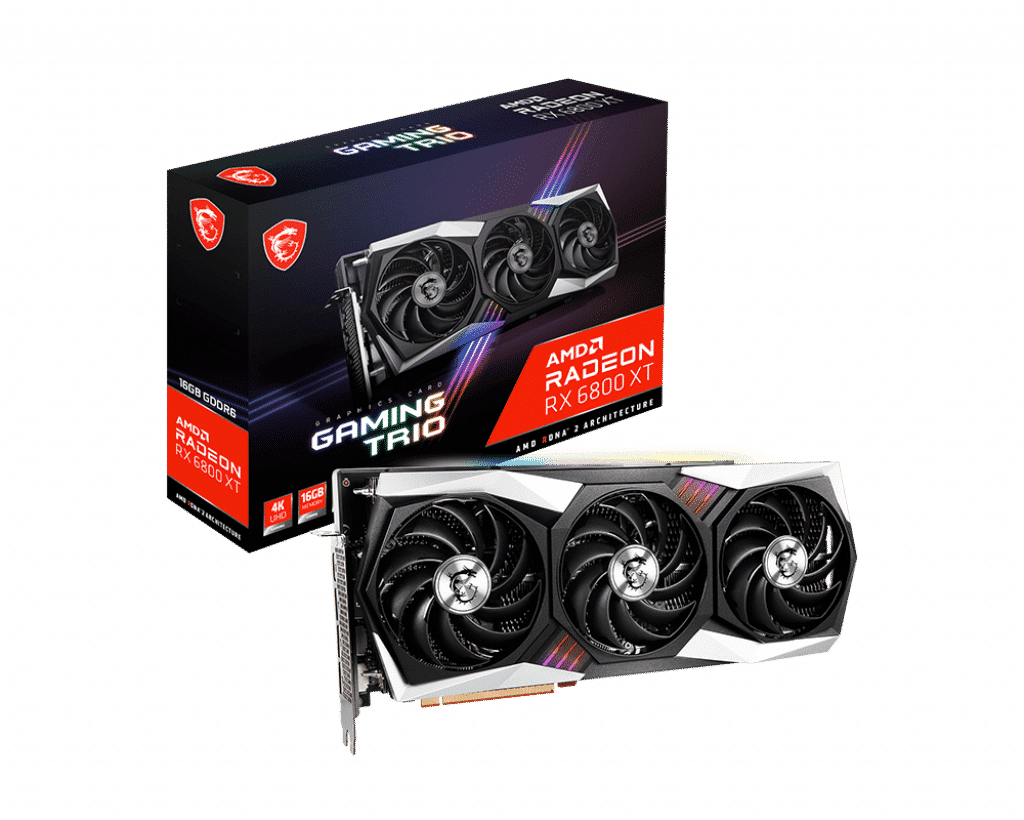 - Advertisement -
The TORX fan 4.0 uses a ring design that connects two fan-blades. The system increases airflow towards the internal heatsink assembly. Fans are made up of a double ball bearing design to ensure silent functionality even during heavy loads. Everything will stay at 0 RPM (idle state) if the temperatures don't exceed 60C. But if the temperature exceeds 60C, then all the fans would start spinning.
MSI has not yet given any word regarding the prices of the Radeon RX 6800 XT & RX 6800 Gaming X Trio custom graphics cards. But the news is expected to arrive soon. Considering the new AMD GPU's power and demand, MSI will not make more delays in announcing the new GPUs' price and availability.
- Advertisement -
Do check out:
- Advertisement -