- Advertisement -
These days due to the pandemic we are living the work-from-home era with the help of modern computing. We have done a quick transition to this process and like everything has its own upside and downside, so does this work-from-home era.
Microsoft Windows is the most used OS undoubtedly and with enough security features already, hackers easily find a way out and we are seeing increased number security attacks in the past couple months. To deal with this, Microsoft has recently announced its a new security chip for Windows PCs.
The chip dubbed as Microsoft Pluton is a security processor. It will be built directly into future CPUs of Windows PC's. The Pluton will replace the current existing Trusted Platform Module (TPM). The TPM's were currently being used to secure hardware as well as cryptographic keys.
- Advertisement -
Microsoft will eventually be working with the likes of major chipmakers such as Intel, AMD, and Qualcomm to combine them into future CPUs. So, AMD has confirmed the fact they have already started to integrate Microsoft Pluton Security Processor to their upcoming Ryzen products.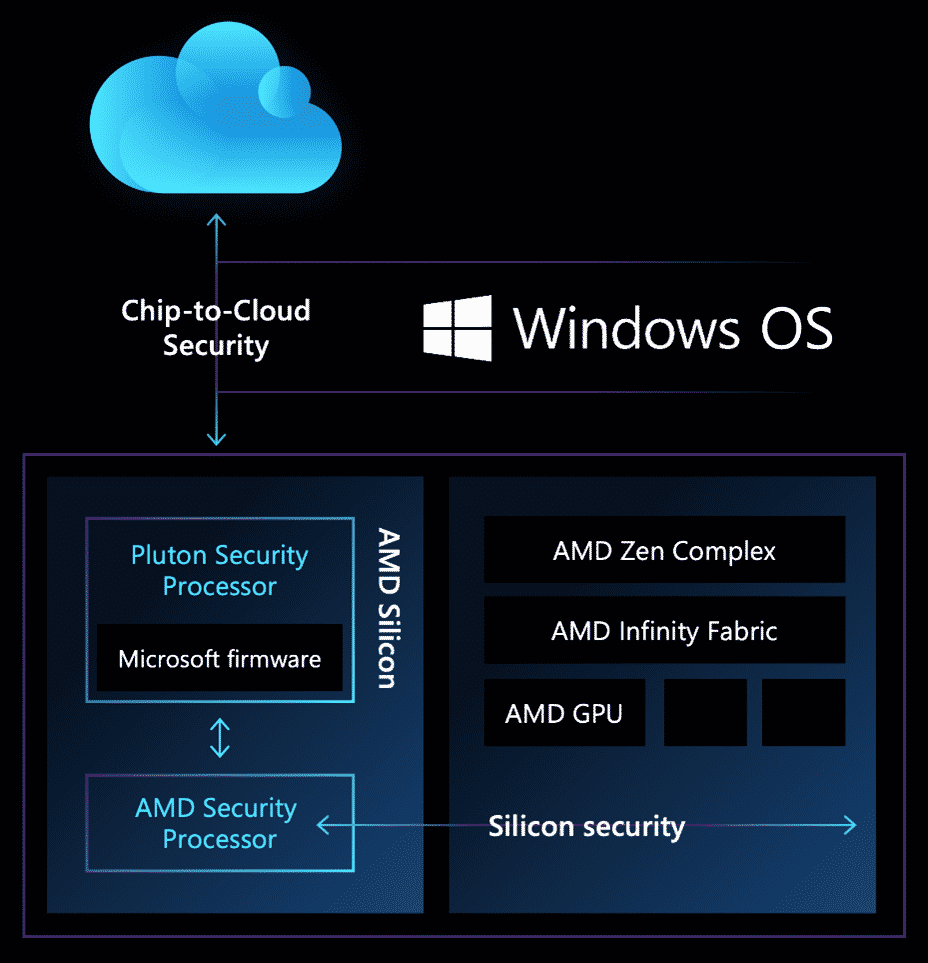 It's not that AMD does not provide any security with its chips, like AMD security technologies and AMD based Secured-Core PCs provide security solutions for today's attacks. However, the increase type of cyberattacks there is a need for an innovative security solution spanning across hardware and software.
Previously also we have seen AMD and Microsoft partnership on hardware security started with the introduction of Pluton as integrated hardware and OS capabilities in the Xbox One console. Now, this same partnership has been extended to Windows PCs by integrating Microsoft Pluton IP into AMD client silicon.
- Advertisement -
Both the AMD Security Processor (ASP) and the Microsoft Pluton security processor will co-exist on AMD client silicon and are in communication with each other to help protect the integrity of the device. While Pluton helps to provide security to Windows PC systems by acting as an integrated hardware root of trust for the Windows ecosystem, ASP acts as the silicon hardware root of trust which helps provide integrity by authenticating initial firmware loaded on the platforms.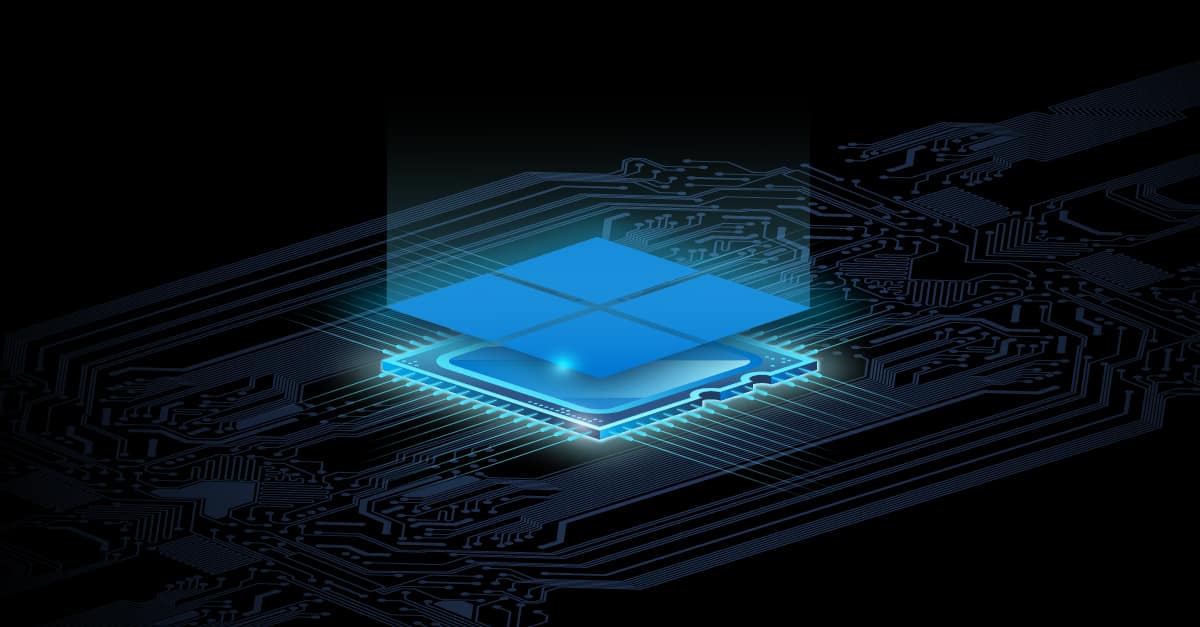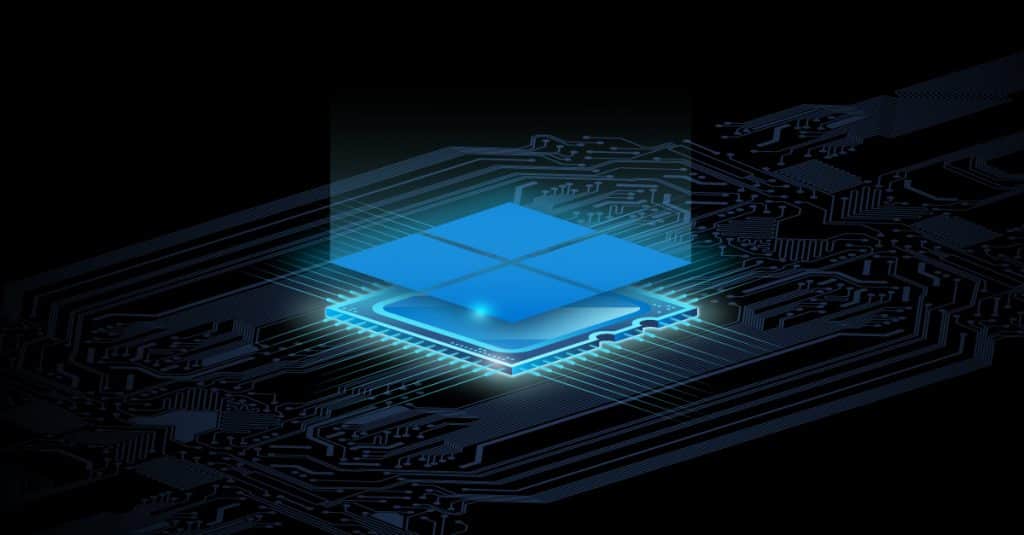 ASP and Microsoft Pluton help protect users' confidential and personal data, whether they are on the move or connected to a business network, even if their laptop has been lost or stolen. The integrated design provides improved protection against attackers attempting to hide malicious code in the system or trying to steal credentials or encryption keys using sophisticated physical attacks.
"At AMD, we're constantly improving our security features with innovative solutions that put our customers at the core of every decision," said Jason Thomas, head of product security, AMD. "Working with partners like Microsoft allows us to make an even bigger impact and we're proud to be an integral part of the Microsoft Pluton security processor, an innovative security solution that we plan to incorporate into future AMD CPUs specifically designed to cover both hardware and software, helping keep sensitive information safe from potential cyberattacks."
- Advertisement -
"Microsoft is proud to have worked across the ecosystem to re-envision security at the deepest layers of computing. The Microsoft Pluton design will create a much tighter integration between the hardware and the Windows operating system at the CPU that will reduce the available attack surface. This is a significant step forward to deliver the best possible security for Windows customers. Our history with AMD in Xbox has laid a strong security foundation to build on our chip-to-cloud security approach and we are looking forward to bringing this security innovation to the PC ecosystem." – David Weston, director of Enterprise and OS Security, Microsoft.
Learn more here
Do check out:
- Advertisement -