- Advertisement -
Big Bash League [BBL] is one of the most exciting tournaments in the world. Cricket Australia is going to implement three exclusively new rules from this season.
The rules are Power Surge, X-Factor Player, and Bash Boost.
- Advertisement -
Power Surge is just splitting the power play. After the implementation of this rule, the mandatory power play will be reduced to the first 4 overs rather than the first 6. The batting team can use the 'Power Surge' of 2 overs from any time after the 10th over.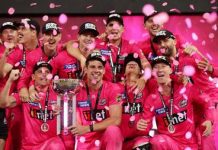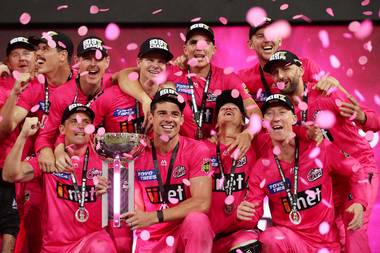 A new substitution rule will also be implemented. The teams will have the ability to change strategy at the 10 over mark of the first innings and an X-Factor player can be substituted in place of one player.
- Advertisement -
Bash Boost is a special reward for the better team. The team will have a chance to win 4 points from this season. 3 points for a win and 1 Bash Boost point. The team batting second will receive the Bash Boost if they're above the equivalent 10-over score of the opposition. If they are trailing, then the opposition will get the point.
Cricket Australia's Head of Big Bash Leagues, Alistair Dobson said, "The introduction of these new innovations is yet another reason why the KFC BBL|10 seasons is set up to be the most exciting in the League's history. The Power Surge, X-Factor, and Bash Boost prioritize scoring, exciting cricket, introduce new strategic angles and ensure there's always something to play for throughout the entire match,"
"We're confident our fans will love what these innovations bring to the game as many of the world's top T20 players, plus our next generation of Australian stars, bring them to life on the field"- Alistair added.
BBL 2020-21 season will start from 10th December.
Do check out: