Andy Cole is one of the greatest forward the game ever produced. He is one of the finest finishers throughout the 90s. He has won some major honors during his time at Manchester United including 5 Premier League titles and a treble in 1998-99. He has scored 121 goals in his 275 appearances for Manchester United.
Former Red Devils striker is admiring Leicester City forward Jamie Vardy. The 33-year-old striker won the Premier League Golden Boot last season scoring 23 goals.
Andy Cole told, "I love watching Jamie Vardy. People may say he's basic. Yeah, he is basic – he basically runs in behind and there's nothing wrong with that. With the majority of center-forwards now, everything is in front, in front, in front."
"A lot of teams try to defend from or near the halfway line now and that means there are about 30 yards of space in behind but no one is prepared to make that run in behind. I don't understand it."
"I don't think people look at it being sexy to run in behind any more but of course it's sexy. I enjoy watching those center forwards who run in behind because they're classed as bringing something different to our game now."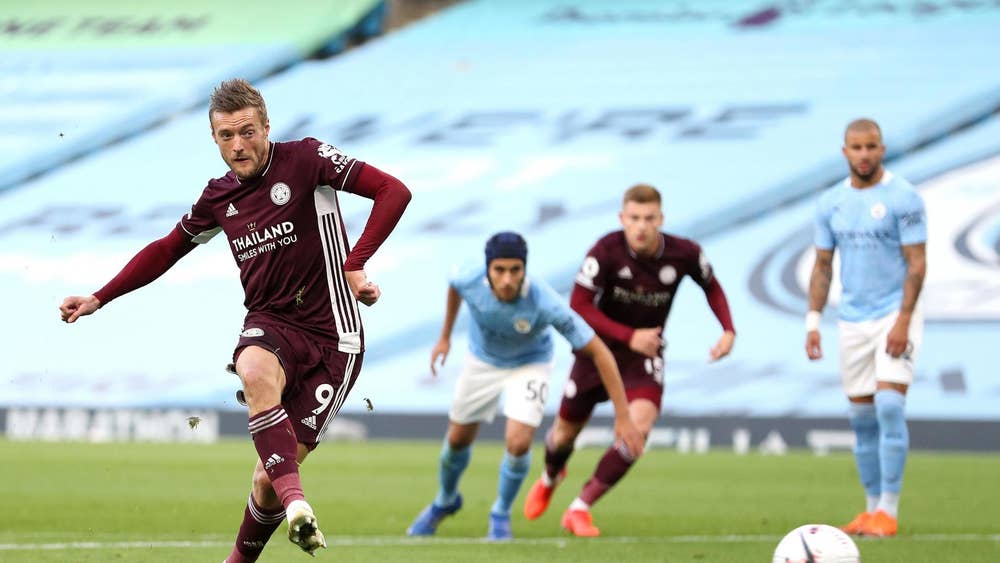 Andy Cole also thinks the strikers with the old style of play will surely be influential again in near future. Just like Jamie Vardy gives trouble to opposition defender other strikers will give problems to the defender when they start playing 'Off the Shoulder' with defenders and to exploit the space by 'running behind the defenders'.
"Defenders hate a striker with pace who plays off the shoulder and runs in behind. I remember they'd always say to me, 'Oi Coley, stop running in behind will ya'. They don't want to defend against it."- Cole added.
Do check out: