- Advertisement -
AMD has a list of upcoming GPU's which are on the list of every buyer this year. The juicy specs and benchmark results are enough to melt any gamer. Coming to AMD GPU's, Sapphire's Radeon RX 6800 & RX 6800 XT Nitro+ series graphics cards appears to have been listed online by a Finland retailer.
The alleged retailer goes by the name of Multitronic and has listed the models which were unveiled by sapphire just last week. Apparently, the prices for the cards were 863.90 Euros for the fastest Radeon RX 6800 XT Nitro+ OC SE Gaming graphics card, which equals $1020 US.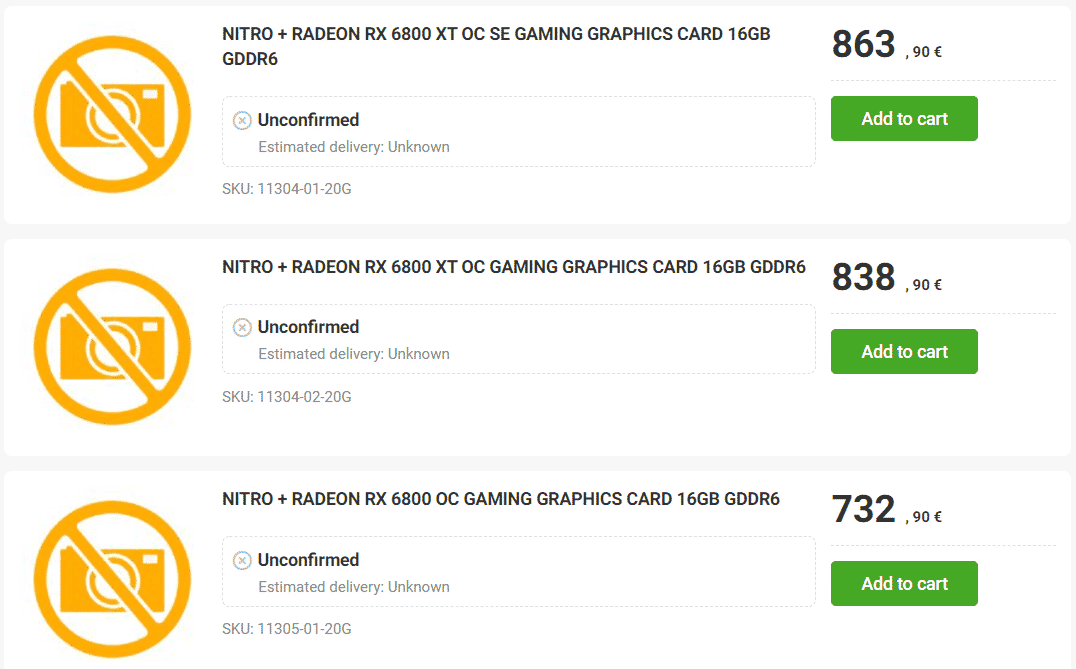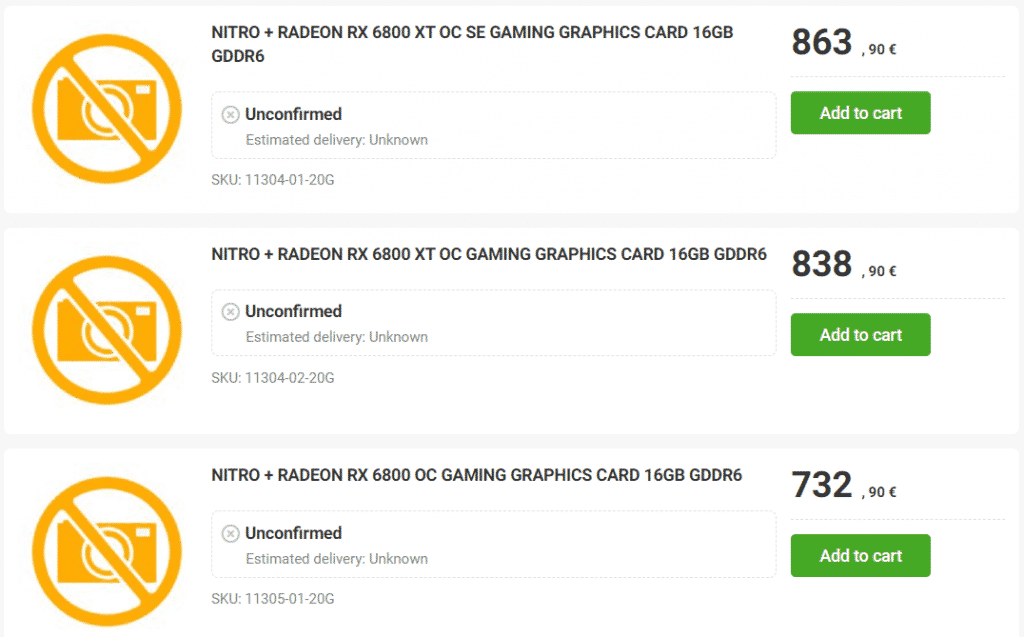 On the other hand, the Radeon RX 6800 XT Nitro+ OC Gaming comes had the price of 838.90 Euros which equals $990 US. And finally the RX 6800 (Non-XT) OC Gaming was listed for 732.90 Euros which approximately comes to close to $870 US.
- Advertisement -
Aside from that, the leaker XFX has provided us with a better look at the triple-fan custom design of the Radeon RX 6800 XT and Radeon RX 6800 graphics cards. the card will feature a black colour scheme and white or silver texturing around the fans.
The RX 6800 XT & RX 6800 s will feature 13 fan blades each on two fans on the side. The cooling system will comprise of a large aluminium heatsink block and will also incorporate several heat pipes which will offer some good cooling results at peak performance.
The specs known so far regarding the upcoming AMD lineup is as follows:
| | | | | | |
| --- | --- | --- | --- | --- | --- |
| Graphics Card | AMD Radeon RX 6700 | AMD Radeon RX 6700 XT | AMD Radeon RX 6800 | AMD Radeon RX 6800 XT | AMD Radeon RX 6900 XT |
| GPU | Navi 22 (XL?) | Navi 22 (XT?) | Navi 21 XL | Navi 21 XT | Navi 21 XTX |
| Process Node | 7nm | 7nm | 7nm | 7nm | 7nm |
| Transistors | TBA | TBA | 26.8 Billion | 26.8 Billion | 26.8 Billion |
| Compute Units | TBA | 40 | 60 | 72 | 80 |
| Stream Processors | TBA | 2560 | 3840 | 4608 | 5120 |
| TMUs/ROPs | TBA | TBA | 240 / 96 | 288 / 128 | 320 / 128 |
| Game Clock | TBA | TBA | 1815 MHz | 2015 MHz | 2015 MHz |
| Boost Clock | TBA | TBA | 2105 MHz | 2250 MHz | 2250 MHz |
| FP32 TFLOPs | TBA | TBA | 16.17 TFLOPs | 20.74 TFLOPs | 23.04 TFLOPs |
| Memory Size | 12 GB GDDR6 | 12 GB GDDR6 | 16 GB GDDR6 +128 MB Infinity Cache | 16 GB GDDR6 +128 MB Infinity Cache | 16 GB GDDR6 +128 MB Infinity Cache |
| Memory Bus | 192-bit | 192-bit | 256-bit | 256-bit | 256-bit |
- Advertisement -
Do check out:
- Advertisement -