- Advertisement -
Oppo is all set to celebrate the consumer's innovations showcase events Aka Inno Day 2020 edition on November 17 in Shenzhen, China. This event by Oppo is nothing but a platform to share the demo versions of the company's latest development in the mobile world. Every year, Oppo organizes this event and showcase the upcoming magics from the company. For example, last year in this Inno Day event, Oppo has shown the demo of its under-display camera, AR headset, and 5G connectivity supported router as well.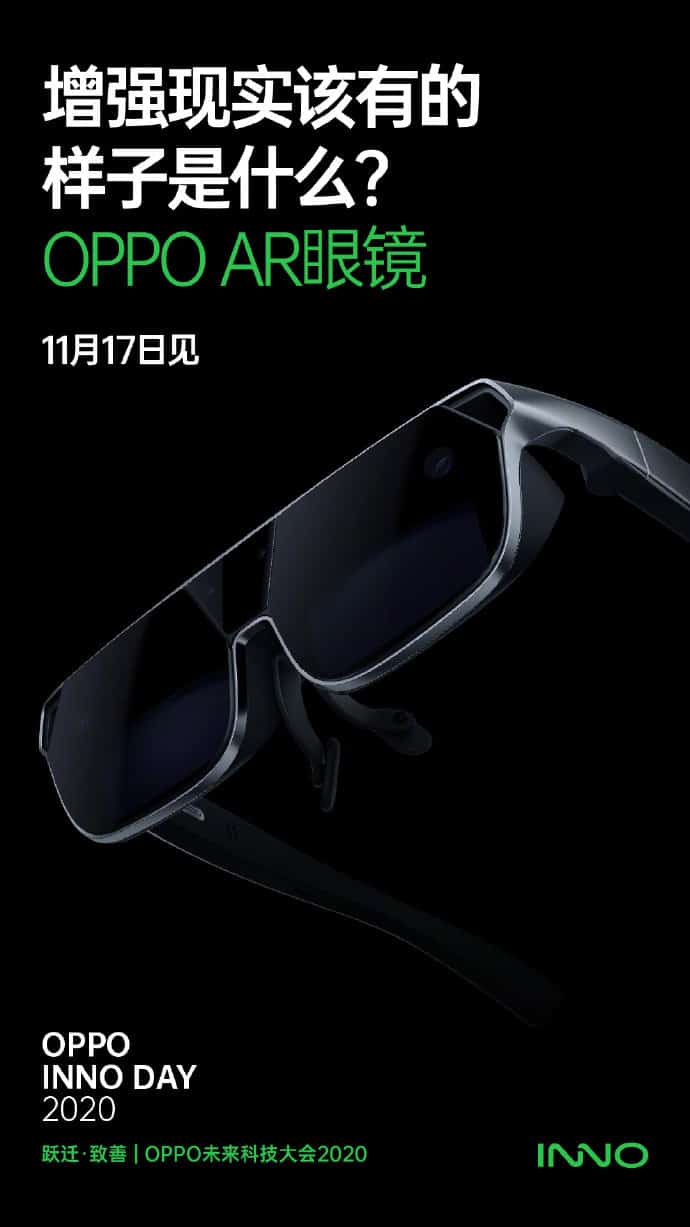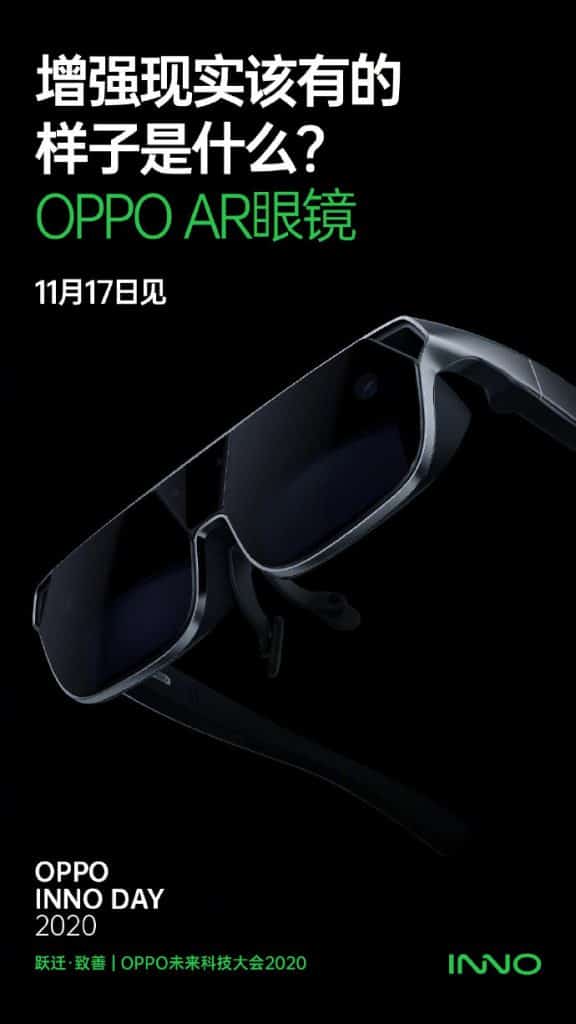 The company has recently teased launching a new hew-gen AR glass at this Oppo Inno Day event on November 17. Oppo has already revealed a teaser poster which shows that the device has a comfortable wearing experience. In terms of build quality, the device is lightweight as well and it has two cameras in the corners of the two lenses. One of the two cameras is there for AR detection.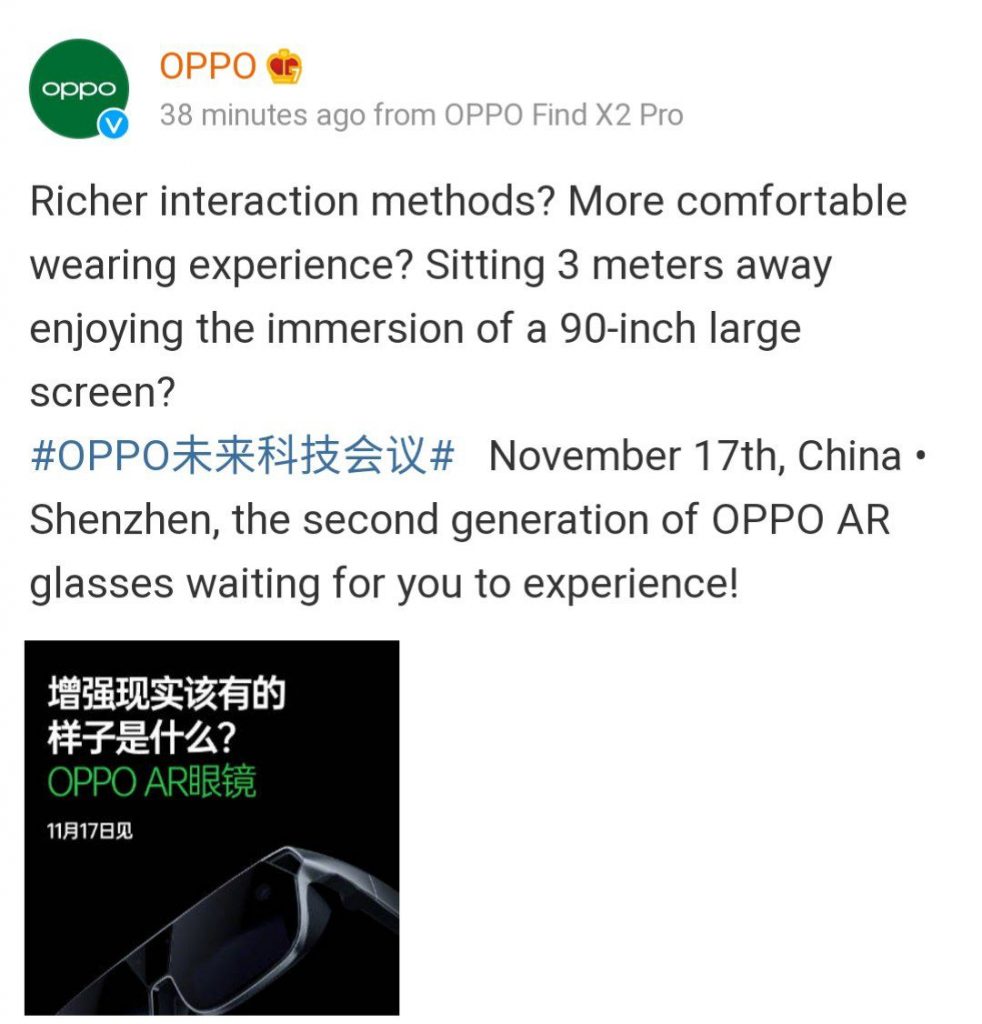 It is not the first Oppo is working on AR glasses. Last year, in the month of December, Oppo has stated that the company is in the works to make improved AR glasses and Oppo has demonstrated its first AR glasses that time as well. Let's talk about the lenses in that AR glass. This new-gen Oppo AR glasses feature four lenses: a ToF lens for measuring the distance (depth measurement), an RGB lens to get a proper idea of object shapes, and two fisheye lenses are there for imaging. In terms of the specifications, the Oppo AR glasses will support voice interaction, and 3D surround sound. A microphone and physical buttons are also there, which can be operated by voice and gestures.
- Advertisement -
- Advertisement -