- Advertisement -
According to Canalys, the global PC market grew by 23% Year-on-year with shipments of 124.5 million units. This list is consists of notebooks, desktops, and tablets. The report is published based on the market in quarter three of this year. The Chromebooks became the best-performing PC product and the second one on the list is tablets.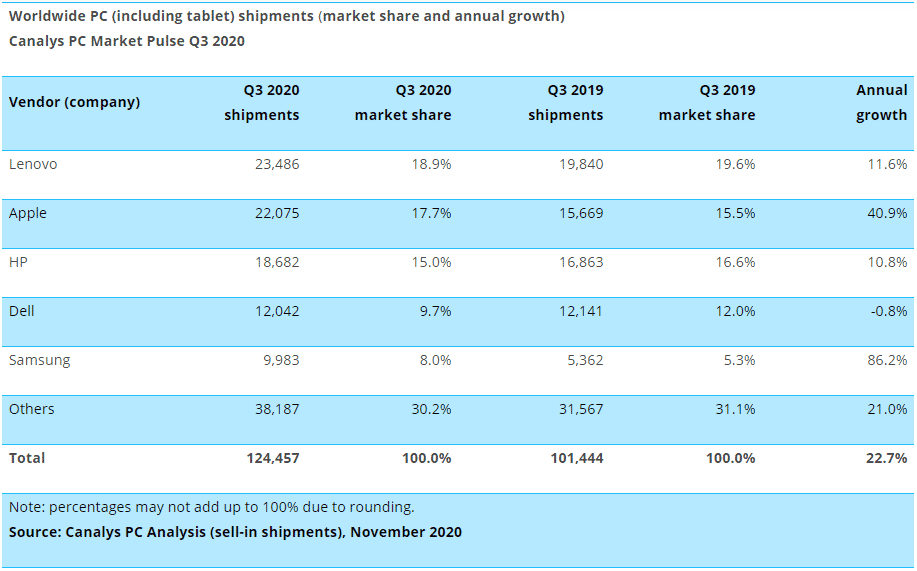 Lenovo shipped 23.5 million units and topped the overall PC market. In the second, Apple shipped 22.07 million Macs and iPads. HP became third with 18.68 million, Dell is fourth with 12.04 million, and fifth is Samsung with 9.98 million units. Samsung and Apple entered the top five because of their demanding tablets.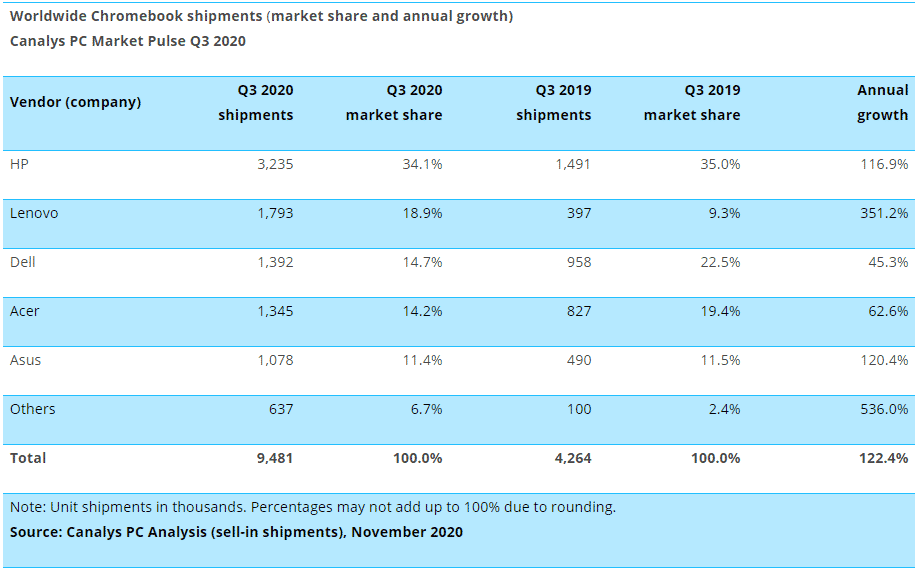 Exceptionally, shipments of Chromebooks grew by 122% year-on-year to a total of 9.4 million units. Due to remote education, the demand for Chromebooks was very high in educational institutions. In the Chromebook sale, HP led the market and even the sale has doubled this year to reach 3.2 million units, compared to 2019. We saw the lack of GSM (Google Mobile Services) in Huawei tablets, but it still remained strong in Europe.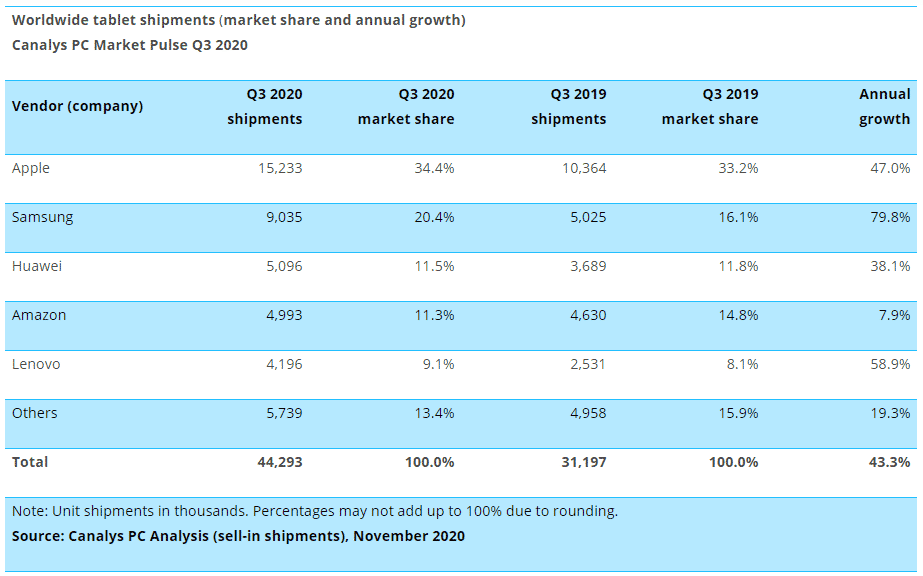 - Advertisement -
Apple topped the chart when it comes to tablets. Apple shipped a total of 15.2 million units, which led them to grow their annual sale to 47%. Whereas, Samsung's annual growth hits 79.8% with 9 million shipments.
The traditional desktop market faced a loss of 32% YoY. Due to the pandemic situation, the market for tablets grew immensely after five years.
Do Check out 👇🏼
- Advertisement -
- Advertisement -