- Advertisement -
According to Canalys, the overall PC market has enjoyed immense growth in the third quarter of this year.
After having a decline in the first quarter, the market has seen a growth in the second and third quarters consecutively. The market research and analyst firm, Canalys said in the report that the sales of PC and tablets hit 124.5 million units, up 23% year-on-year during the third quarter.
The recent data says that the maximum of the market growth was led by Chromebooks and detachable (notebooks and tablets). If we see the shipment of Chromebook, there is a 122% increase to a total of 9.4 million, and 88% of sales grew for the detachable products. Also, the shipment of tablets grew by 43% year-on-year to reach around 44 million units. Whereas the broader desktop category has faced a loss of 32% overall.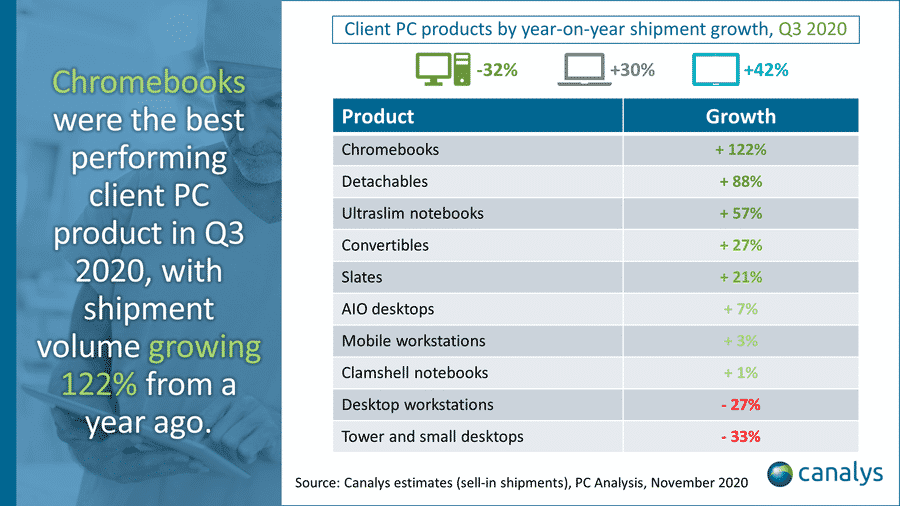 - Advertisement -
Lenovo topped the market by shipping 23.48 million tablets, desktops, and notebooks while Apple became second in the list with 22.07 million Macs and iPads. The rest three in the top five are HP with 18.68 million, Dell with 12.04 million, and Samsung with 9.98 million units.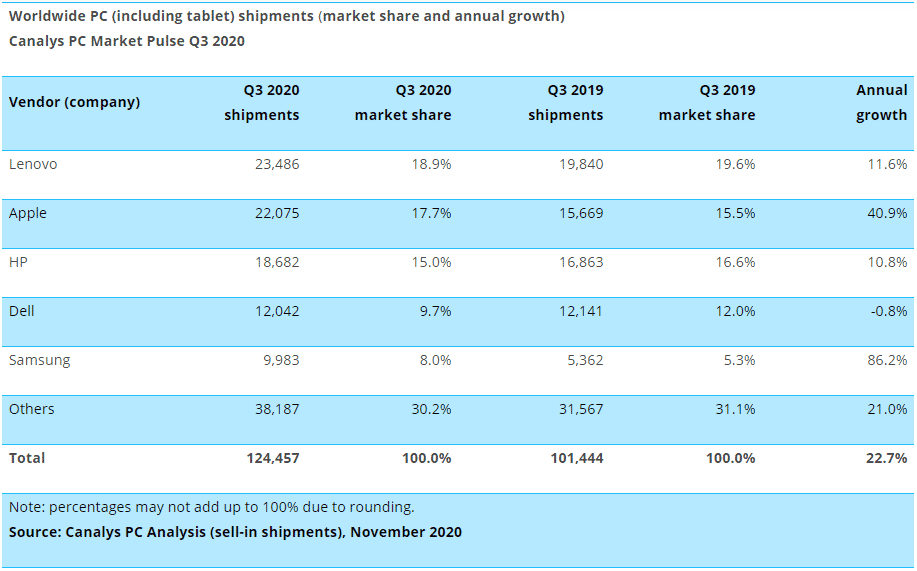 Chromebook made a record of shipping 9.4 million units, which has grown 122% over the last year of this same period. Whereas, Apple led the market with tablet sales of 47% annual growth. After 2015, in quarter four, Samsung hit 79.8% annual growth for the first time.
This year HP has nearly doubled its Chromebook sales to reach 3.2 million units. As per the records HP sold most of the Chromebooks among the other brands. Meanwhile, Lenovo made a record for its impressive annual growth in Chromebook sales from quarter three of last year.
- Advertisement -
Do Check Out 👇🏼
- Advertisement -