- Advertisement -
Samsung never disappoints its fans in terms of its high-tech futuristic smartphones. Like starting with the Galaxy A80 swiveling camera module, Galaxy Z Flip to the Samsung Galaxy Folding phones we've come a long way. As of now, a report says that Samsung is in the works of something totally new, innovative, and futuristic.
If we discuss futuristic smartphones, Xiaomi's Mi Mix Alpha is the first one that comes to our minds. The interesting thing is, as per the new patent filled by Samsung, its upcoming smartphone looks quite similar to the Mi Mix Alpha. But it seems that Samsung will go an extra step by making a sliding camera mechanism along with its full-frame display. In short, this is going to give a tough competition to the upcoming Mi Mix 4 from Xiaomi.
If we discuss the design of the upcoming smartphone from the patents, the device is looking to have some novel features which include a chameleon-esque change in appearance to match surroundings, courtesy to its all-screen nature. In terms of the pricing, the Mi Mix Alpha carries a price tag of over US$2500. But the Samsung one seems to be more expensive than that of the Mi Mix Alpha.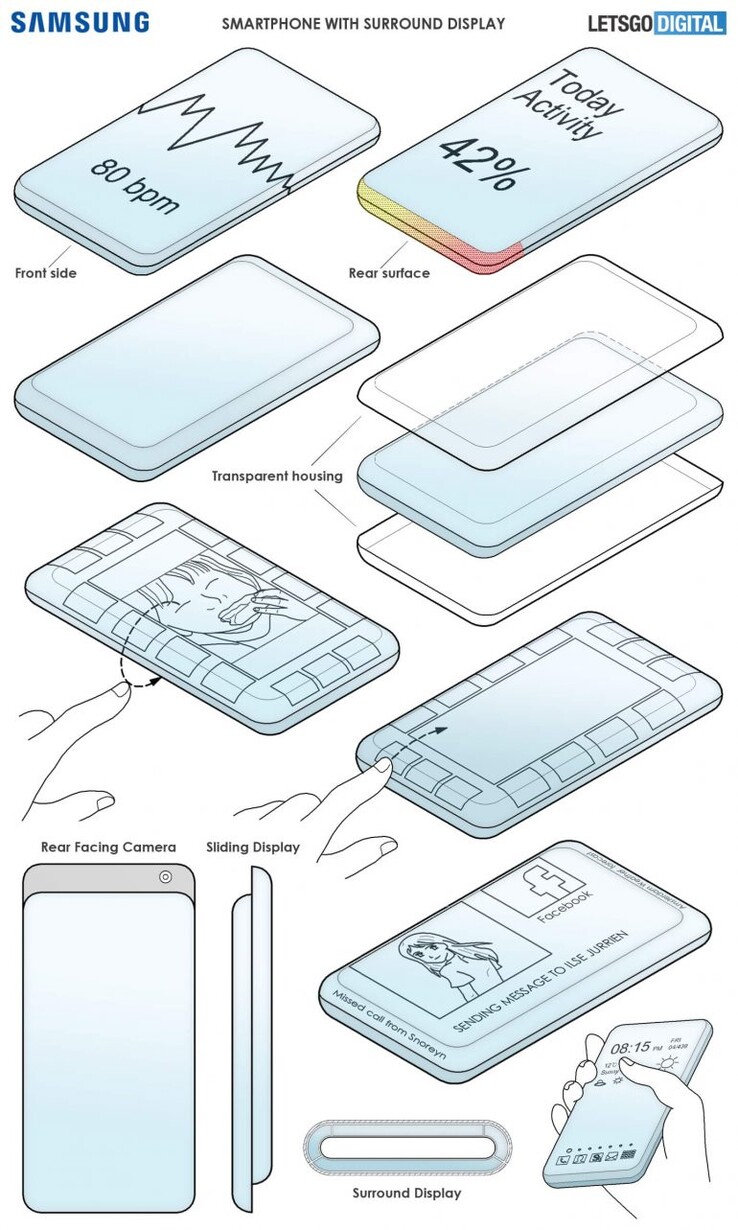 - Advertisement -
It is expected that Samsung will bring its futuristic phone way before the Mi Mix 4 hits the market. As per the concern of Mi, it seems to take some more time to release the Mix 4. Apart from the early release, Samsung's smartphone is going to be way more expensive than the Mi Mix 4. Both of them are quite similar in multiple aspects, but some extra features of Samsung will make it the best.
- Advertisement -