Real Madrid endured a humiliating defeat at the Mestella against Valencia over the weekend. The visitors conceded three penalties for the first time in their history, and penalty taker Carlos Soler obliged by converting each and every one of them.
The scoring was opened by Benzema, launching a fireball into the back of the net to put Real in front. However, that was only as good as the night would get for the reigning Champions of Spain.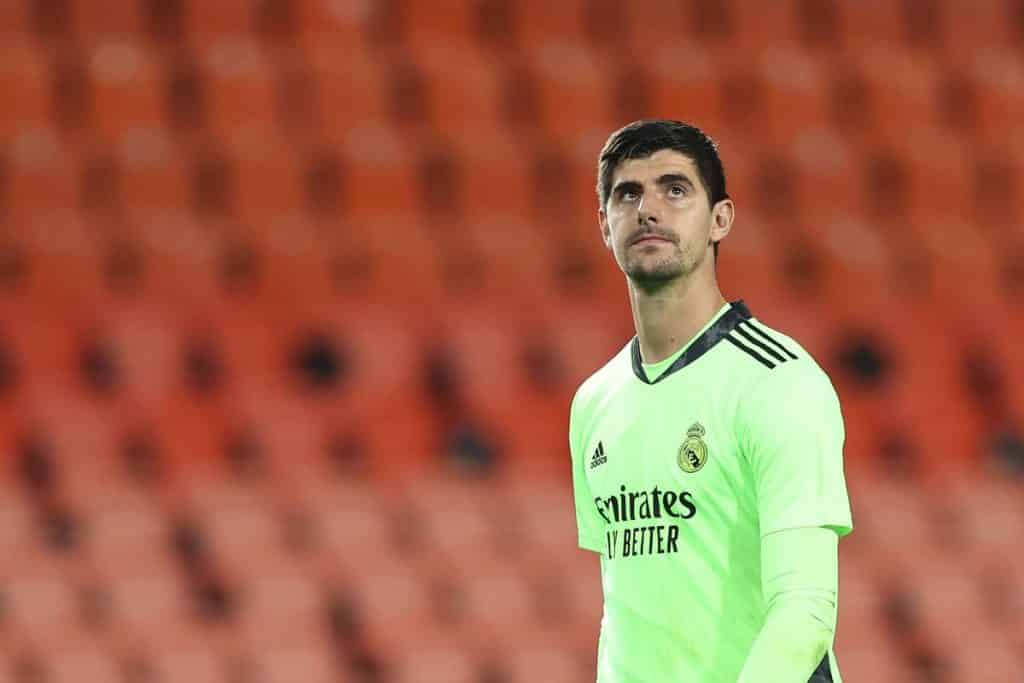 The first penalty was conceded due to a handball by Lucas Vasquez within the box. Courtois managed to save the first shot from the spot. But, a retake was ordered by the referee, and Soler managed to equalize.
In the 45th minute, Raphael Varane knocked in a clumsy own goal to put the hosts in front at the break following a struggle between the defender and Thibaut Courtois to unsuccessfully keep the ball out of the net.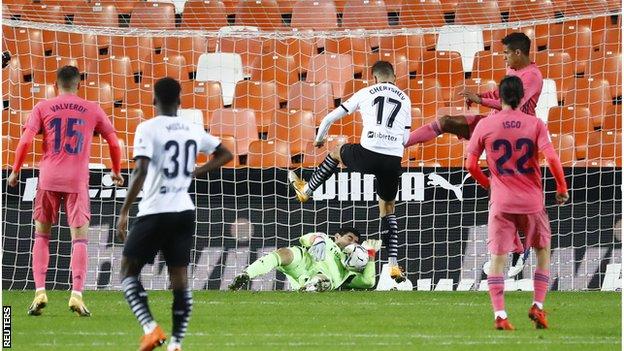 Things went from bad to worse for Real as they conceded another penalty after an awkward challenge from Marcelo deep in the penalty area. Soler obliged once more and beat Courtois despite the keeper guessing the right way. 
At the hour mark, Sergio Ramos deliberately handled the ball to give away a third penalty to Valencia. Courtois once again guessed the right way but was unable to keep out Carlos Soler, who scored a hat-trick of goals from the spot. 
Real Madrid have been defensively lacking this season, as shown by their defeat to Shakhtar Donetsk, their draw against Borussia Mönchengladbach and their most recent meltdown against Valencia.
Zidane's options at the back include Ramos, Varane, Militao and Nacho. While Varane is a great defender on his day, switching off in an intense situation is unacceptable, especially when playing for Real Madrid.
The international break could not have come at a better time for Los Blancos, as the downtime will allow the players and the manager to regroup and reassess their current position to try and retain their league title. 
Do check out: