A concept artist revealed a design of iMac which is supposed to be released in 2021. The 13-inch MacBook Air and the 13-inch MacBook Pro could be the first product of the custom Apple Silicon.
In 2020, the iMac with the big bezels looks like a very old model. The model was last redesigned in 2012. After a long 8 years, Apple is going to bring a new iMac, which makes it look like the future.
According to Svetapple.sk, the company has decided to increase its screen size from the current 21.5-inch to 24-inch and 27-inch to 32-inch. The smaller model could come with 4/5K resolution and the larger with 6K resolution.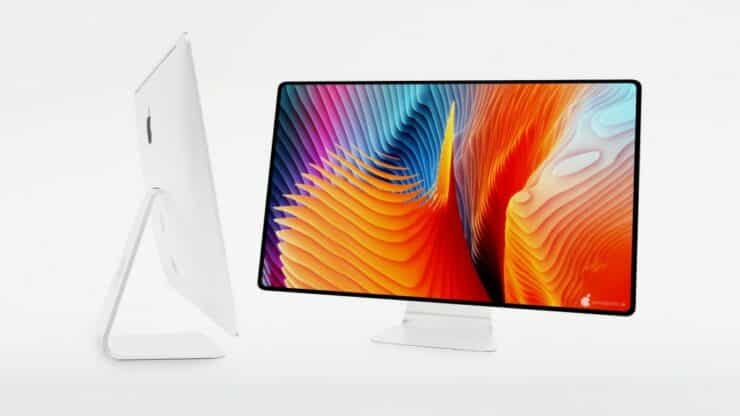 Apple is one of those renowned companies that make its chipset. It is rumored that Apple is going to use an A14T chipset in the new iMac, which is able to remove the heat without any cooling solution. That means it will run more quietly. The chipset is made using TSMC's 5nm node. For graphics, we could see 'Lifuka' inside this machine.
In the existing iMac, the aluminum stand in the base looks premium. No doubt the quality is good and durable. The new iMac looks a bit slimmer than its predecessor. After seeing the concept, we can assume that the idea of the bezel is taken from the 2020 iPad Pro.
Apple has nothing said officially. We have to wait, to see when the new iMac is coming out. Rumor says that Apple is releasing a MacPro sporting custom hardware, which will be much smaller in size than the current Mac Pro.
Do Check Out 👇🏼