Finally, it's that day of the tournament. The IPL 2020 final is just a day to go as the mighty Mumbai Indians will take on the Delhi Capitals.
The Mumbai Indians will be playing their sixth final overall and will be targeting their fifth trophy win tomorrow. Delhi Capitals, on the other hand, will be eyeing their first-ever IPL trophy win ever!
MI has been extremely dominating in all their wins, however, every leap year (2012, 2016) has produced a new champion, so you never know maybe the stars are aligned for Capitals to cause an upset as well!
Will the defending champions make it five-times or we see a new title-holder?
MI has been in great form. They entered the playoffs with a flawless run winning 9 of their 14 matches. Even out of the five matches they lost, two were in the super over and one was because they purposely rested their bowlers.
However, during the playoffs, every game is a fresh game! And that showed up in the qualifier one game against the Capitals where they lost Rohit Sharma and Kieron Pollard for ducks. However, the team is so equally balanced that every player knows his role and executes it almost to perfection. Quinton De Kock provided a brisk start, Suryakumar Yadav and Ishan Kishan scored phenomenal fifties, and Hardik Pandya gave a brisk finish.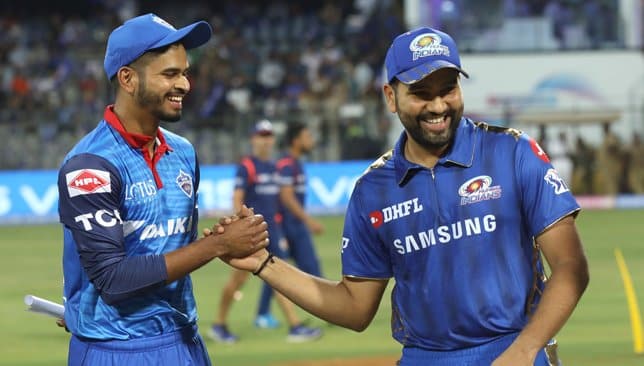 Capitals, on the other hand, seemed as if they lost some steam before their qualifier 2 match against the Sunrisers Hyderabad. However, the management played a masterstroke by opening the inning with Marcus Stoinis who has a great record as an opener. The move was risky but boy he delivered! This will be an X-factor for DC going against MI in the finals. Also, Kagiso Rabada found his lost form as he picked up 4 wickets to take his side through.
So does Delhi Capitals has what it takes to pull off an upset? Yes! However, as much as you may like an underdog story, MI will probably make it two in a row to take their fifth trophy home, should they overcome adversity in a crunch game like the qualifier.
Speaking of awards, KL Rahul will probably take the orange cap home with 670 runs. However, Shikhar Dhawan is just 67 runs behind, and scoring those 67 runs is in his wheelhouse so you never know. Kagiso Rabada will probably take the purple home with 29 wickets and potentially more in the final. But again you never know as Jasprit Bumrah is right there at 27.
Read also: