- Advertisement -
Yesterday, AMD announced their revolutionary RDNA 2 based RX 6000 series GPUs that will go head to head with NVIDIA's top-of-the-line RTX 30-series GPUs. It was unimaginable though to see coming this from AMD, who until now, was struggling to keep up with NVIDIA.
Not only the RDNA 2 is delivery insane performance uplift over last-gen but also brings the much-anticipated DX12 based Ray tracing and in a proper way like NVIDIA did with their recent GPUs only. It's good to see that AMD has countered all the three top-of-the-line product slacklines of NVIDIA.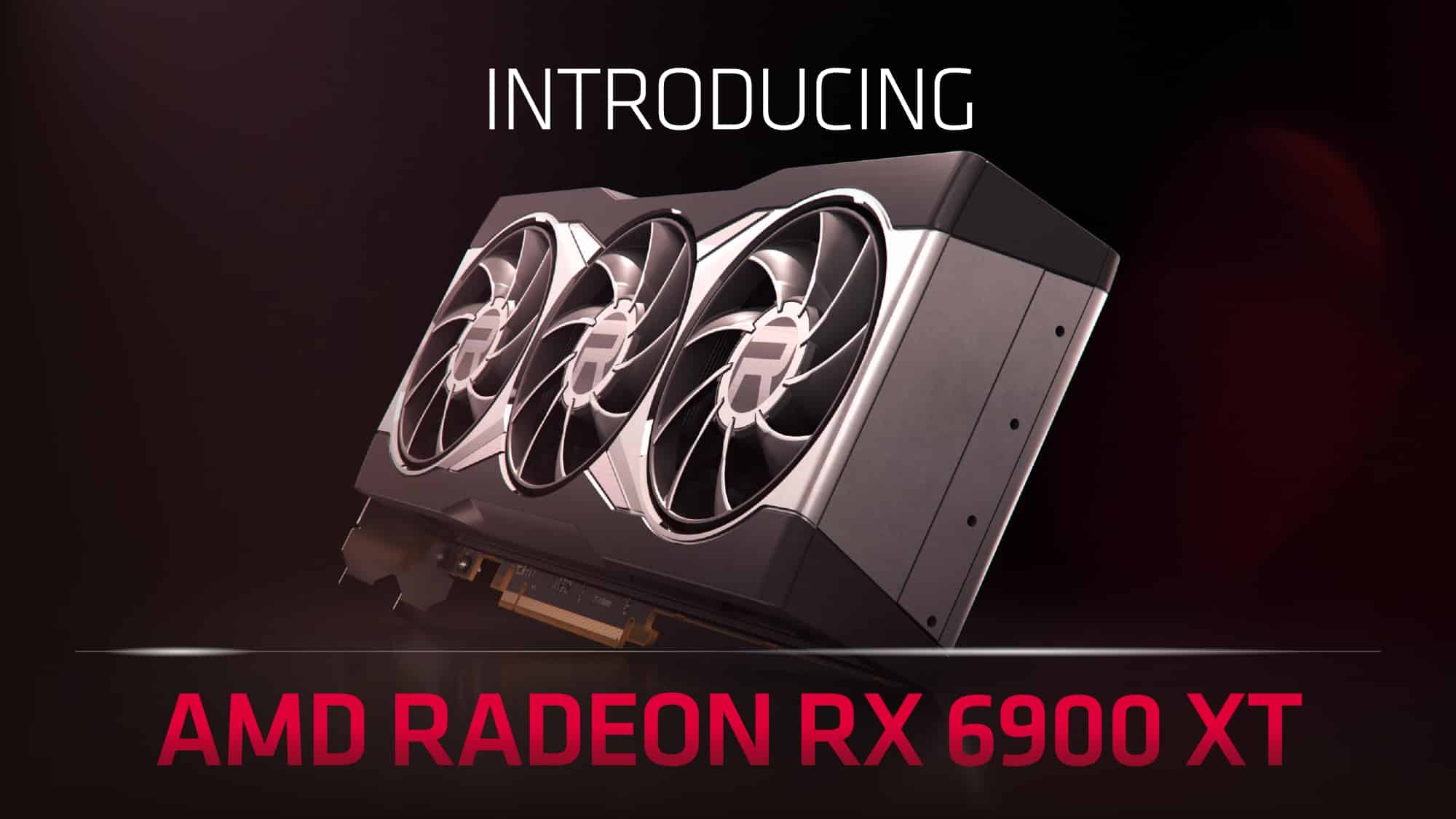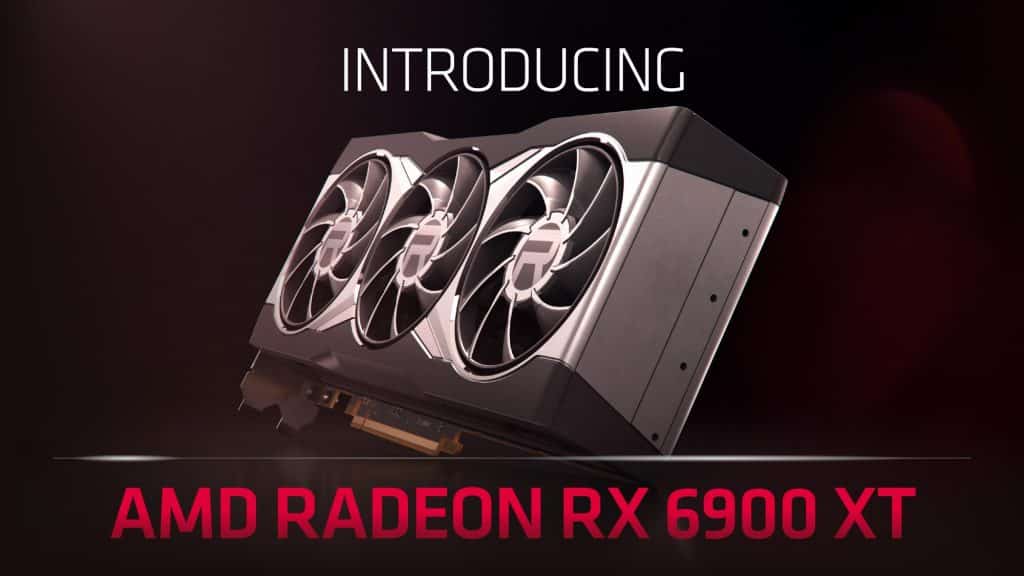 Obviously, the surprising and astonishing GPU from tomorrow is surely the AMD Radeon RX 6900 XT, which nears the insane performance of the RTX 3090, costing just $999, which is again $500 cheaper. This makes the AMD GPU much more efficient and cost effective.
AMD Radeon RX 6900 XT – Navi 21 XTX
- Advertisement -
The Big Navi will feature 80 compute units, which is equal to 5120 stream processors. It will be an AMD exclusive unit. According to sources, the Radeon RX 6900XT is said to be AMD's flagship series and will be made available in limited quantity. The Graphics card will feature 16GB of GDDR6 memory along with a 256-bit bus.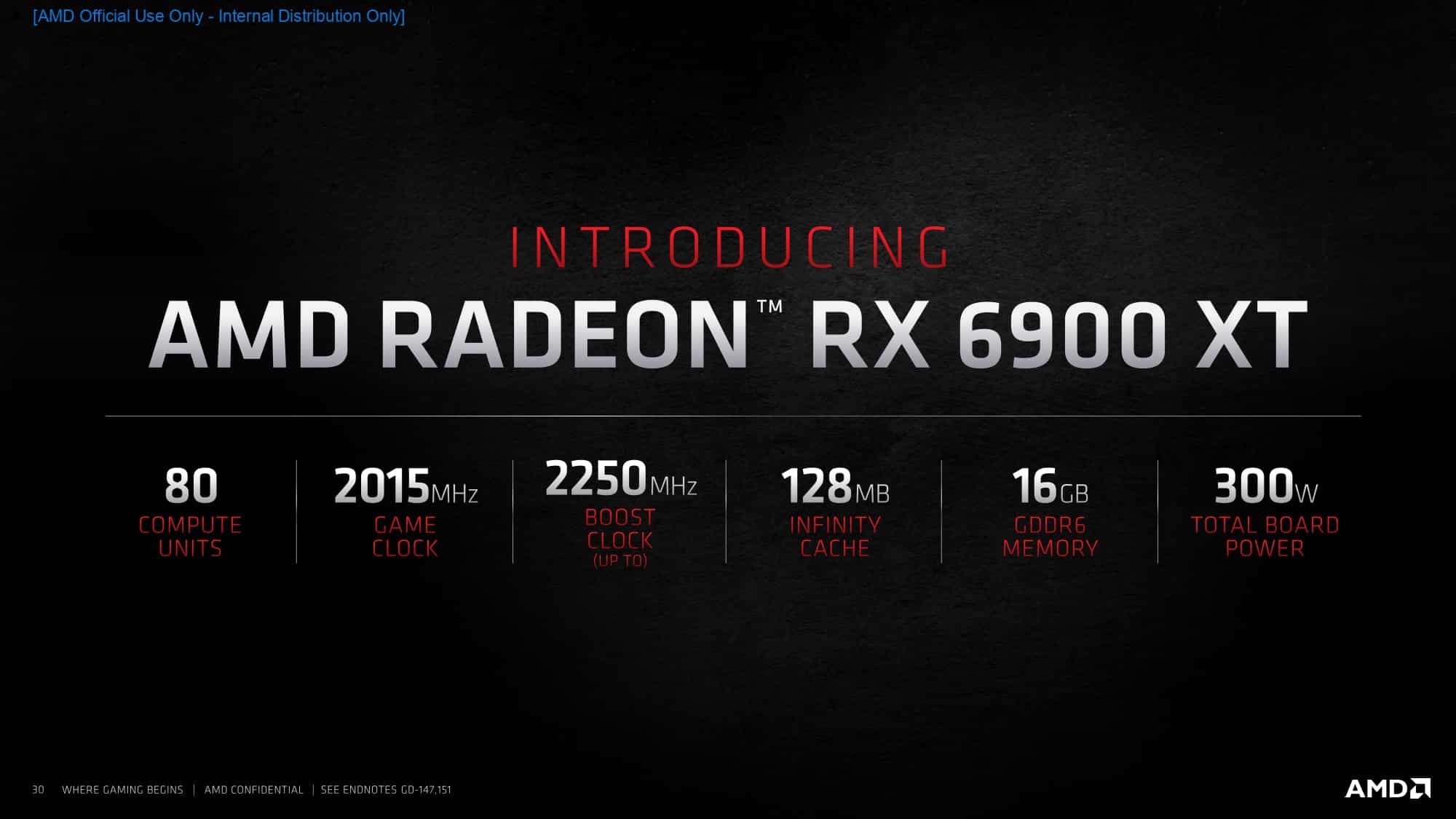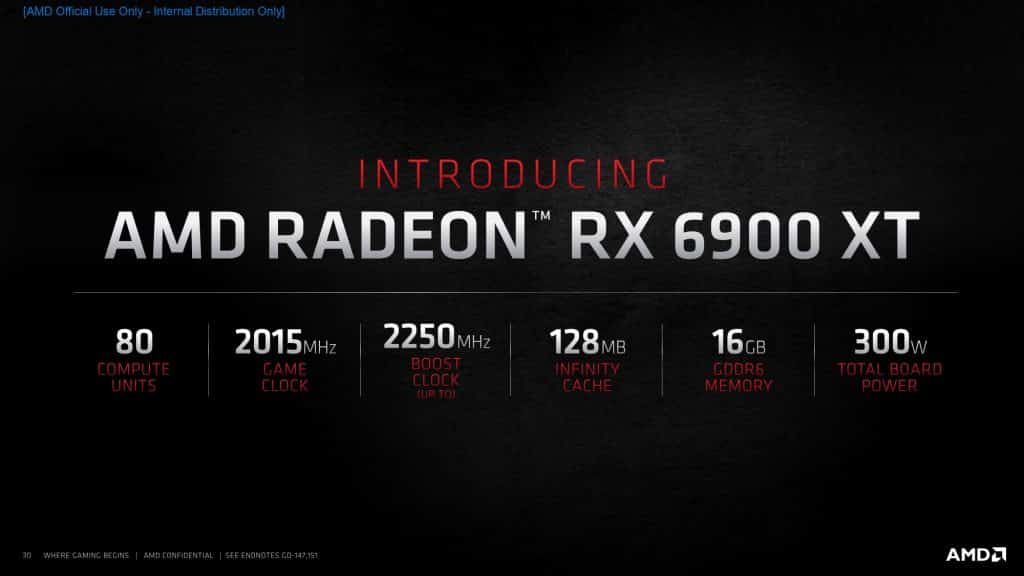 The GPU is clocked at 2040 MHz at game and 2330 MHz at boost frequencies. AMD's new approach with their RDNA 2 architecture allows them to achieve 2.4X greater bandwidth-per-watt compared to GDDR6-only AMD RDNA-based architectural designs.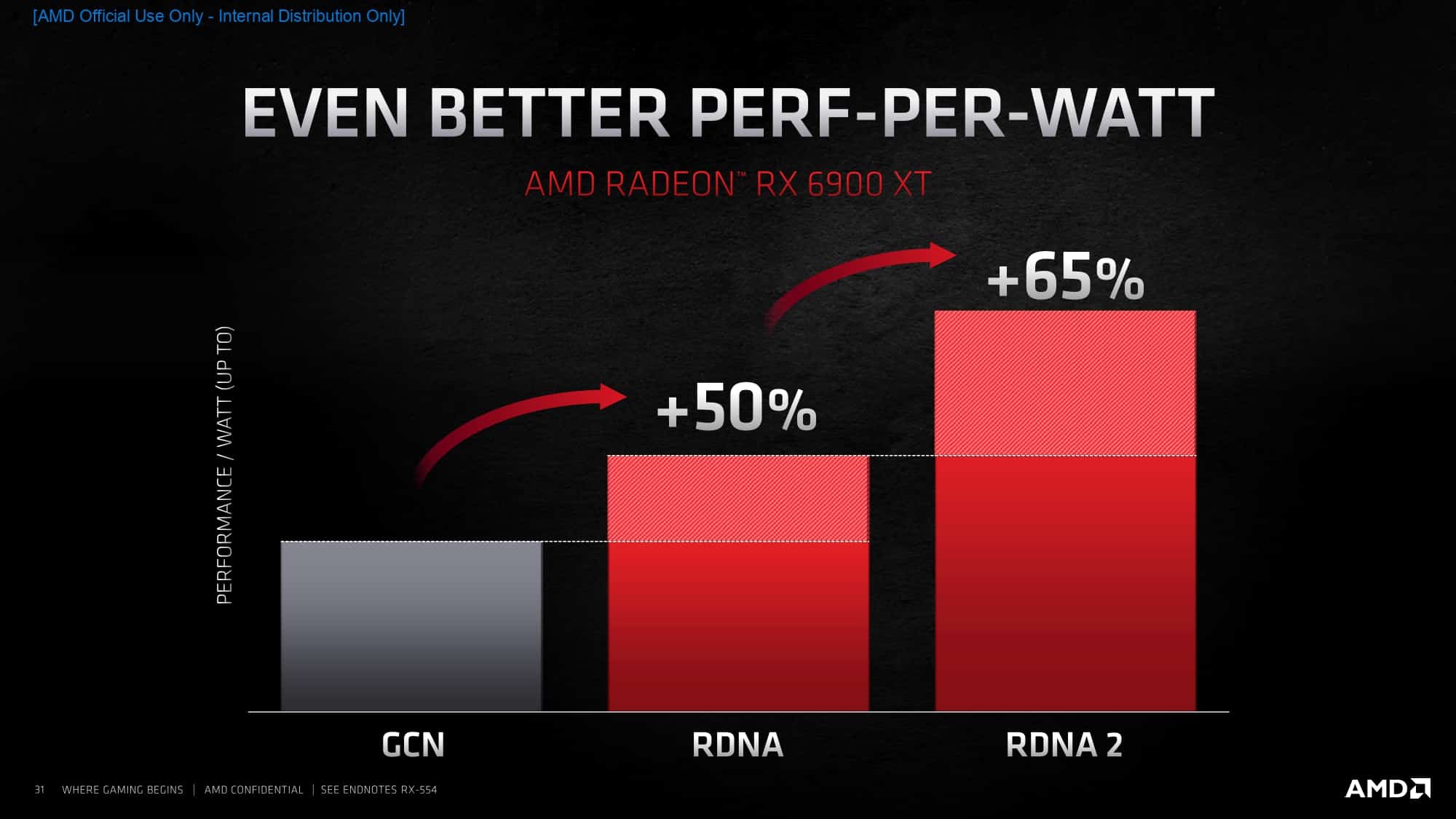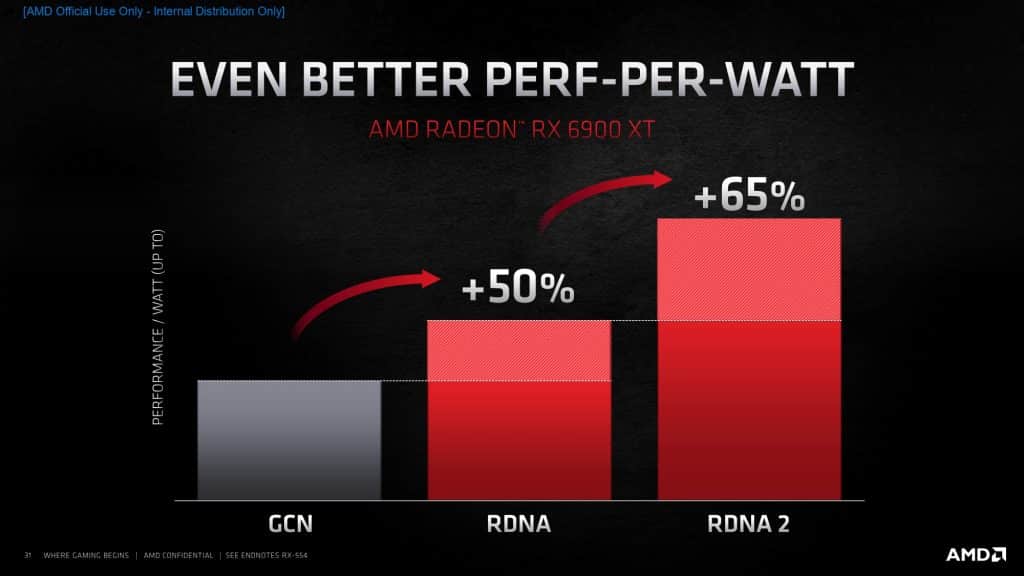 The much-hyped and rumored AMD Infinity Cache technology is here, and it helps to serve the bandwidth needed to make 4K gaming possible. These new AMD GPUs support high-bandwidth PCIe 4.0 technology and features 16GB of GDDR6 memory to power the most demanding 4K workloads today and in the future.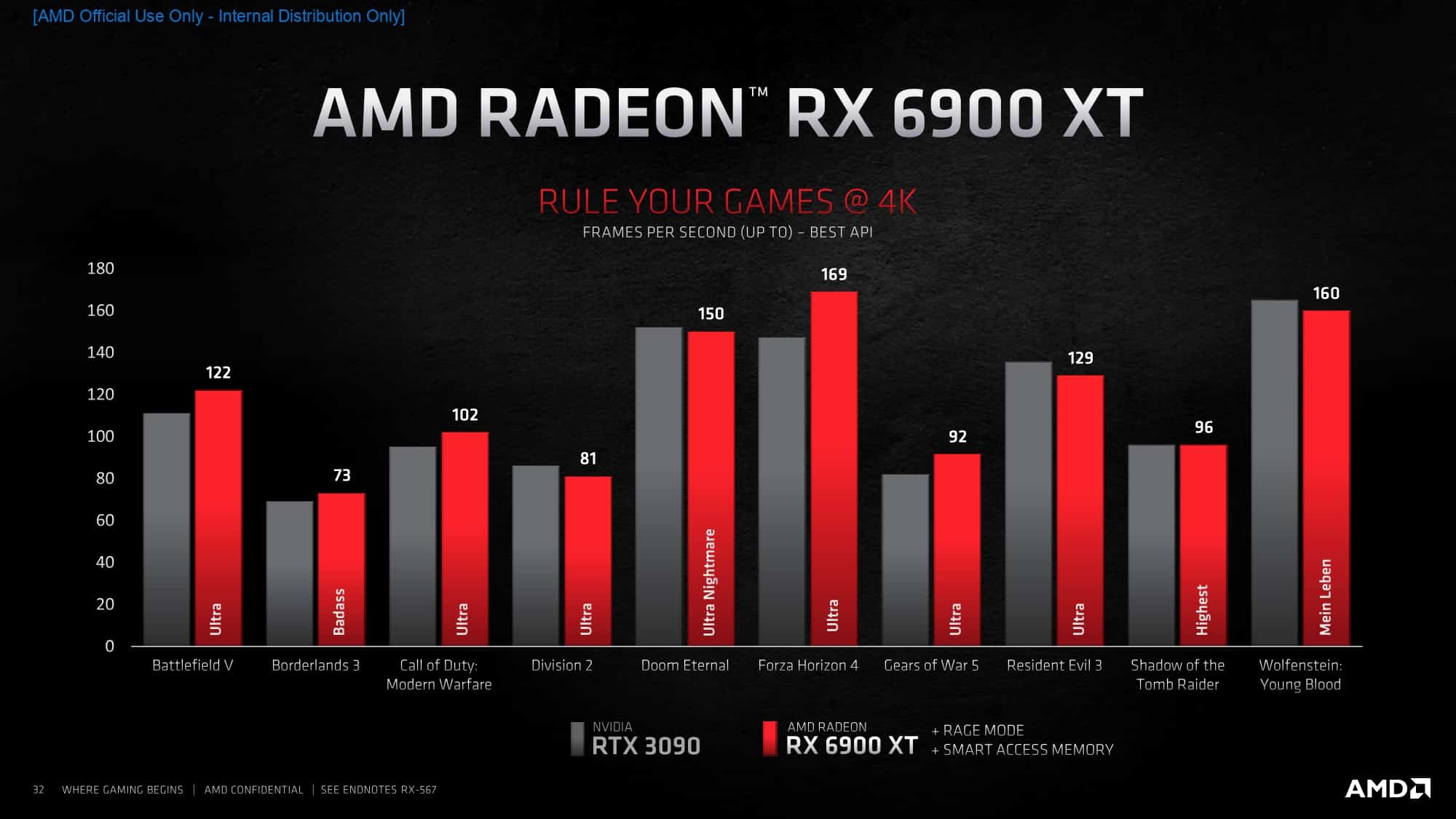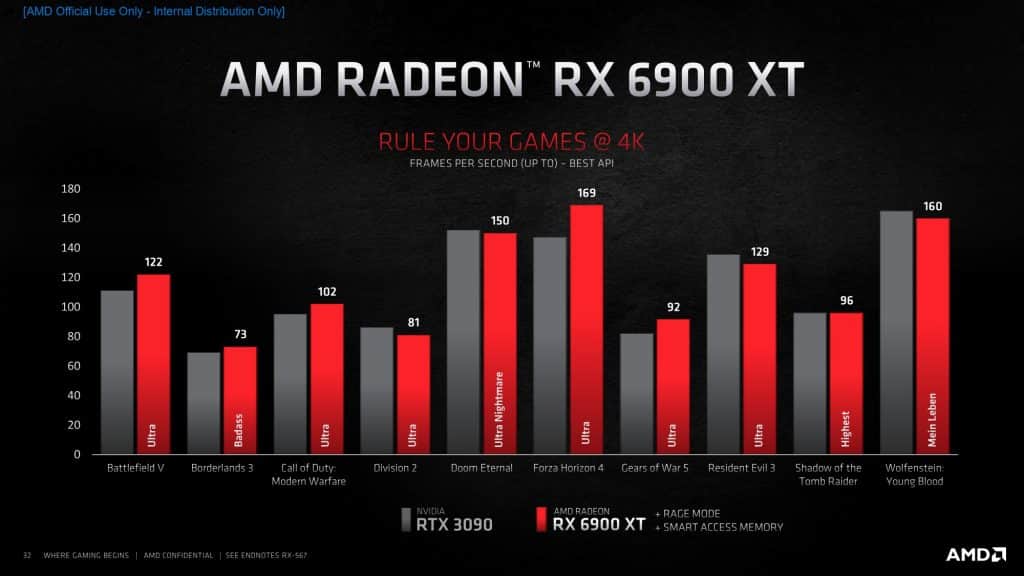 - Advertisement -
The numbers put up by RX 6900 XT along with Rage Mode and Smart Access makes it the perfect RTX 3090 competitor. I guess not using those features will make less impressive in the slides shown; still, this GPU costs $500 less, and I won't complain.
Now these numbers does including Ray tracing or not, its not known yet, still for AMD fans, this is a huge moment as finally it can defeat or match the killer Intel + NVIDIA combo for the first time ever. AMD's tagline "Where Gaming Begins" perfectly matches with both their Ryzen 5000 series CPUs and RX 6000 series GPUs.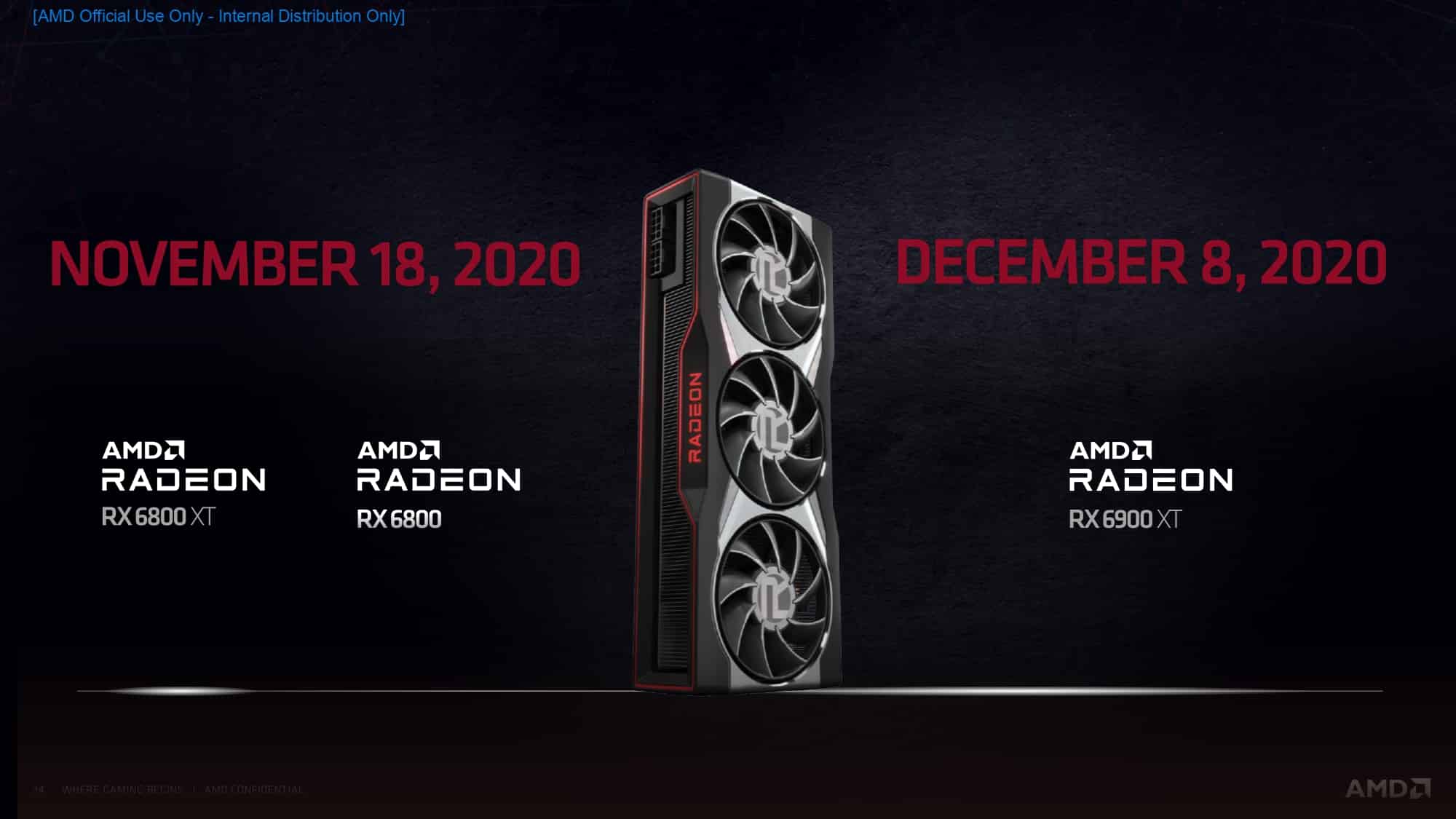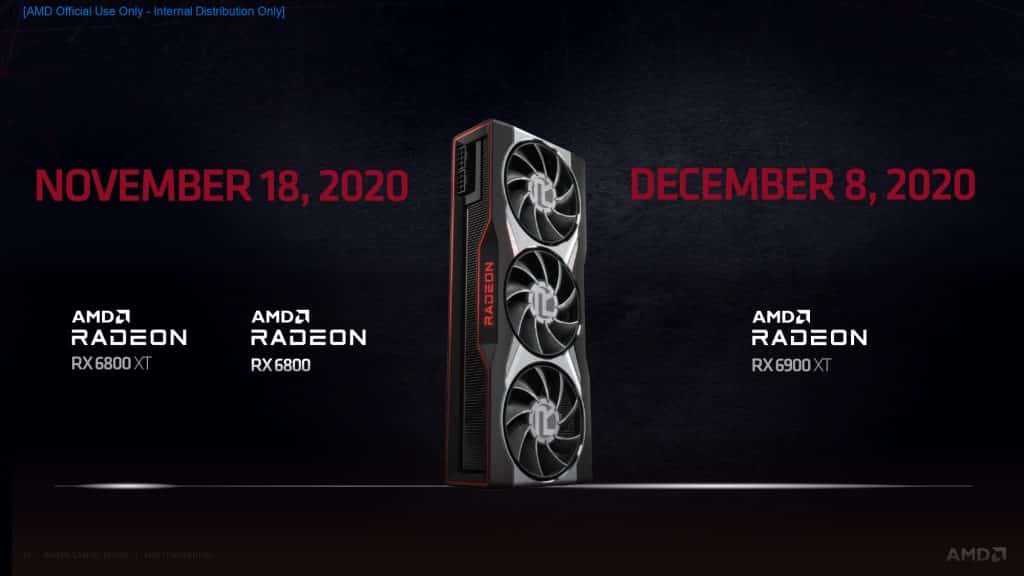 AMD Radeon RX 6900 XT will be available in the market from December 8th 2020 and it will indeed mark AMD's GPU competitiveness for the first time ever.
- Advertisement -
Do check out:
😎TechnoSports-stay UPDATED😎
- Advertisement -