Could playing FIFA really be good for our health?
Researchers at The University of Leeds investigated what really goes on inside our mind and body when playing FIFA. 
Despite the game being renowned for causing rage in its players, results showed a reduction in stress and anxiety post-play for all participants. They also found that in certain conditions, playing the game can raise your heart rate to levels that equate to a moderate work-out. 
The research reveals:
When a goal was scored there was a spike in heart rate, this tended to be higher when the opposition scored which is indicative of a surge in emotion
All players demonstrated an increase in heart rate whilst playing the game
Heart rate responses were more elevated across the board when playing against an unknown player, reaching levels of a moderate cardio workout when goals were scored on either side
Blood pressure was slightly elevated after a game against an unknown player, indicating a level of anxiety and frustration
70% of participants had an elevated heart rate for the duration of the game once the opposition had scored
Despite all of the above factors, all participants reported a reduction in state anxiety post-playing.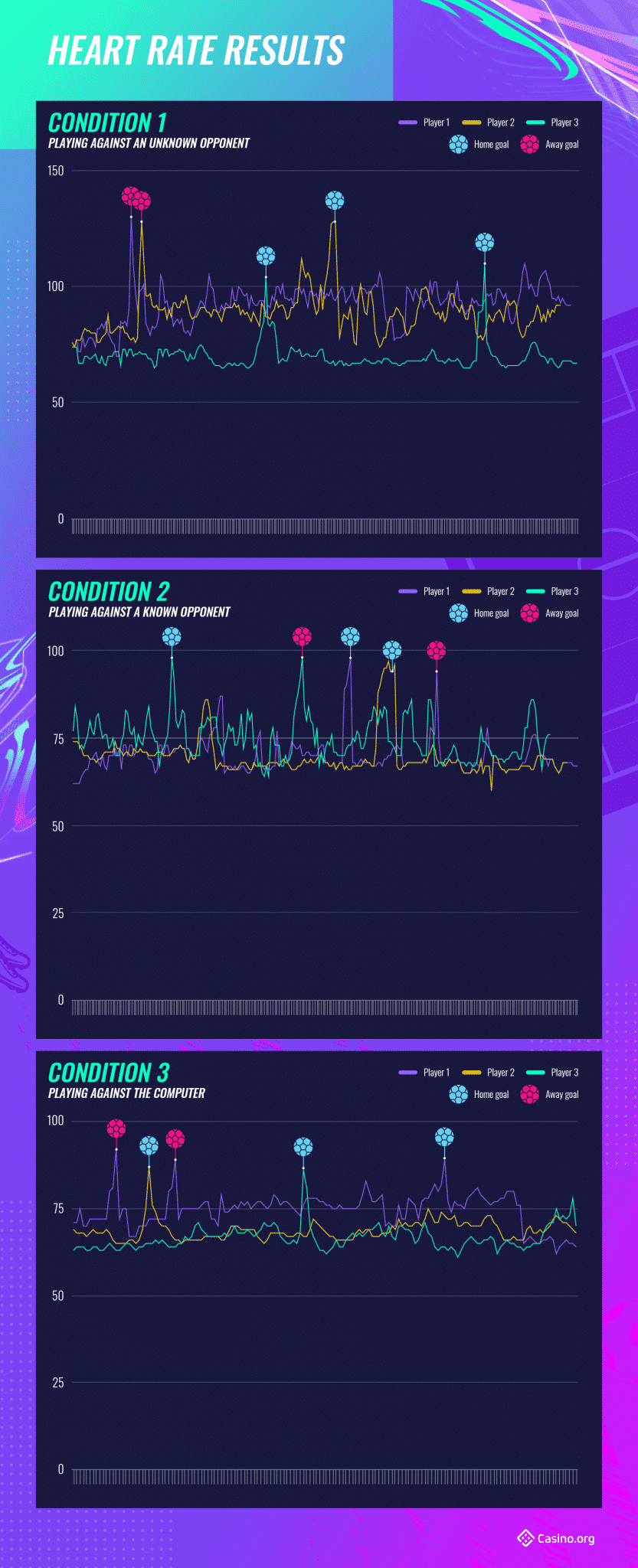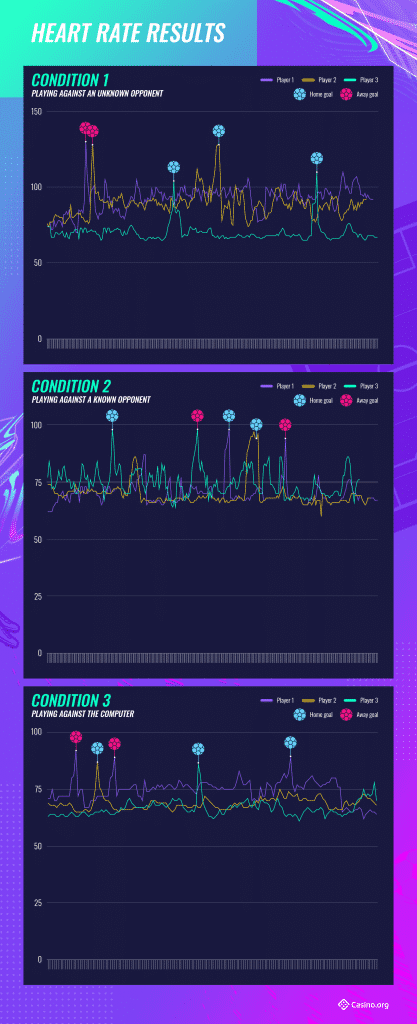 Playing against an unknown player who really exists clearly caused a higher level of arousal, and goals scored against participants in those games had a marked impact on heart rate.
The heart rate spikes in this condition approached up to 140 beats per minute, indicating a real surge in emotional activity when a goal is scored. This kind of escalation is comparative to what individuals within the participant's age range would see when engaging in a moderate cardio work-out such as a brisk walk (around 135 BPM).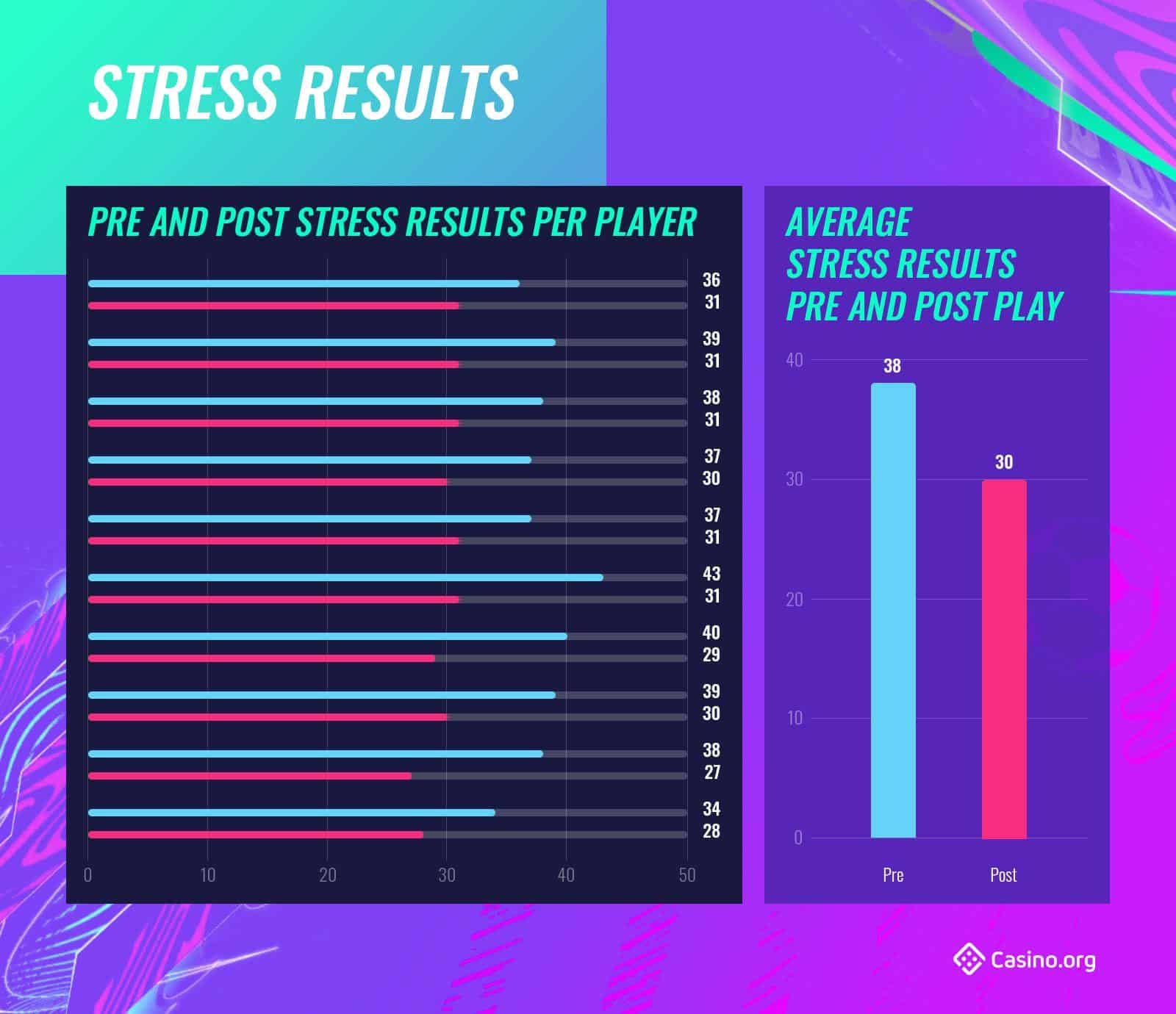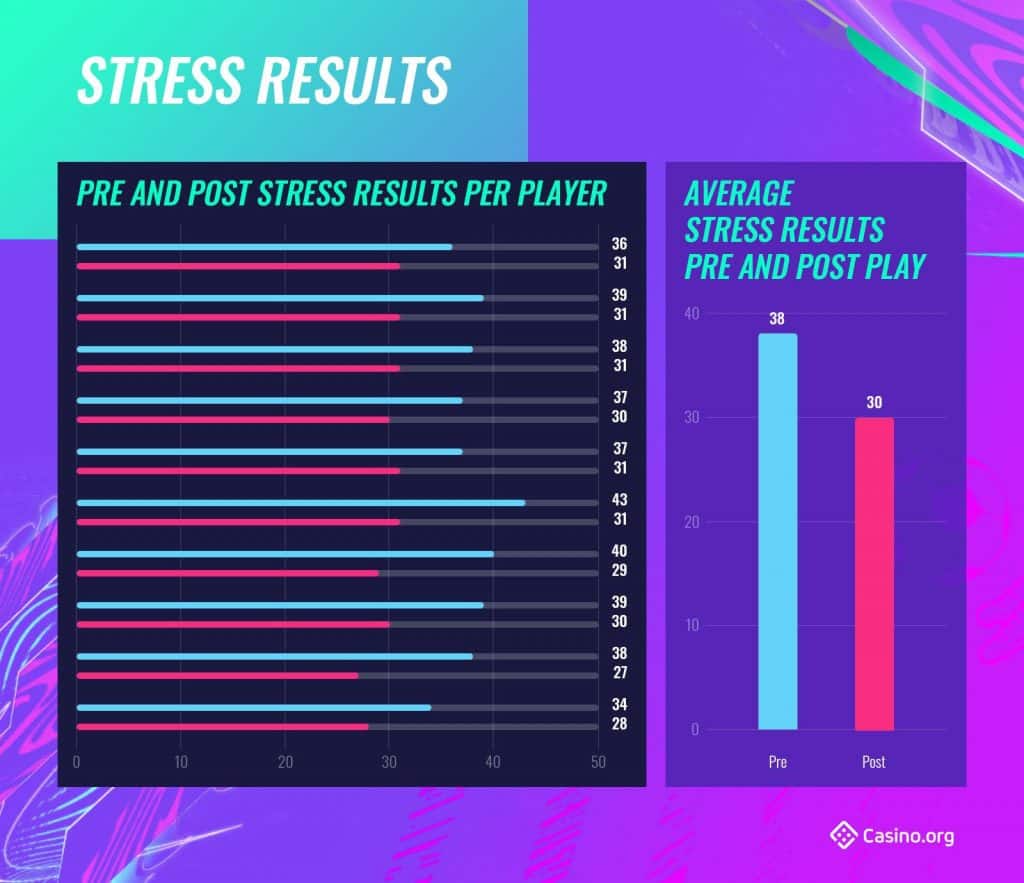 Despite blood pressure and heart rate results both indicating a surge in emotional activity and rage when playing the game, participants across the board pre and post all indicated a decline in anxiety. This shows that despite the commonality of experiencing "FIFA Rage", playing the game can actually reduce the players' perception of stress and anxiety.
You can find the full study here: https://www.casino.org/blog/real-effects-of-playing-fifa/
Do check out: