In recent days in the Smartphone world, one of the most important things in a smartphone is its camera. Lots of smartphone manufacturers are in a race of increasing the megapixels of their mobile cameras. But deep down we all know the thing which is important than the megapixels is the camera sensor. If the sensor is not good enough, then the camera will degrade its image quality in spite of having a higher number of megapixels. That's why 21 MP in DSLR shows greater results than a 64MP smartphone camera. Because of the sensor size and quality, these two things matter mainly.
In terms of camera sensors, there are three companies ruling the market: Sony, Samsung, and OmniVision. Now according to a recent report, OmniVision has launched the world-first 1.0-micron 64MP sensor for smartphones. Like the other two brands, OmniVision supplies its image sensors to smartphone OEMs. Recently, it has provided Xiaomi with the 48MP main cameras for its Mi 10 Ultra-premium device.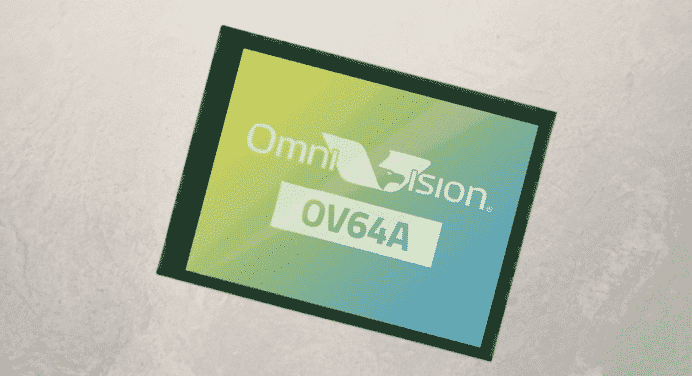 Now OmniVision comes with its OV64B to upgrade in 64MP modules and it intends to grab its piece of that pie with the OV64A, a new CMOS sensor with 1-micron pixels. There will be a sheer improvement on the functions, especially in low-light photography in the newer sensor, if we compare it to the previous 64MP counterparts.
OmniVision's latest invention which is the latest PureCelPlus-S stacked die technology, and also has an on-chip, 4-cell (4C) color filter array. You can record clearer and real-time 64MP Bayer output and 8K video with the help of this technology. This new thing is also highly rated for pixel-binning for 16MP images with 4C binning at 60 fps; 8K video at 30 fps; 4K/2K video at 120 fps; 1080p at 240 fps and 720p at 480 fps. But unfortunately, there will be no optical image stabilization (OIS). Moreover, this new OmniVision component is rated for its fast autofocus (AF). OmniVision has already started working on the OV64A samples and we can expect that it will go into mass production by the last quarter of 2020.