Who else but the "King Of Clay"? Despite the inconsistencies and disappointments that 2020 has had to offer, one thing is consistent. And that is Rafael Nadal winning the French Open title. He showed his class and brilliance once again, in what was relatively an easy fight against another champion player in Novak Djokovic. Nadal beat the Serbian superstar 6-0, 6-3, 7-5 in straight sets to take home the trophy.

Rafa Nadal came out the stronger player in the very first set, using his power and skill to really stretch Djokovic near the outside lines. It must be remembered that this was the first competitive tournament for both players, having been in a lockdown period for nearly five months.
But, the sheer stamina of Nadal was on display as he ran ragged to clinch the first set 6-0. As Djokovic looked to settle into the game and give Nadal a fight, the Spaniard used all his experience to battle the shot returns effectively. Forehands, backhands and speedy serves, Nadal just had an answer for everything on the day. As well as at the court he so very well known from all these years.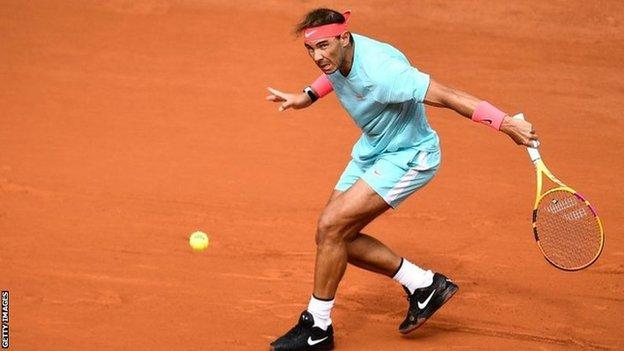 The third set proved to be a little trickier for Nadal initially, as Djokovic equalled every move of his. But after it was poised at 5-5, Nadal broke free with his natural gameplay and eventually won the set 7-5 and the championship match as well. But, that final serve from Nadal was poetry personified. At a fiery pace close to the outside line, Djokovic had practically no answer to it, as the game ended in Nadal's favour.
A record 13th Roland Garros title. A record-equalling 20 Grand Slam title alongside the great Roger Federer. Rafael Nadal is well and truly, a gigantic icon of the game, and a champion in his own merit. 
Do check out: