Motorola is primarily known for its smartphone models. However, its smartphones have failed to make any real impact in the Indian market against the likes of Xiaomi and Apple. However, the Lenovo owned smartphone manufacturer has just launched a wide range of appliances in the Indian market.
The appliances released by the company involves its new range of Smart TVs, washing machines, and refrigerators, among other home appliances. Motorola is primarily known for its smartphones but had also launched a couple of TVs in the past. But the company launching a range of home appliances is a first. The appliances launched even includes air-conditioners, refrigerators, and more. The appliances will go on sale from October 16 exclusively during Flipkart's Big Billion Days.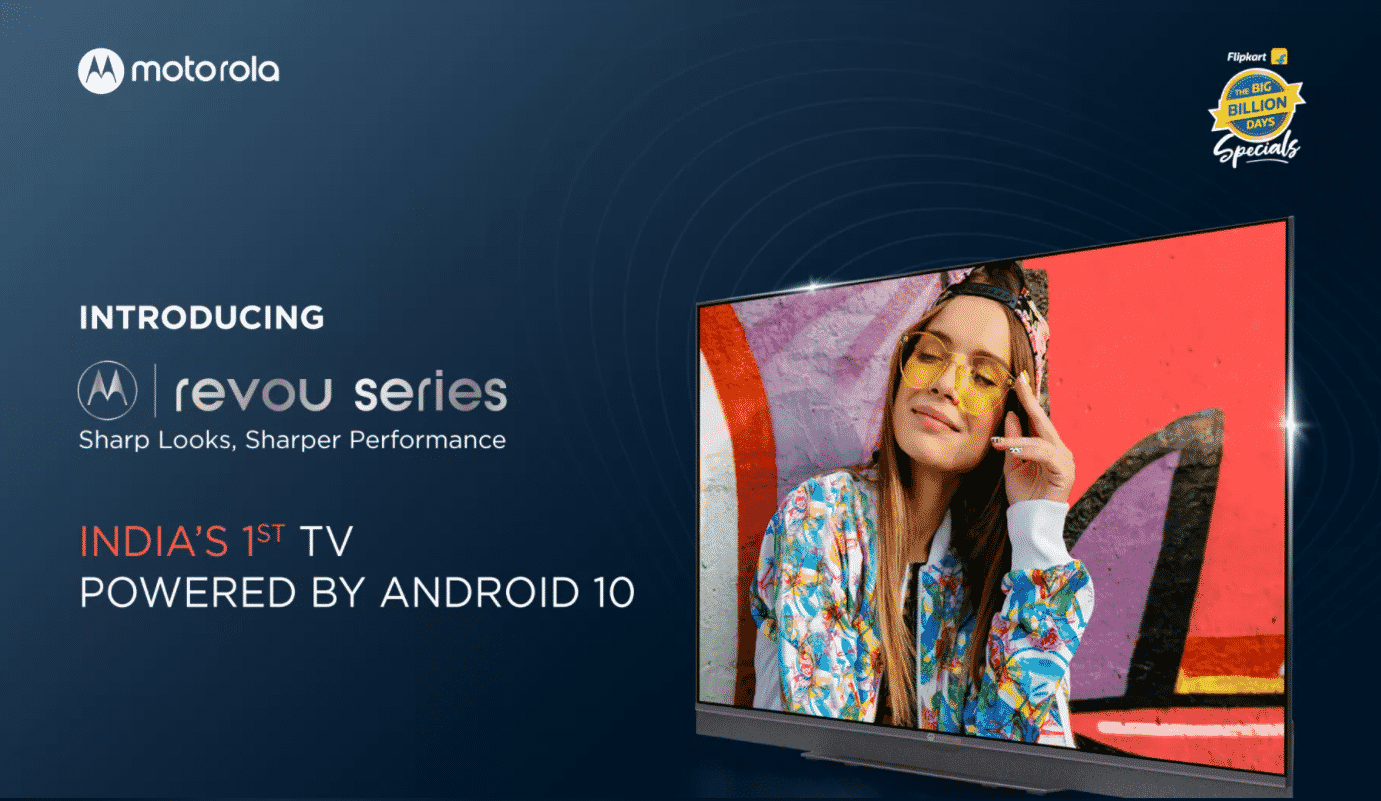 The smart TVs from Motorola include 32-inch, 43-inch, 50-inch, and 55-inch. The price of smart TVs start from Rs 13,999 and ranges up to Rs 40,999.
The company has also released a range of smart Refrigerators which starts from Rs 51,990. Also, smart air-conditioners starting from Rs 32,999 and smart washing machines ranging from Rs 23,499 is also been launched by Motorola.
Smart TVs
Smart TVs by Motorola are powered by the MediaTek MT9602 processor. The smart TVs also come in HD, Full-HD, and 4K model variants.
The two Smart TVs launched by Motorola are under its Revou series and the other two under its ZX2 series.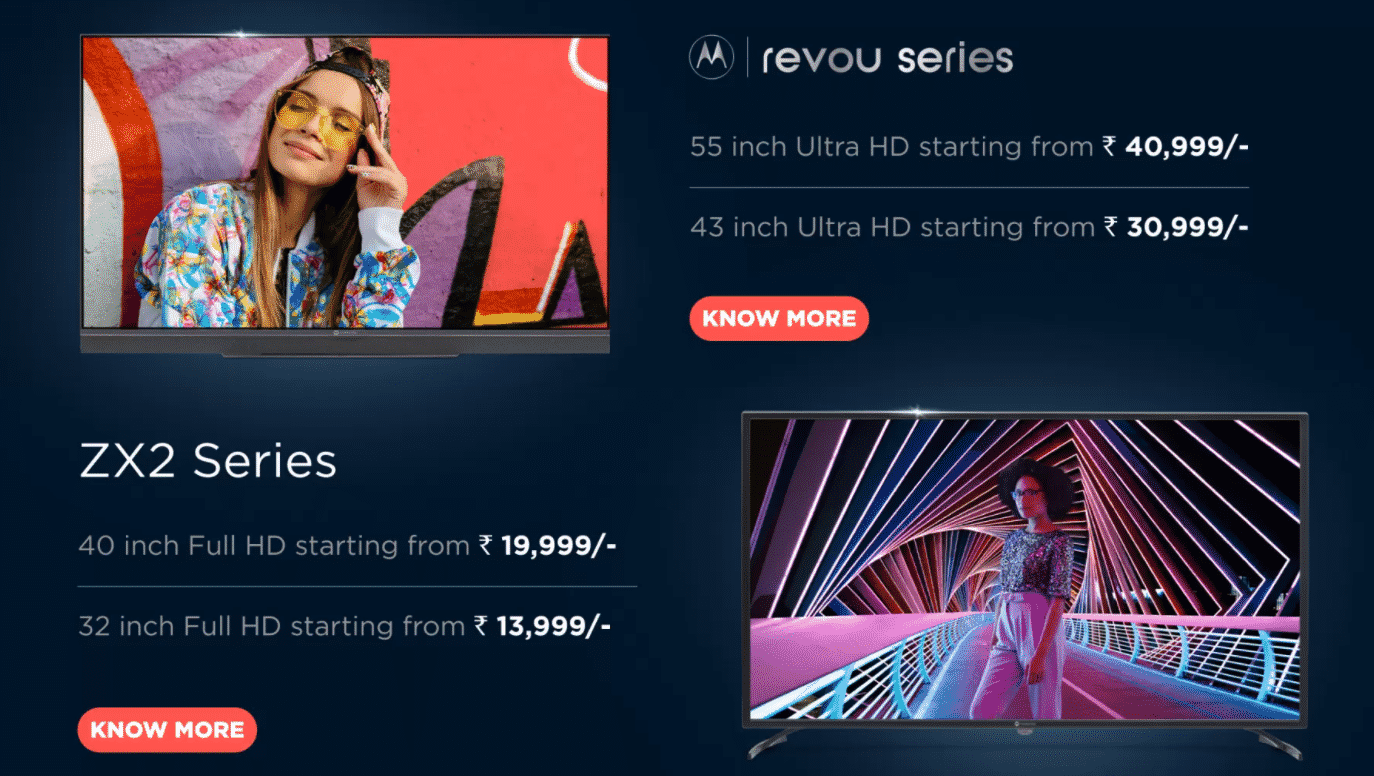 The Motorola Revou Ultra HD 55-inch model will be priced at Rs 40,999 while the 43-inch Revou Ultra HD resolution will be available at Rs 30,999.
The Motorola smart TVs under the ZX2 series will cost Rs 13,999 for the 32-inch TV with HD ready and the 40-inch Full HD variant will come at Rs 19,999.
Buy from here: http://fkrt.it/0Ag3QhNNNN
Smart Refrigerators, Smart Washing Machines, and Smart Air Conditioners
The company has also launched three new smart refrigerators that include the 533L French Door Refrigerator, 507L Cross Four Door Refrigerator, and also 592L Side by Side Refrigerator.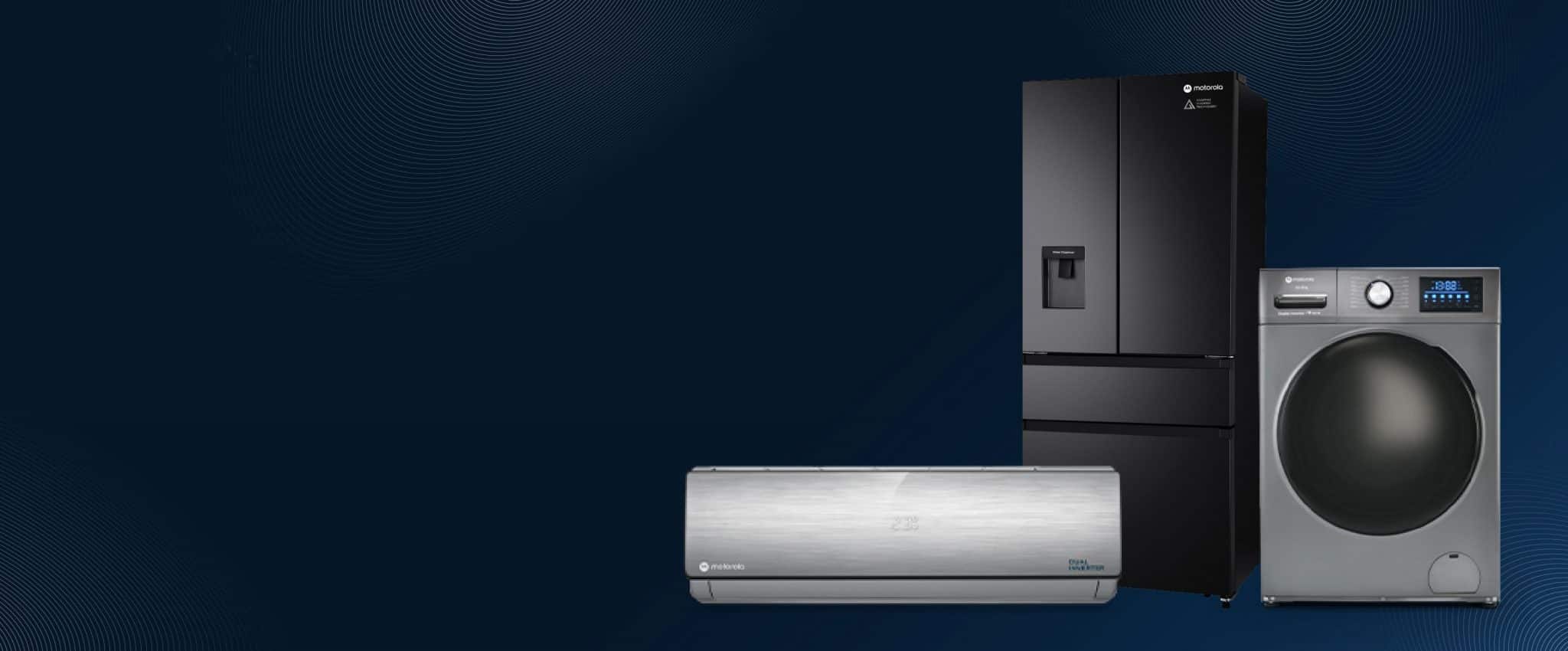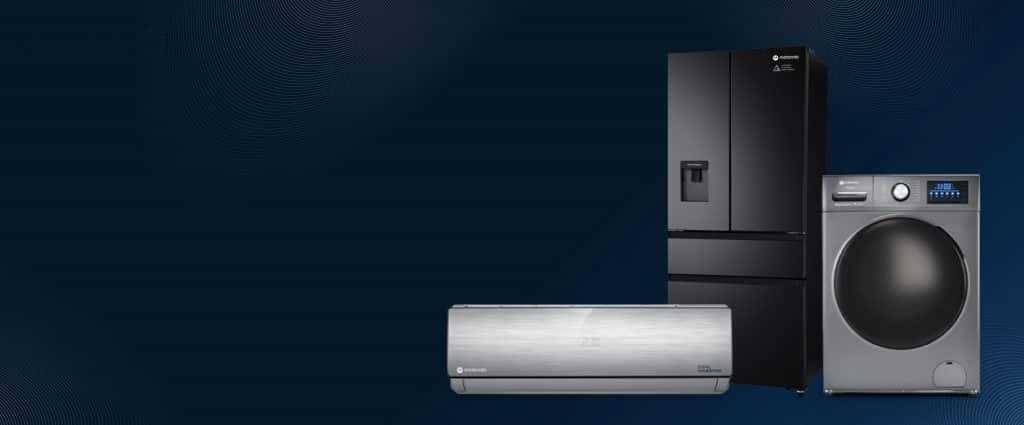 Motorola's 533L French Door Refrigerator has a cost price of Rs 69,990. While the 507L Cross Four Door Refrigerator will be available at Rs 63,990 and the 592L Side by Side Refrigerator will come at a cost of Rs 51,990. The refrigerators include the new Adaptive Inverter Technology with Stabilizer Free Operation and include Low Noise Levels.
Motorola smart washing machines will come in automatic and semi-automatic variants. They have different wash capacities coming in the range of 10.5kg, 6kg, 8kg, 6.5kg, and 5kg. It comes with personalized washing preferences, TruSmart sensors along with state-of-the-art foam-level and also temperature and speed sensing capabilities.
The smart air conditioners from the company will include the 1.5 ton 3 stars, 1.5 ton 4 stars, and 2 ton 3 stars variants. The air conditioners are available at Rs 32,999, Rs 37,999, and also Rs 39,999.
Buy Motorola Smart Refrigerators: http://fkrt.it/0gnm6vNNNN
Buy Motorola Washing Machines: http://fkrt.it/0AzVChNNNN
The Flipkart's Big Billion day will go live on October 16 and will enable the option for users to purchase the new release from Motorola.
Do check out: