- Advertisement -
In mid-September, Apple introduced its new iPad 8th Generation during the Time Flies virtual event. Though the availability in the global market was open from the launch week, in India, it comes a bit later. On top of that, it was available for pre-booking only, but now, it is fully available to order from today.
Amazon India opens the order window from today for the Wi-Fi+Cellular variant having 128GB of internal storage. The buyer needs to bear Rs.49,900 to get this.
Buy Link: https://amzn.to/2HRRjr5
- Advertisement -
Apple Pencil: https://amzn.to/2F8LBjK
Smart Keyboard: https://amzn.to/3iEQ4bw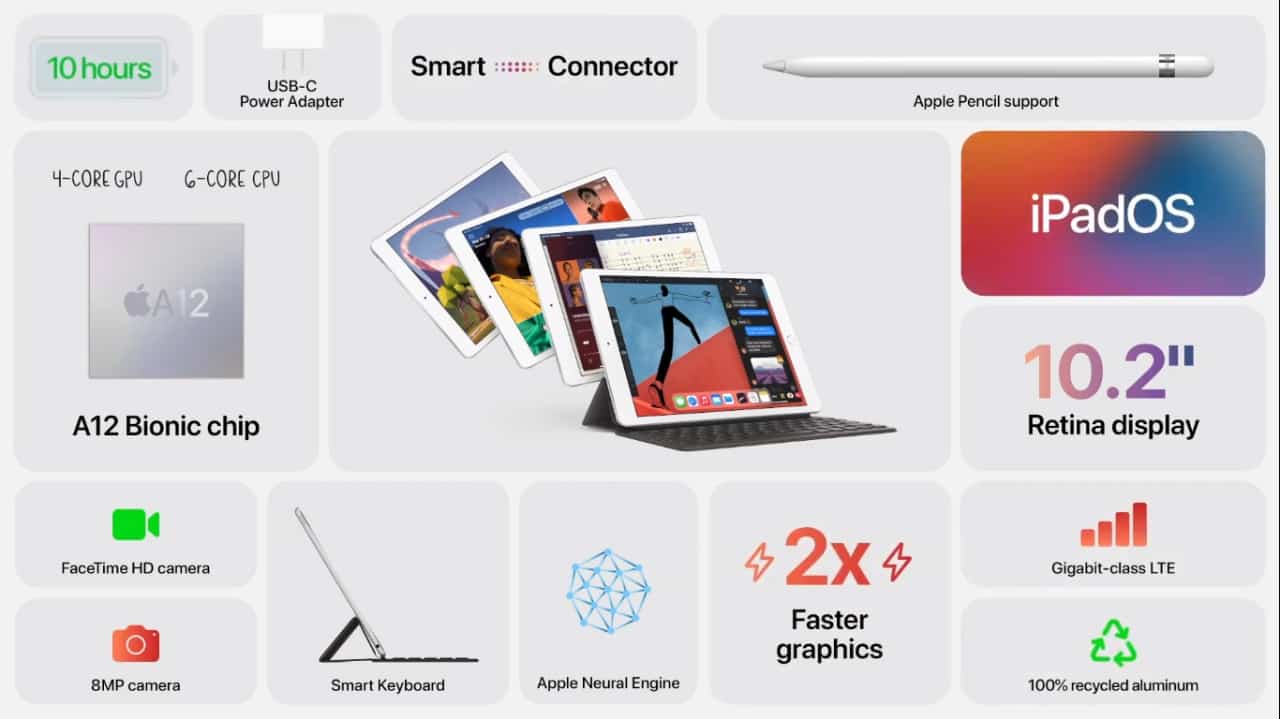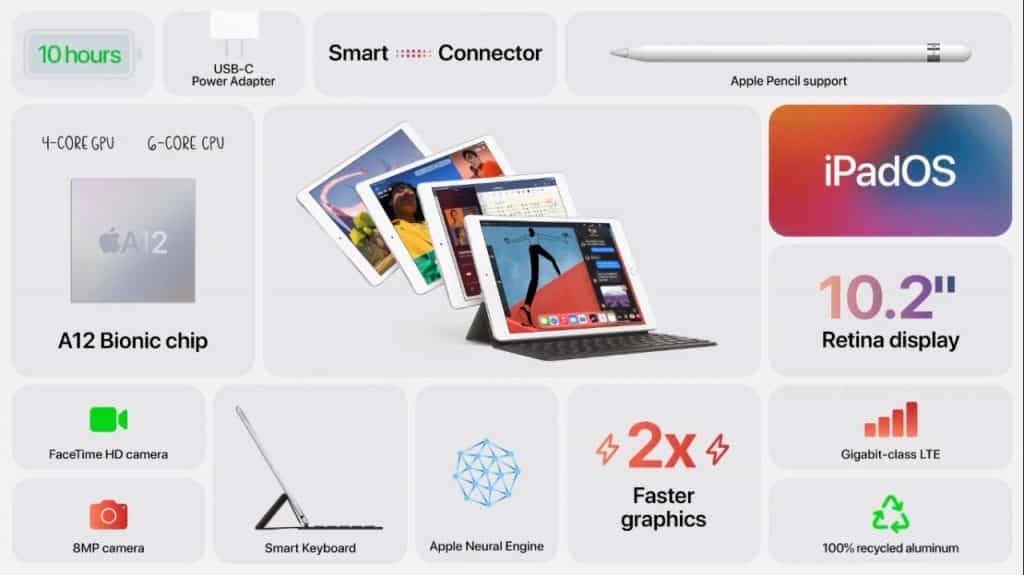 Features & Details :-
The all-new iPad 8th Gen is powered by the A12 Bionic chip that has 6-cores CPU and 4-core GPU to make the product faster and smoother than ever. Compared with the fastest one from last year, it's 40% faster in case of CPU performance and twice faster in graphics.
- Advertisement -
To be more clear, the A12 Bionic makes the iPad 8th Gen 2x faster than any top-selling Windows laptop, 3x faster than top Android Tabs, and 6x faster than a top-selling Chromebook. Yes, unbelievable, but true.
With the new iPad, Apple also provides new iPadOS 14 that enhance the capability of Apple Pencil, the most popular tool coming with iPads.
Now, the handwriting recognition, shape recognition, smart selection, and more will take the user experience higher. The Script feature converts whatever you write on the screen to typed text, not only than, through it, users can edit earlier written text in every way.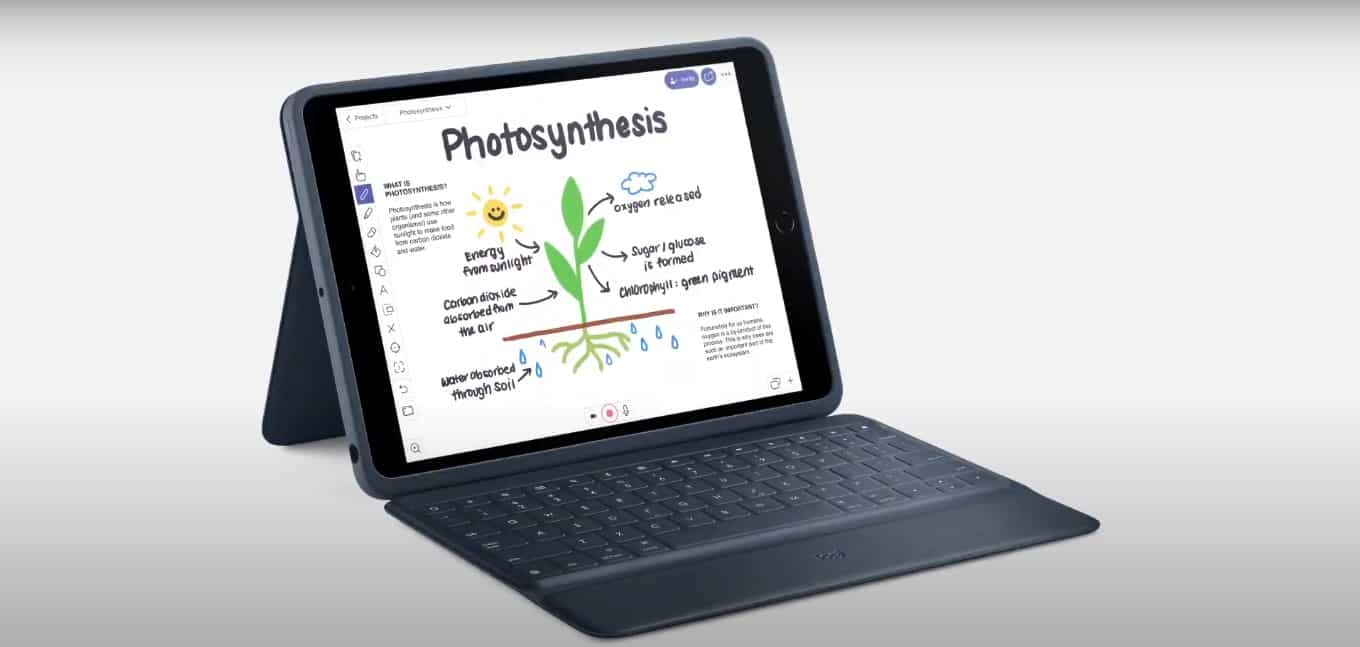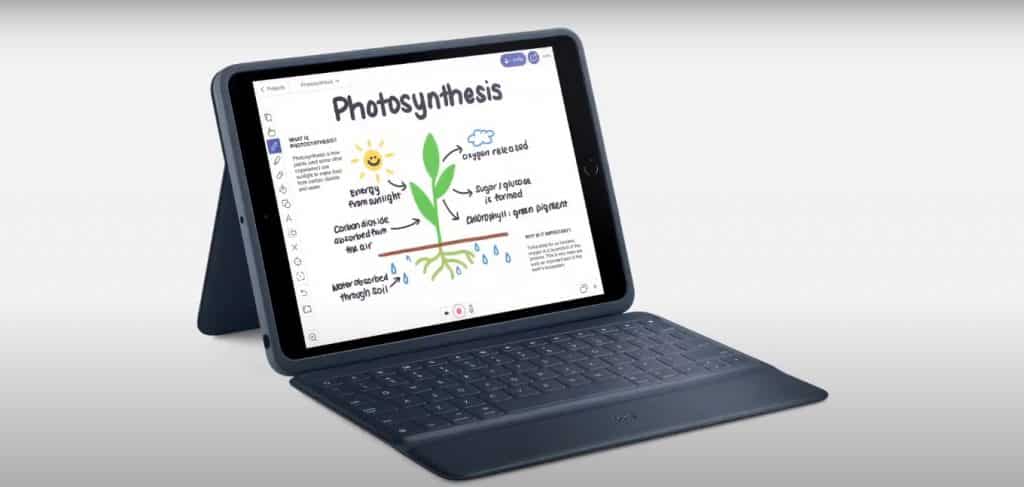 - Advertisement -
Well, the earlier mentioned features were the main attractions. Other than that, the new iPad 8th Gen is coming with a 10.2″ retina display, Apple Neural Engine, 8MP camera, 10 hours of battery life that can be refilled through a USB Type-C charger. Lastly, the entire device is made up of 100% recycled aluminum.
There is the keyboard and obviously the Apple Pencil on this list. As I already discussed the Apple Pencil earlier, coming directly to the keyboard. Customers will get two options for it – one is the keyboard with the trackpad and the rugged combo that is important for schools.
Do Check Out 👇🏼
- Advertisement -