- Advertisement -
Star Wars: Squadrons is the new game to the Star Wars franchise focussing on the space battles between starships like X-wings and TIE fighters. The game has been developed by EA Motive and published by Electronic Arts.
If you are a Star Wars lover then you would love taking down enemy pilots in deadly chases and dogfights. The main 5v5 multiplayer feature is a great one and you can either join the New Republic's Vanguard Squadron or fight for the Empire's Titan Squadron.
- Advertisement -
In Dogfight mode there are up to 10 players are split into two groups of pilots against each other while in Fleet Battles is almost like the former, however, able to target and destroy Capital Ships. The winning team gets the chance to destroy the Enemy Flagship and earn some points.
The game is already available for EA Play and Play Pro members, so we already played it, and here's a quick look at the new game from EA Sports: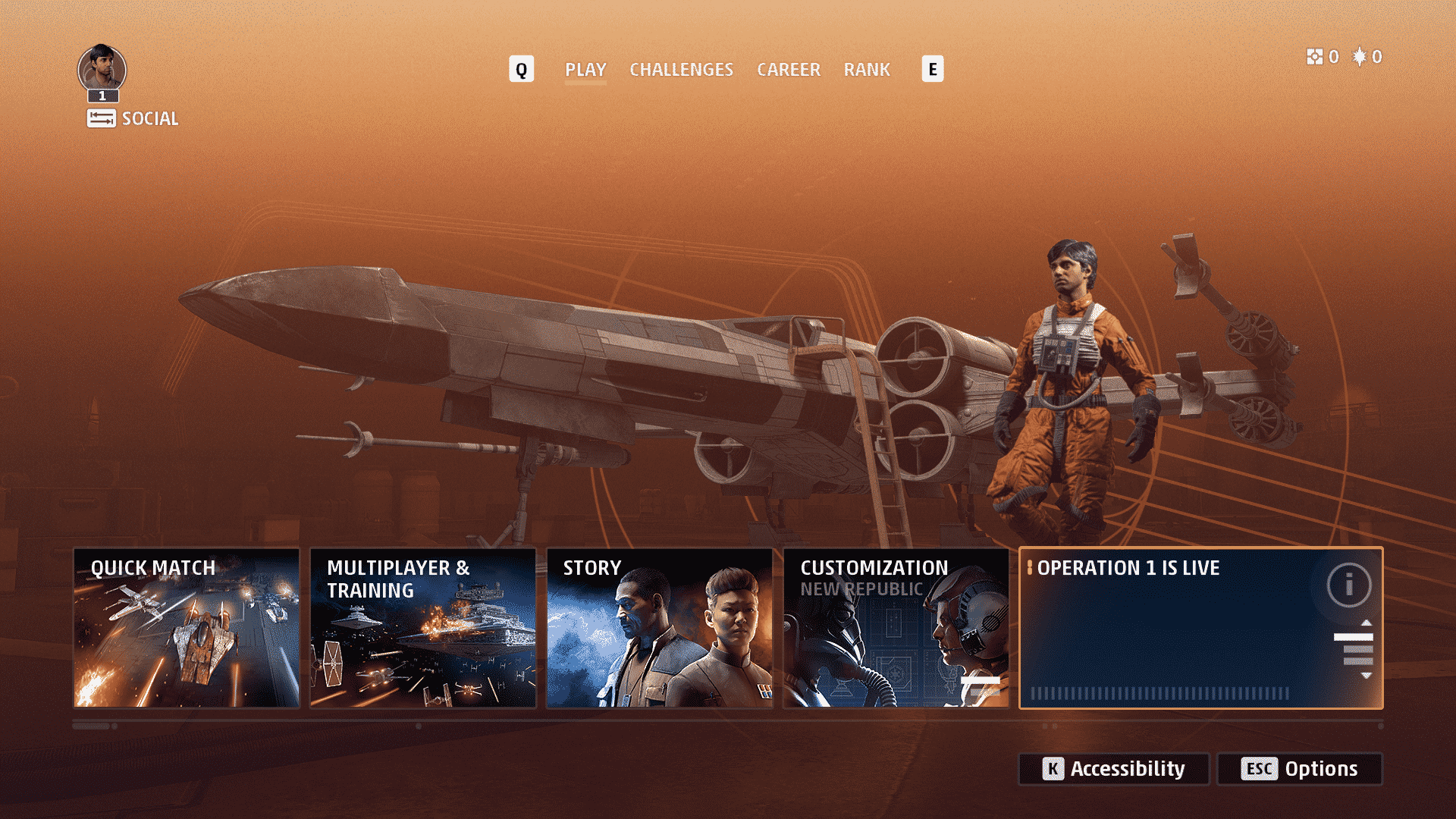 - Advertisement -
The game's home screen clearly gives you the idea of the modes and variations that it offers to you. The Quick Match is more like a free play option where you can roam freely with your starship and practice your shooting by renting some enemy ships and do whatever you like to.
It is great option to practice the game and get used to flying the ship in space and overall the gameplay was very smooth and the graphics was great as well.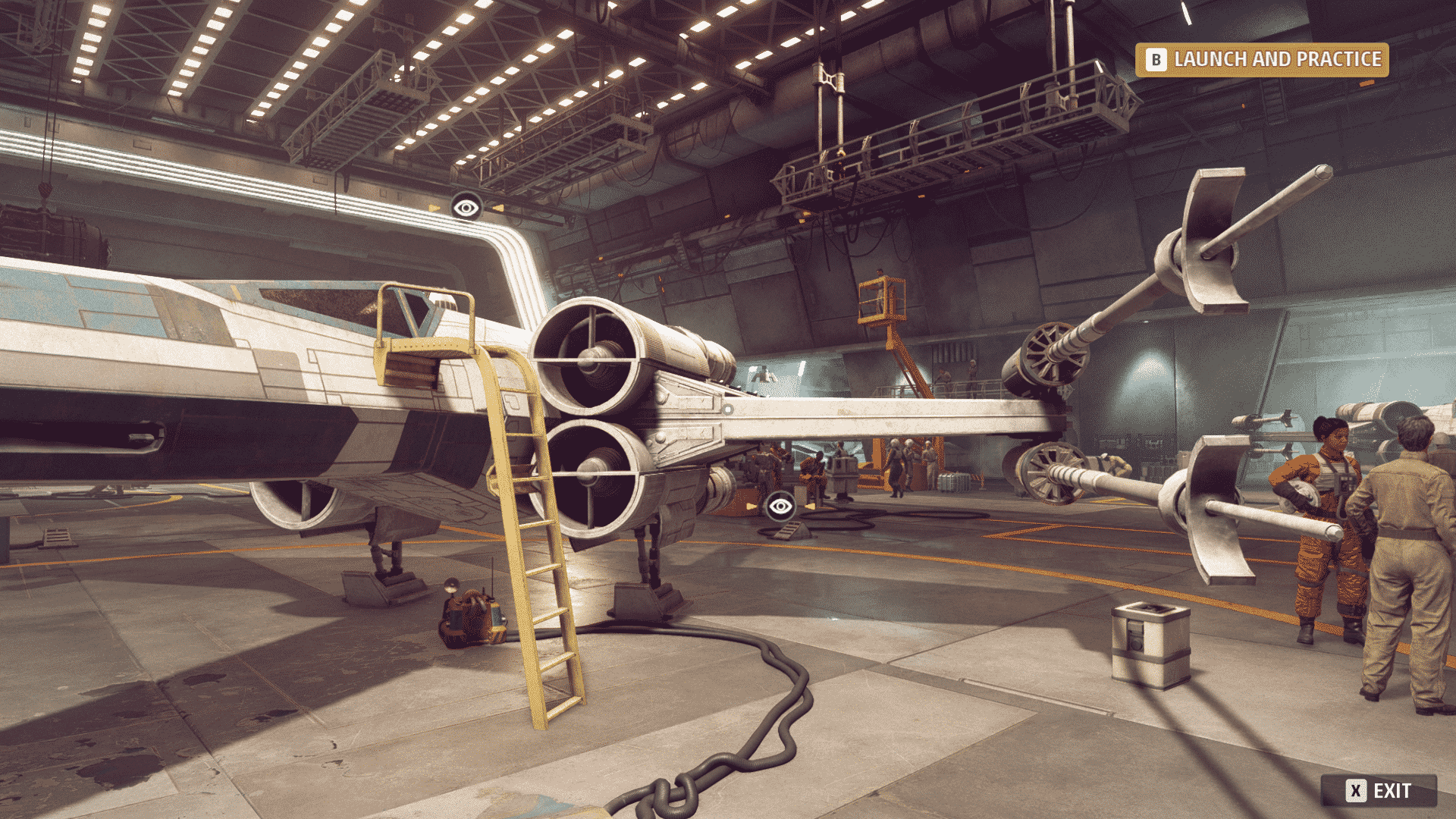 There are four starships for the New Republic: Fighter, Support, Bomber, and Interceptor, while there are six maps for the Star Wars: Squadrons.
You can easily customize your starship – apply various skins, customize your flying, deck upgrades your starship, and a lot more. Also you will be able to customize your pilot with various gears.
One of the biggest multiplayer advantages is the full cross-platform play, so be it Xbox One or PC or PS4, everyone can play together, so you won't be lacking friends to play together. The multiplayer mode was quite easy if you get used to flying spaceships, and the experience can be even more enthralling on VR.
In the multiplayer mode your main objective is to destroy your opponent fleet and if you play Fleet Battles, having destroyed those you can actually go for destroy Capital Ships.
This is even more engaging as you can destroy huge spaceships, and in the process, you can change your starship and finally destroy the Enemy Flagship. Overall, it was a delightful experience, and the game was smooth as well.
Then there's the story mode and the Star Wars: Squadrons have a good story to play whether you are on the New Republic's side or on the Empire's. You will have various missions to play and discover the space and destroy enemies, scout spaceships, and a lot more. The graphics of the story mode looks more detailed and the overall experience is great as well.
As a $40 game, Electronic Arts have put a lot of effort into making the game smooth and enjoyable. The multiplayer is a mixed bag as its very predictive, but as it's simple, you can play it easily with your friends and mates. Well, if you are a Star Wars fan and want a great game that lets you enjoy your flying journey, then this is a great one.
Do check out:
😎TechnoSports-stay UPDATED😎