Lionel Messi had sent shockwaves among all the football fans when he sent a burofax to the Barcelona board wanting to terminate his contract and leave the club for free.
Club president Josep Maria Bartomeu wasn't ready to let the Argentine leave at any cost. He wouldn't accept any transfer fee other than his 700 million release clause. Messi chose to remain at the club for at least this season rather than dragging Barcelona to the court.
The Blaugranas played their first LaLiga match in the weekend beating Villarreal by 4-0. Ansu Fati scored two quick goals in the early minutes before earning a penalty, which Lionel Messi successfully converted. The last goal of the match was an own goal by a Villarreal defender.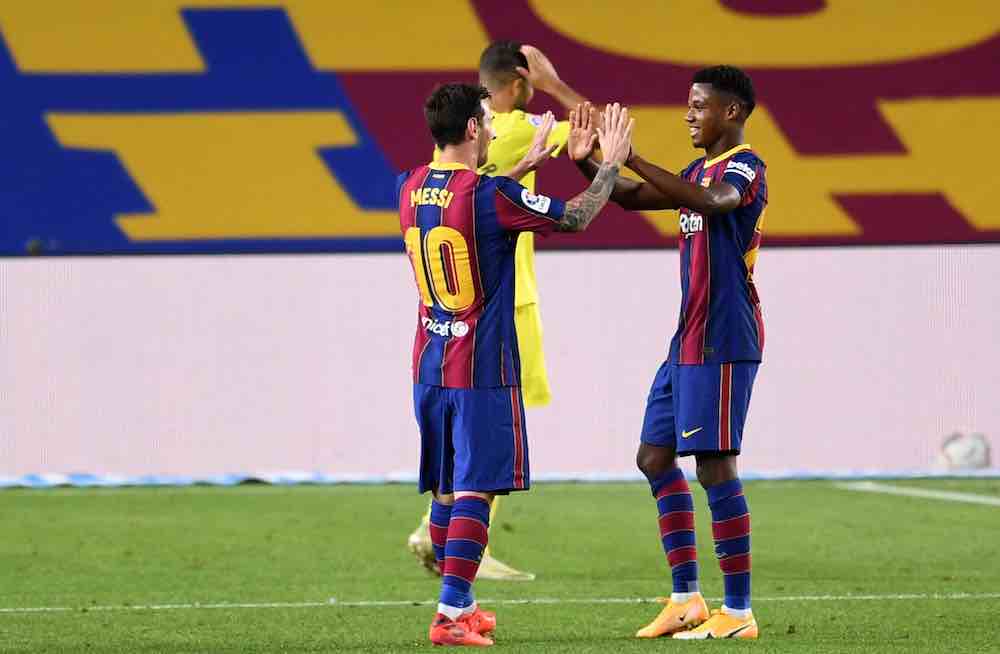 Lionel Messi has now broken the silence and has urged everyone to unite for Barcelona.
Messi said in an interview with Sport: "After so many disagreements, I would like to bring an end to everything. We all have to be united and assume that the best is yet to come."
"I take responsibility for my errors and if they existed, it was only to make FC Barcelona better and stronger."
"Uniting passion with excitement and motivation will be the only way to achieve our objectives, always united and rowing in the same direction."
"I wanted to send a message to all the socios and fans that follow us. If at any moment, any of them were annoyed by something that I said or did, let there be no doubts that anything I did was always with the club's best interests in mind."
It seems Lionel Messi wants to push all the off-field matters behind the back of his head and focus on this new season. He would definitely like to add some more silverware in his trophy cabinet this season.
Do check out: