AMD's upcoming Radeon RX 6000 series GPUs will mark its first next-gen discrete graphics cards for desktops and people are actually excited to see how the Red team goes head-to-head against NVIDIA's new RTX 30-series GPUs.
Dubbed as Big Navi, the flagship Radeon RX 6900 series has already been pictured and revealed by AMD itself. On the other hand, there will be other GPUs as well including the rumored Radeon RX 6800 or the Radeon RX 6700 series of GPUs.
Now brought to our attention by Videocardz, the specs of both Navi 21 and Navi 22 GPUs were almost confirmed through ROCm 3.8 software update. The data spotted has been pieced together by a Redditor stblr and the same user now has spotted an update featuring the Navi 23 GPUs.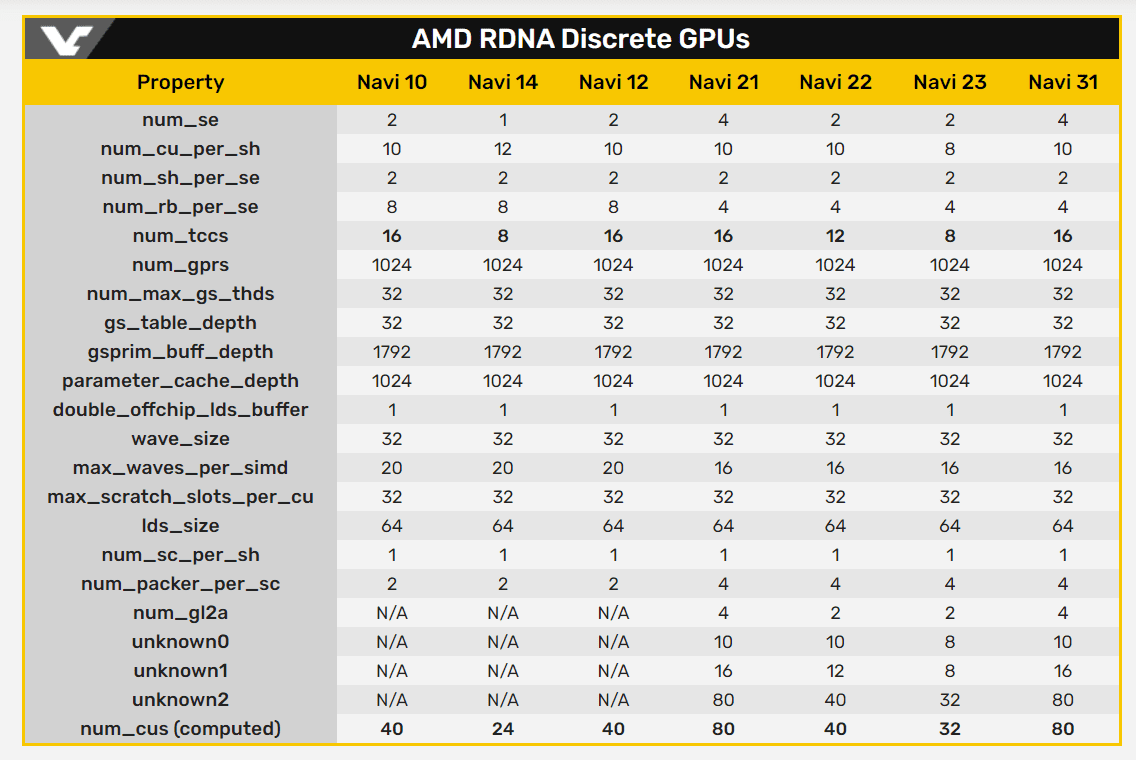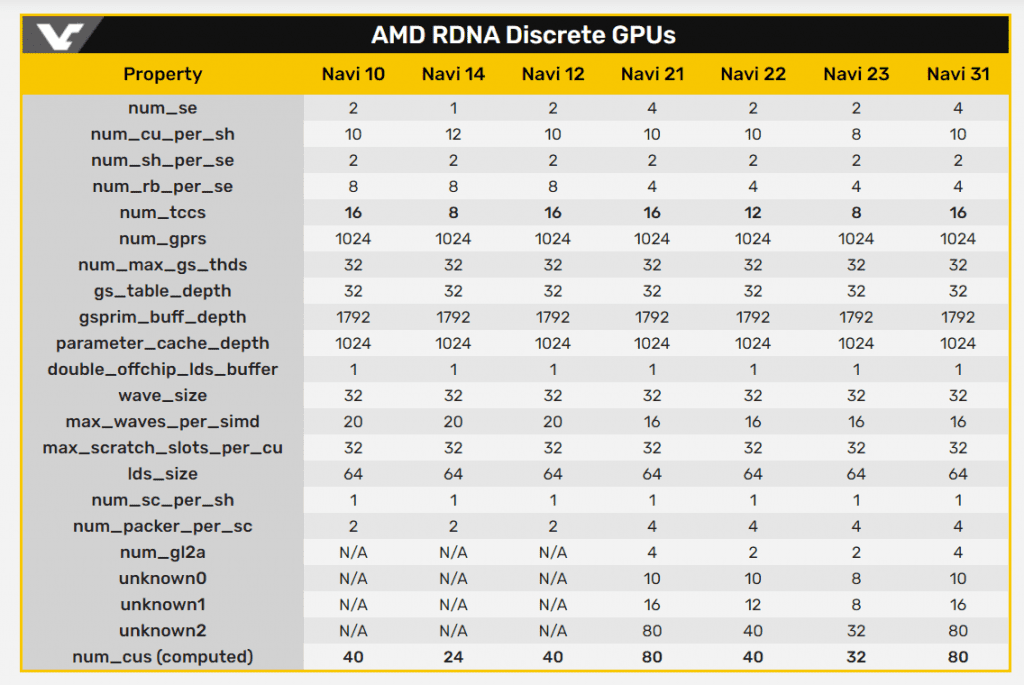 The Big Navi GPU would be featuring up to 80 Compute Units, so this accounts to 5120 Stream Processors if each CU has 64 cores. This Big Navi GPU has been listed in macOS11 and has a boost clock speed of 2050 MHz with Navi 21A variant while up to 2200 MHz with Navi 21B variant. The Navi 21B would have a massive shader performance of 22.5 TFLOPs.
The will be AMD's next mid-range GPU in the wide RX 6000 series lineup and will feature 40 CUs. The GPU will obviously be based upon RDNA 2 architecture and will be naming as RX 6700 series most likely. The GPU has been spotted with a high maximum GPU clock of 2500 MHz.


AMD's upcoming entry-level GPU will be called the Navi 23 and will be listed in the firmware as well. As per the data collected by the Reddit stblr, we can thus conclude the fact that the entry-level AMD GPU will feature 32 CUs accounting for up to 2048 Stream Processors while the frequency remains unknown.
Interestingly, there's the mention of RDNA 3 based GPUs as well along with the firmware update. Also, the GPU features the same CU count as the Navi 21 flagship which means that the Navi 31 GPU would also be featuring 5120 Stream Processors. The Navi 31 is a bit unclear and it won't be good to guess do early but it might be AMD's next RX 7000 series of GPUs.
Do check out:
😎TechnoSports-stay UPDATED😎