- Advertisement -
A few years ago we saw a new brand rise with its unbeatable smartphone but after that one launch that company went missing and that company was none other than Xiaomi's new subsidiary Poco which initially launched as a Xiaomi sub-brand but fast forward to 2020 Poco declares themselves as an independent brand and make a comeback but with some of the most unoriginal smartphones we have ever seen from a relatively young brand and then this month Poco launched X3 one of its most exciting smartphones after the F1.
Till Poco X3 one of the main problems of Poco was that it kept launching rebranded Xiaomi smartphones to be particular Redmi smartphones even Poco's flagship Poco F2 Pro was a rebranded Redmi K30 Pro and all of their budget offerings were rebranded Redmi Note series smartphones but it changed with X3 which came with is quite distinguishable from its Redmi counterparts and can be badged as a Poco original.
Poco X3 debuted earlier this month in the European markets and yesterday it introduced the X3 in India for a starting price of INR 16,999 for the base variant with 64GB of internal storage while you can get 128GB of storage for INR 18,499 while you can have 256GB of storage and 8GB of RAM at INR 19,999.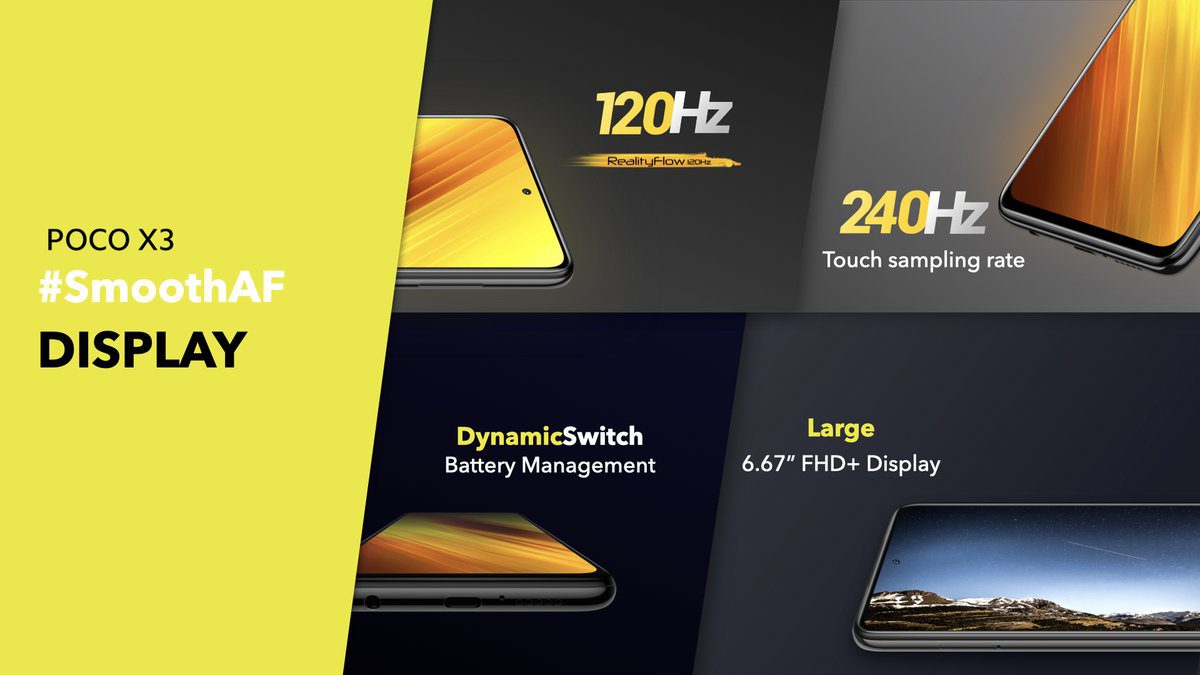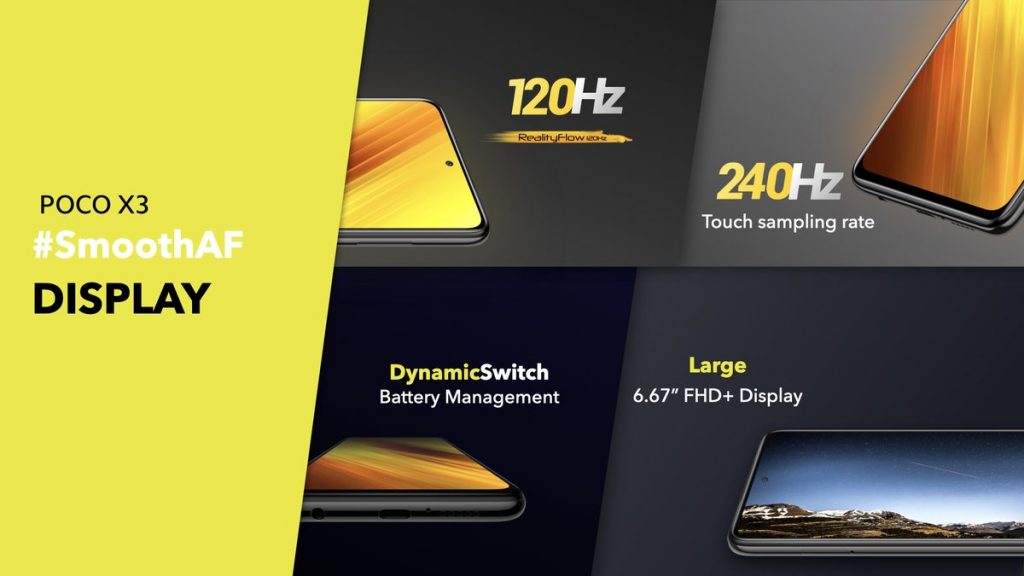 - Advertisement -
Apart from being an impressive Poco smartphone, the X3 is one of the most impressive mid-range smartphones available in the market currently. It packs powerful hardware that you'd expect from a Poco smartphone with a clutter-free MIUI which makes it a steal deal.
For starters, it has a high refresh rate display which is not just high its higher, 120Hz to be precise but it isn't an AMOLED panel but still, HDR 10 certification and 240Hz of sampling rate make this display one of the best out there for its price.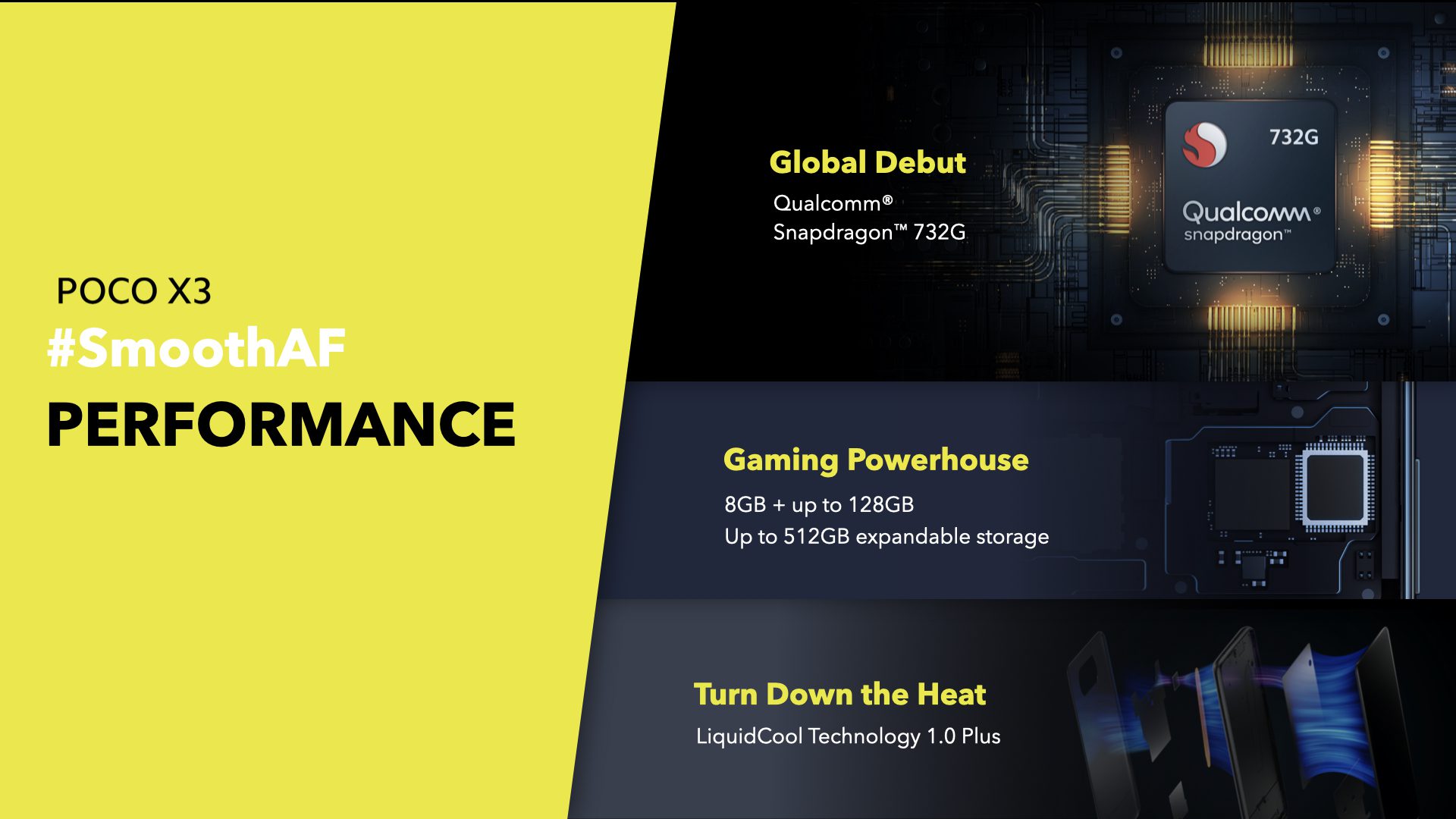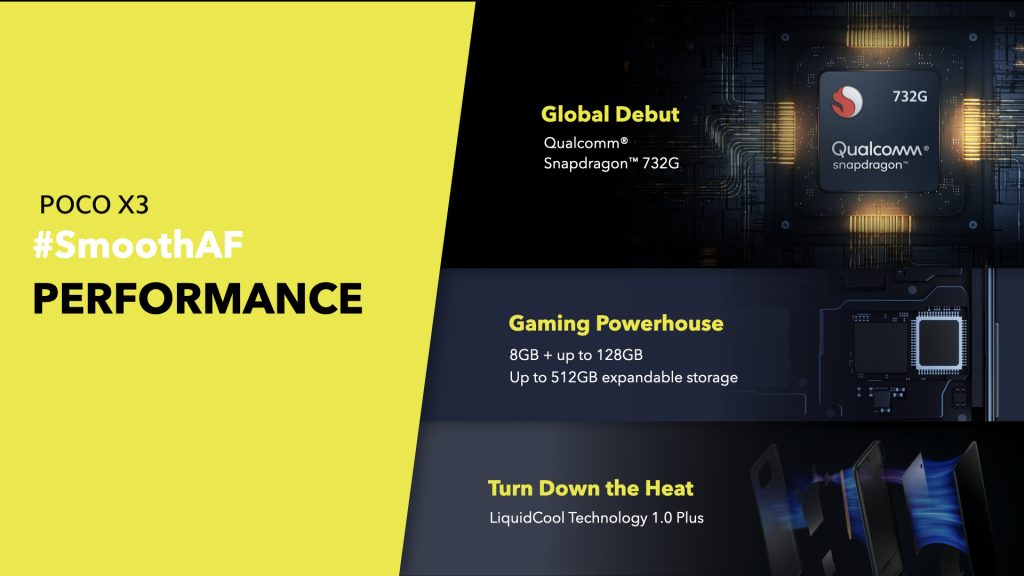 Under the hood, Poco X3 is powered by Snapdragon's latest 732G brings coupled with up to 8GB of RAM and a maximum of 256GB of storage. According to Qualcomm, the Snapdragon 732G brings over 15 percent more processing power than the last year's 730G which is powering Google's latest Pixel 4a.
- Advertisement -
If you look out in the market these specs are being found in a smartphone which is selling for somewhere around INR 20,000 to INR 30,000 but Poco brings this hardware for at least the half of it which is just mind-boggling because at X3's price other brands are still offering Snapdragon 600 chipset of the good old Snapdragon 730G.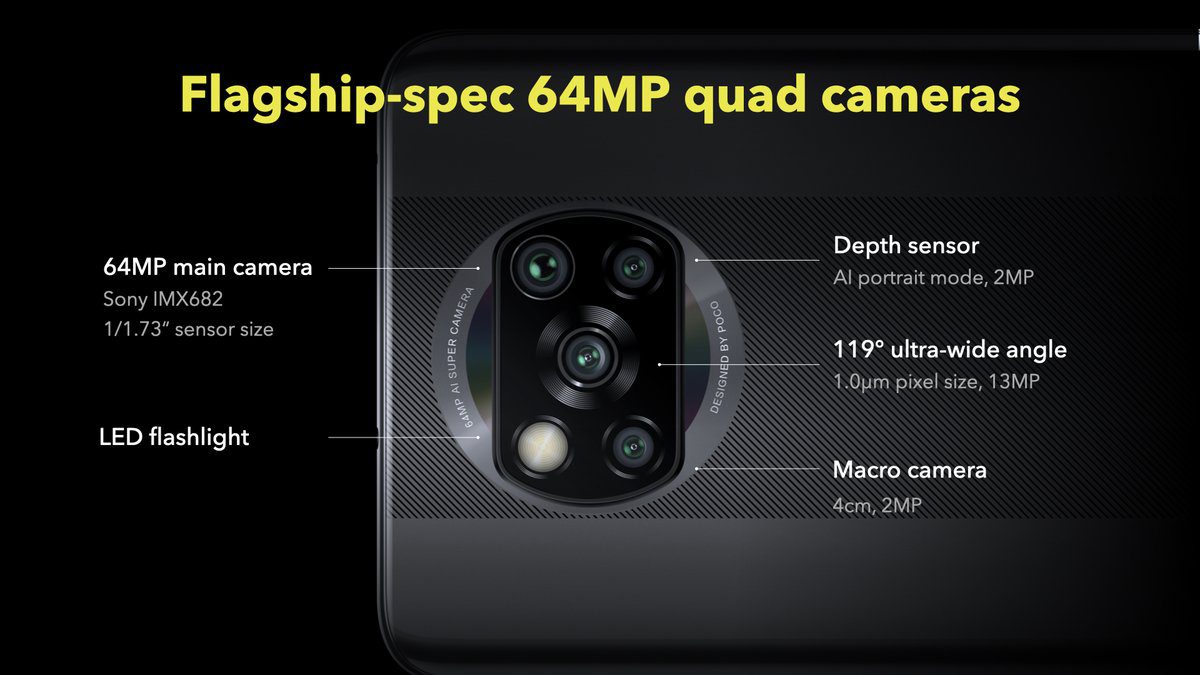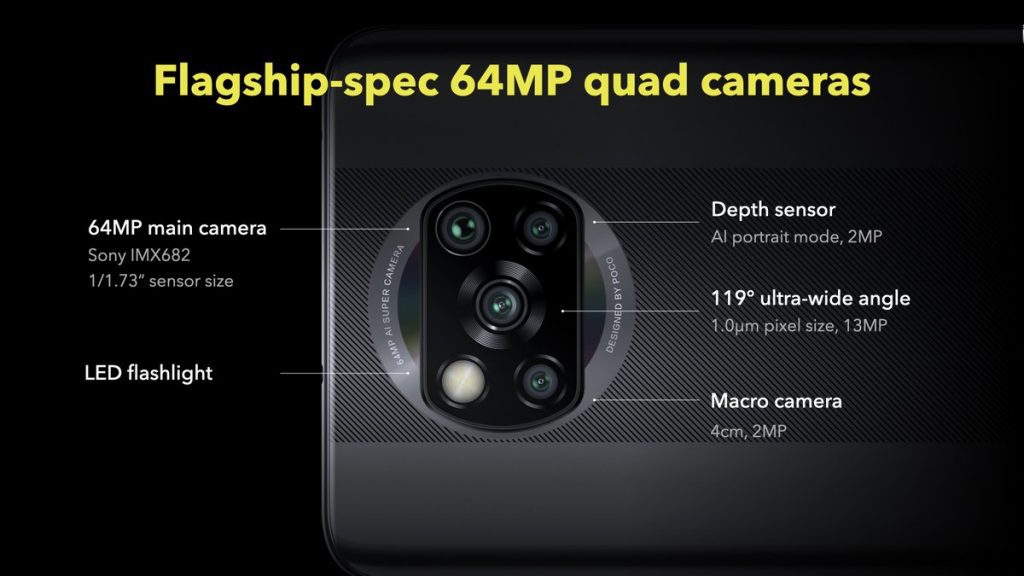 Well just like any other midrange Poco X3 also features a quad camera setup on the back with a 64-megapixel Sony IMX682 main sensor, a 13-megapixel ultra-wide-angle camera with f/2.2 aperture, and two 2-megapixel sensors functioning as a depth sensor and macro lens. Sony's IMX682 sensor is a proven camera sensor so if you're out there looking for a great camera phone with powerful internals then Poco X3 is for you.
Another noticeable feature of Poco X3 is its battery and the Indian variant has received a special treatment here as opposed to 5160mAH battery in the international variant Indian variant has a humongous 6000mAH battery which can be charged at 33W using the stock charger provided in the box.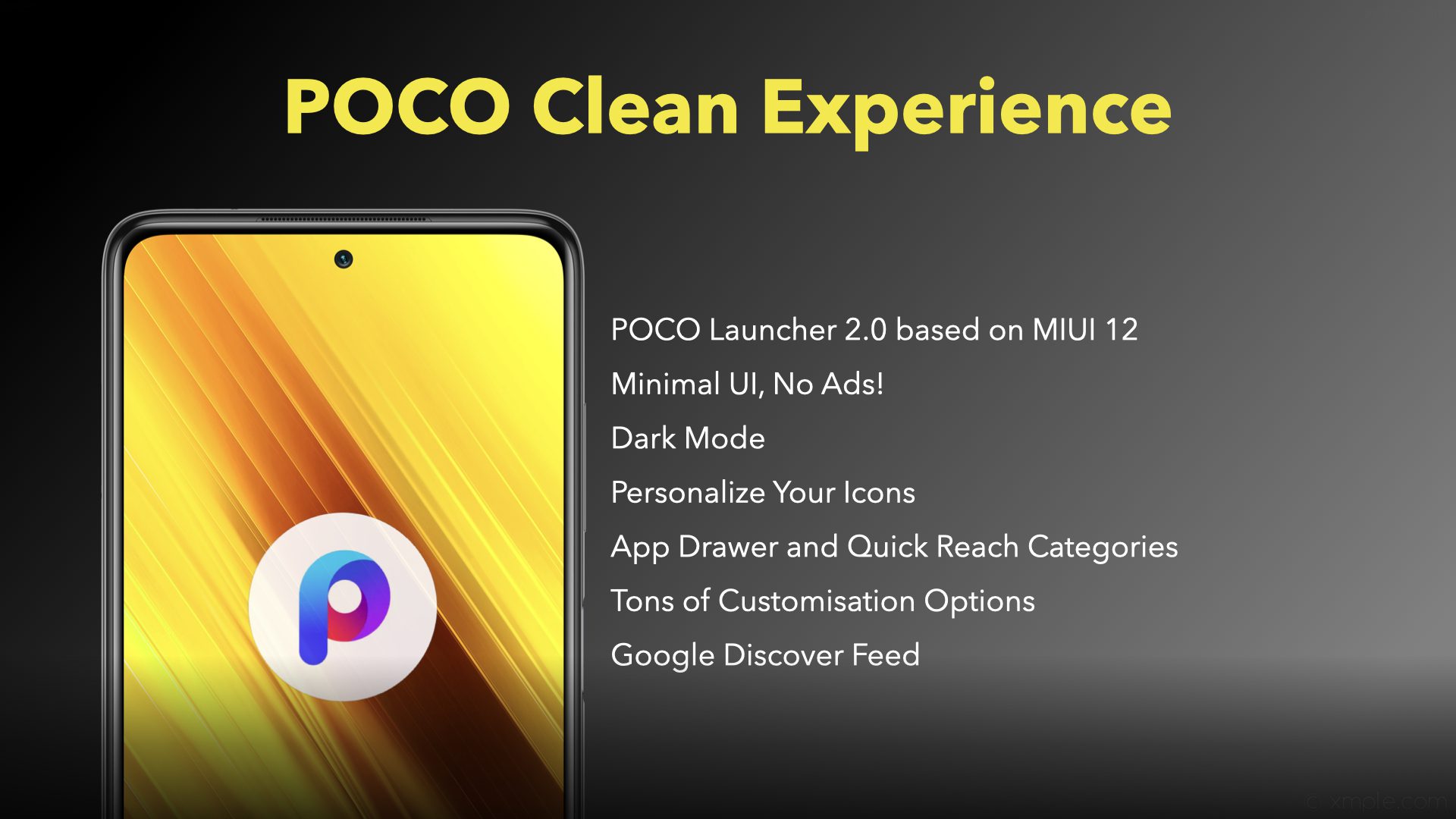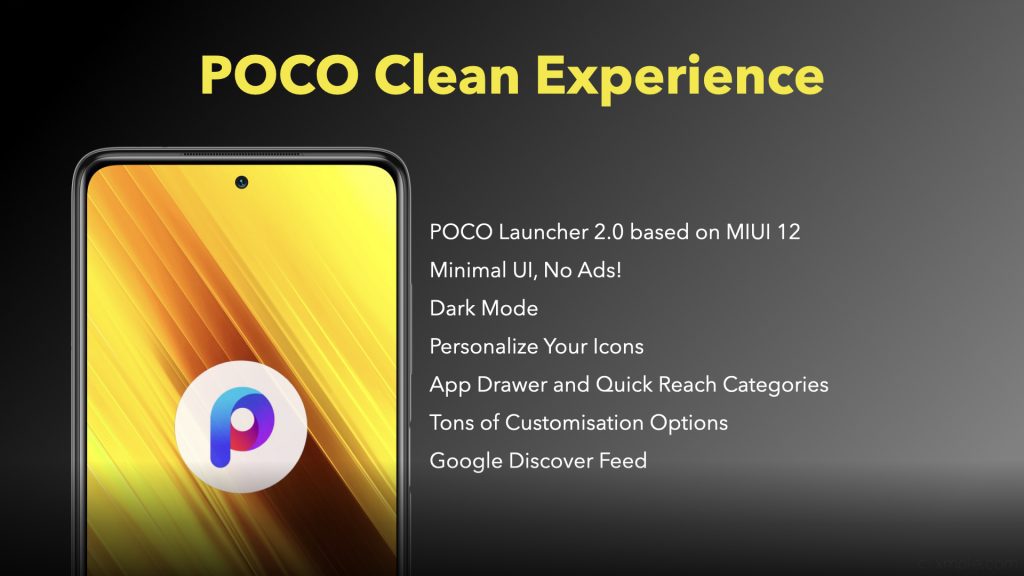 - Advertisement -
Another plus point of Poco X3 is PocoLauncher 2.0 which is based on Xiaomi's MIUI 12 that is highly customizable and is considered one of the best third party android skin out there but the main problem with MIUI is bloatware and not so good advertisements which pop everywhere in the UI and it's quite frustrating but Poco's version of MIUI is ad-free and Poco has promised it to keep ad-free forever so if you were planning to buy a Redmi smartphone then I'd suggest you go for the Poco X3 as you won't have to encounter those ads anymore.
These all features set Poco X3 aside from the competition but its aggressive pricing kills the competition since the other smartphones in this range like Realme 7 Pro, Narzo 20 Pro, and Moto Fusion+ slides under the radar because of the specifications of the Poco X3 and its quite refreshing to see Poco do something original.
So if you're out in the market for a dependable smartphone, then you should go for the Poco X3 without any doubts.
- Advertisement -