It was recently announced that Ansu Fati would be a part of the first-team setup at Barcelona, and a recent contract renewal has seen him secured with a buyout clause of 400 million euros.
A breakthrough prospect in the 2019/20 season, Ansu Fati definitely made headlines for the right reasons. He made his debut in the 5-2 win over Real Betis and then weeks later, scored his first goal for the club against Osasuna. The expectation is that following last season, Ansu Fati will look to play a much more central role in Ronald Koeman's team.
What makes Ansu Fati so special?
Well for starters, the youngster has incredible pace with close control on the ball. In most games, he has looked to stick mostly on the left side of the pitch. Dribbling past defenders is a common trait of his, once going past brilliantly against Dani Carvajal in a game against Real Madrid.
Another special skill of Fati is to understand the passing between midfielders, before adjusting his own game to make the runs behind the offside trap of the opposition defence. The fact that he is able to contribute defensively is a credit to the winger, a position generally not expected to do much of the dirty work when on the counter.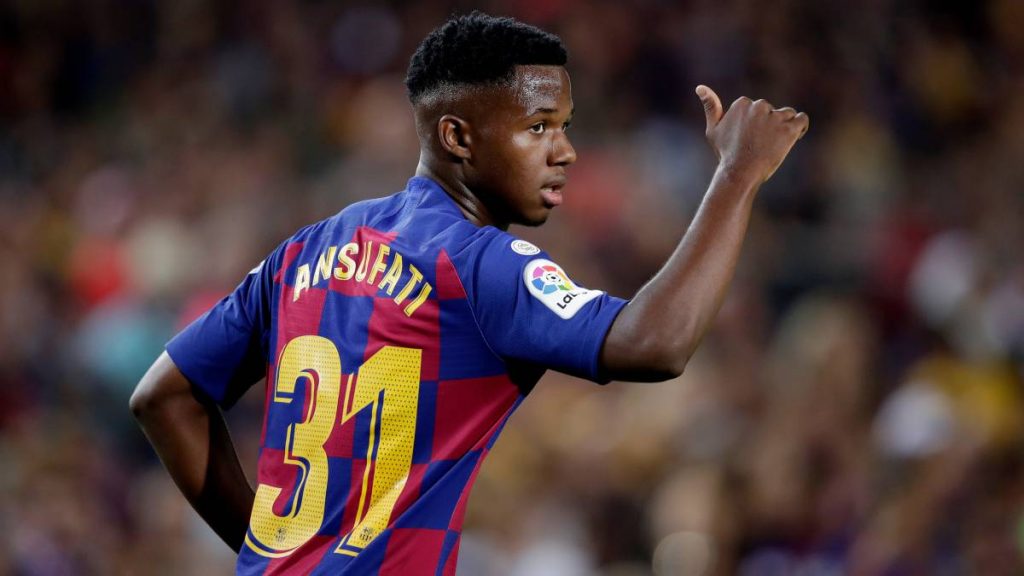 The knock-on effects of Suarez moving to Atletico Madrid means that Griezmann moves to the centre forward role. That opens up more opportunities for Ansu Fati on the left-wing, competing alongside Ousmane Dembele. And given the unfortunate injury record that the French winger holds, it would seem like Ansu Fati would play a much more prominent role rather than just making up the squad numbers and providing backup
We can well remember the last time a similar attacking jewel came out of La Masia. And if a certain Argentine was able to do well in the sport, one can trust Fati to do wonderful things for both club and country.
Do check out: