- Advertisement -
Xiaomi's ambitions for folding phone is nothing new as the company has already revealed its double folding phone back in 2019 and now a patent suggests that Xiaomi is working on a foldable that can be folded in a Z shape.
According to a report from LetsGoDigital, Xiaomi has filed a patent with World Intellectual Property Office(WIPO) which got approved last week and it consists of 16 sketches of the device.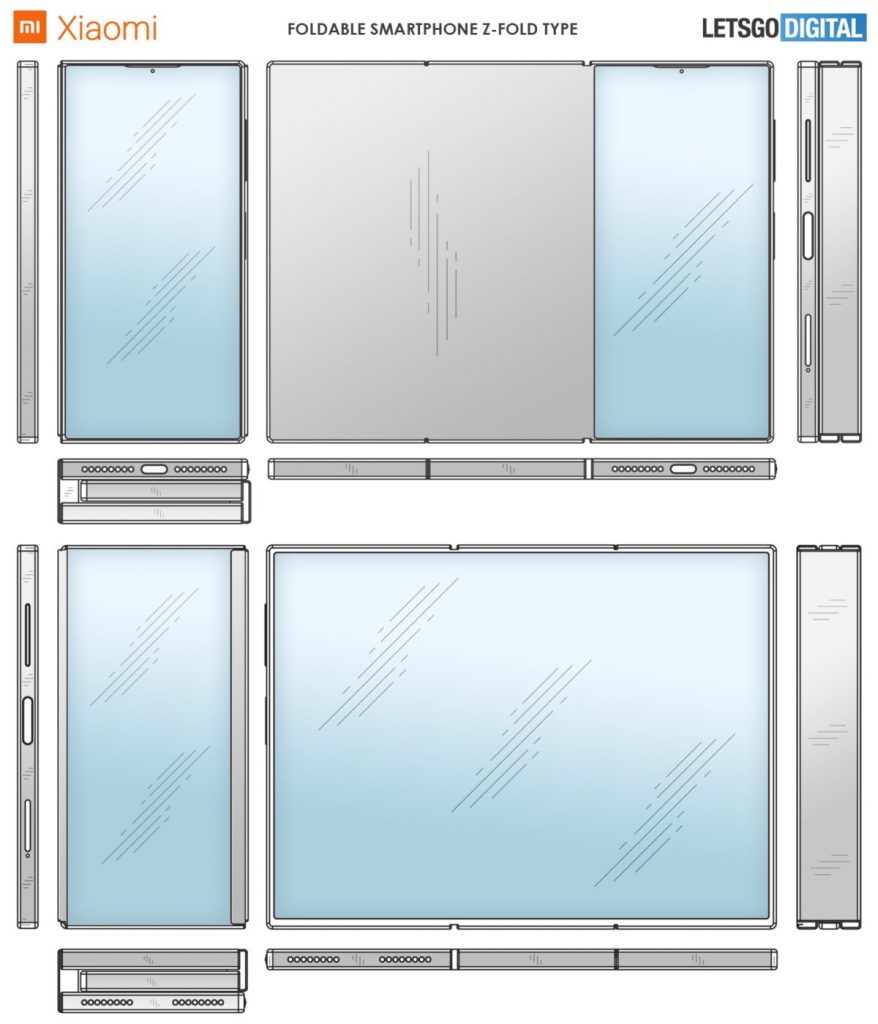 - Advertisement -
After a look at the images, the Xiaomi foldable just look like another typical smartphone when its folded and the display has a punch hole for the selfie camera but the smartphone gets more interesting when unfolded.
As when it gets unfolded the bigger display gets revealed which has a two hinge mechanism which means there are three displays tucked together using a hinge and the first is on the opposite of the external display and the other two are the extension of the first display that folds inwards and the selfie shooter has to be used as the main sensor when the device is unfolded.
- Advertisement -
The secondary display houses most of the components including a SIM card and volume rocker and a large button for unfolding on the right side and a USB Type C port in the bottom and has a speaker grill on top and bottom.
One of the most unconvincing parts about this design is that it's not slim by any chance and you won't be getting a larger sensor as the main camera since both the front and rear camera are in the punch hole cutout in the external display.
Well, a patent doesn't mean that the Xiaomi will be making this smartphone and chances are that Xiaomi is just toying around with the foldable till they find a good enough solution because last year Xiaomi showcased a double-folding smartphone which never made it to the market and we have seen patients from Samsung and Samsung had no intention of making it as a final product so you might not see a Z folding smartphone from Xiaomi or you might.
Do check out: