Day 3 of the IPL 2020 featured an interesting match as the ever so balanced Sunrisers Hyderabad took on the unpredictable Royal Challengers Bangalore.
Stepping in as the heavy favourites, unfortunately, the Sunrisers couldn't have a bad start to their campaign. Not only did they lose a match which they once thought was a piece of cake. They also lost their prime all-rounder and one of the best overseas players, Mitchell Marsh.
Marsh looked in decent form in his recent international series against England. He was expected to do the same for SRH as well who are known for their heavy top order. Marsh came to bowl an over. however, slipped in his follow-through after just bowling his second delivery.
After bowling two more balls, a limping Marsh had to discontinue his over and move back to the pavilion. He also came to bat at number 10, however, was still limping. It was later reported that the Australian may be out of the entire IPL.
"It seems a serious injury. I am not sure if he is able to compete in any of the matches," a team source told.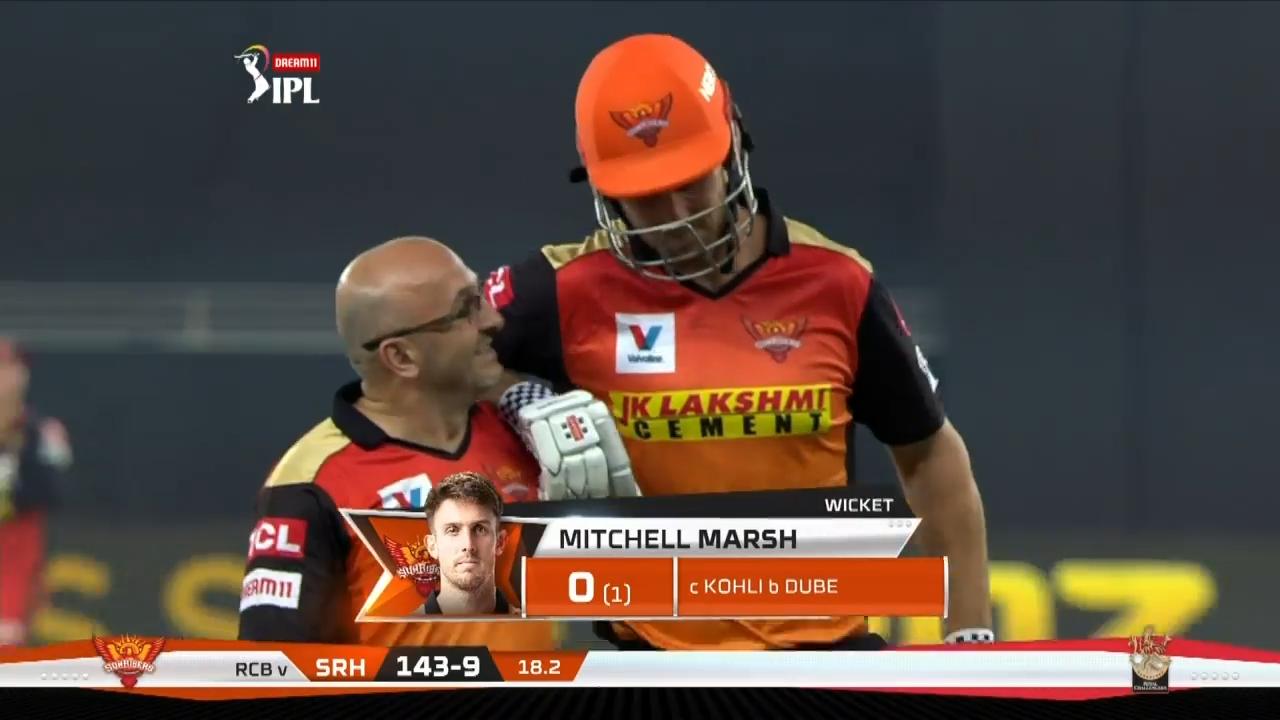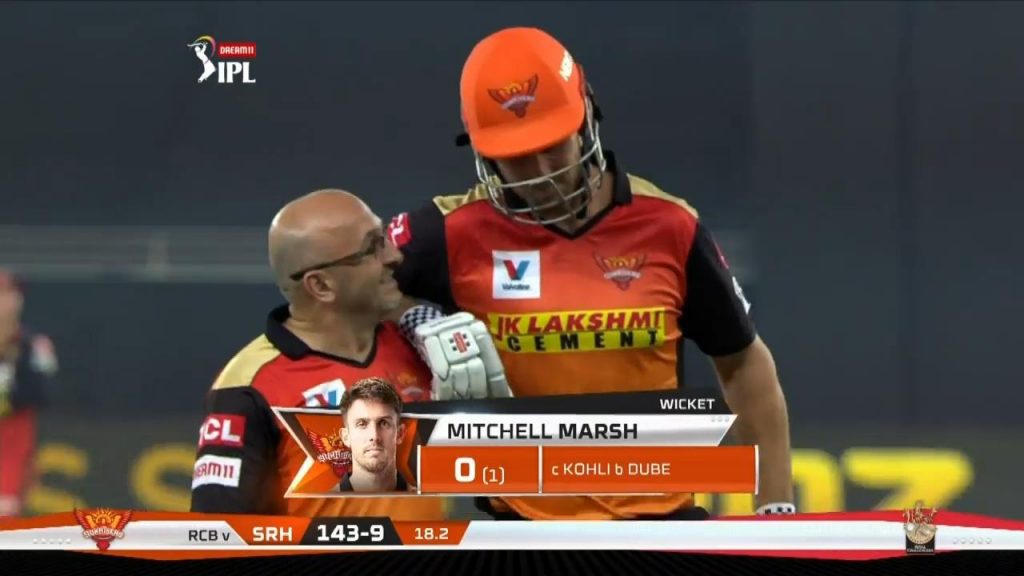 Replacement for Mitchell Marsh?
It will be a huge loss for SRH. It has been reported that the team is looking to call another Australian seam-bowling all-rounder, Dan Christian. The 37-year-old Christian is a T20 specialist with a lot of experience. He has an IPL experience of 40 matches and is a staple in major T20 leagues like Big Bash.
"It doesn't look great. A lot of courage from him to walk out there and try his best, but it was unfortunate tonight", Warner told.
"Obviously, what you saw out there, it was quite painful, he can't put any weight on it."
They also have access to the current number 1 ranked T20 all-rounder, former Afghanistan captain Mohammed Nabi. Even though he's a spin bowling option, SRH can use him and Vijay Shankar can get some overs of pace in.
Do check out-