It was quite the winning start for new recruit Thiago Alcantara, as Liverpool took advantage of 10-men Chelsea to secure a 2-0 victory. The first half was evenly matched as Chelsea had 2 shots on target courtesy of Timo Werner. But despite creating the momentum on counters, Chelsea just could not get out of Liverpool's gegenpress trap.
Kai Havertz was resigned on the right flank and though he created a few chances, he would have liked to be involved more centrally at CAM. However, the match took a turn for the worse for the Blues.
In the 43rd minute just as the half was about to close, Liverpool captain Henderson played a brilliant through ball to Sadio Mane, who was hastily brought down by last man Andreas Christensen. Having given a yellow card first, referee Paul Tierney saw the VAR monitor and decided Christensen had denied a clear goal-scoring opportunity. The red card was almost instantly out.
It was then the turn of recently bought Thiago to make his Liverpool debut. Replacing Henderson, he came on and almost instantly displayed his charisma that he so abundantly has.
Pulling the strings in midfield, his impact was so good that in the 50th minute he played a string of passes with Salah, who passed it to Firmino and crossed for Mane and the Senegalese forward headed it in.
Shortly in the 54th minute, another goal came for Mane when a piece of calamitous goalkeeping from Kepa saw the winger charge forward and snatch it from him, before tapping the ball into the net. And just like that, it was game over for Chelsea at their home stadium.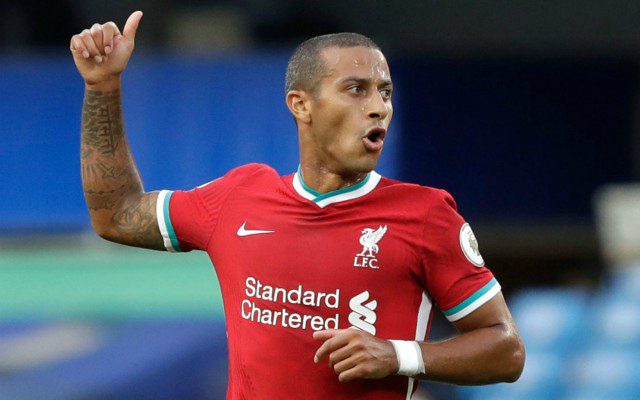 But just as well as he was going for the first 20 minutes, Thiago handed Chelsea a way back into the game. Werner dribbled past two defenders to come into the box when Thiago simply barged into the striker. Without a doubt, Tierney pointed to the spot.
However, Chelsea did not take their chance and Alisson saved the penalty. Jorginho put it right into the keeper's right side with a poor shot. But despite the foul, Klopp was happy with Thiago's debut. He was quoted as saying, "I liked his game a lot. Defensively it was tricky for him, but offensively, with the ball, that's him, he wants to pass the ball."
Do check out: