In what has been one of the most heavily rumoured transfers of the summer, Thiago Alcantara has finally proved those rumours to be true. The Spanish midfielder was revealed as a Liverpool player by the Premier League champions on Friday. 
The La Masia graduate started out his career in Barcelona but then moved to Bavaria in 2013. After winning every single title there was to win with Bayern, Thiago needed a change of pace which brought him to Merseyside in England. 
As confirmed by the club, Thiago will don the number 6 shirt for the 20/21 season. The number formerly belonged to Dejan Lovren, who left the club at the end of last season.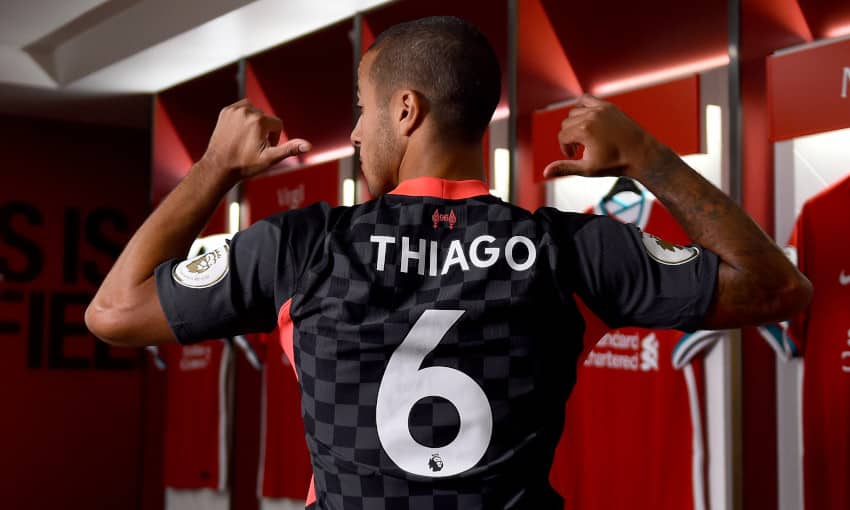 So, how will Liverpool's newest recruit help them defend their title this season? Let's have an in-depth look at how Klopp might integrate his newest signing into the team.
Thiago's strengths and weaknesses
Thiago is a playmaker. His natural game is based off creating chances, playing passes to the attackers that nobody sees. In addition, he is the metronome of the team, the player that dictates the pace and the flow of the game.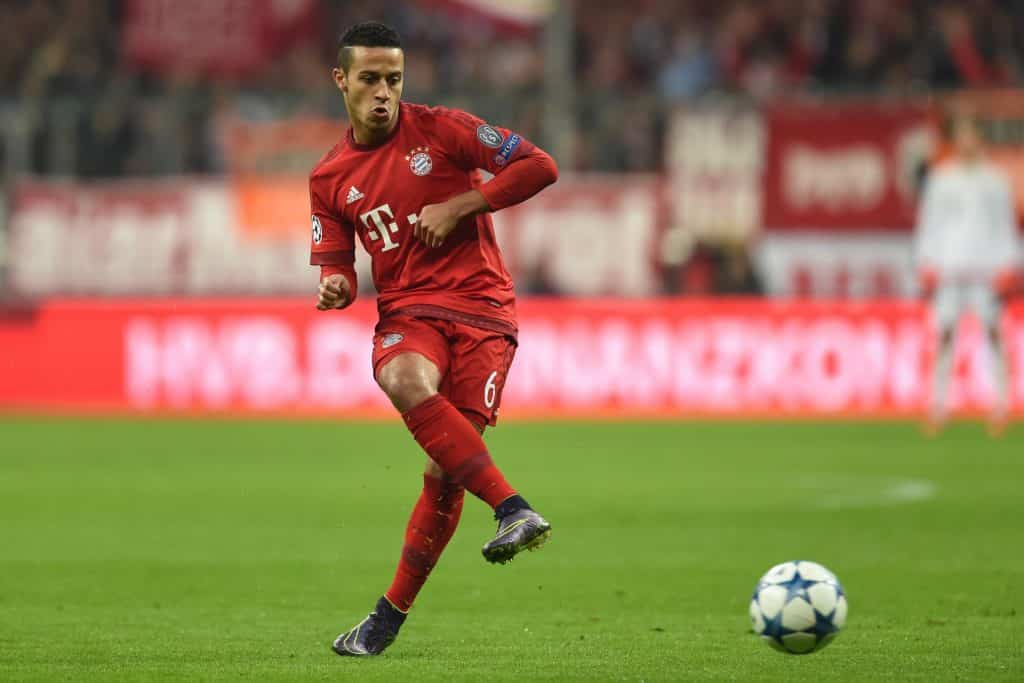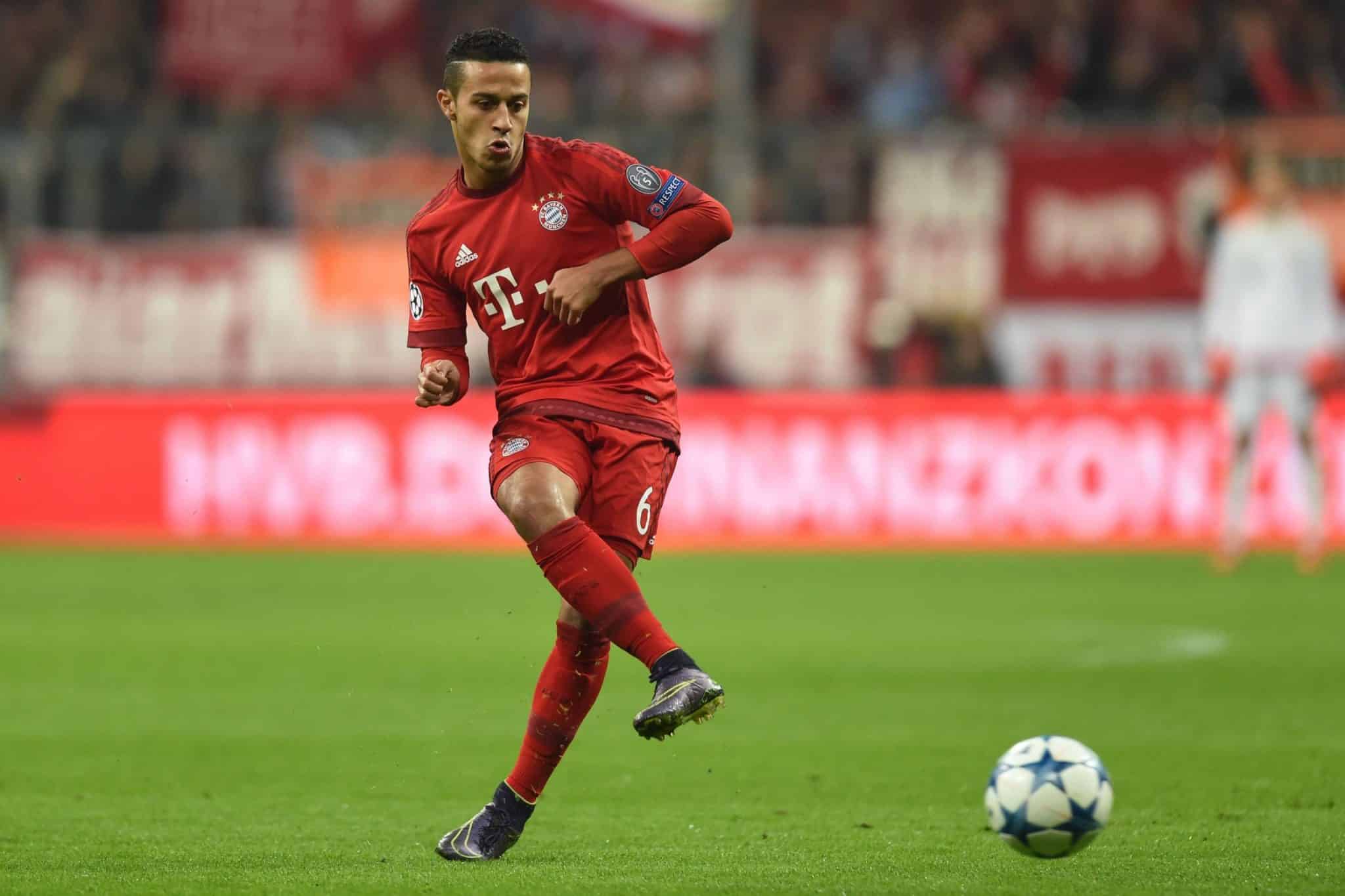 While he does not offer the physicality and the defensive cover that Fabinho and Henderson offer, he can create chances in plenty. And that is exactly what will be expected out of him.
The player who is expected to give way for the Spaniard is Gini Wijnaldum. The Dutch international has been linked with a move to Barcelona all summer, and it looks even closer now that a world-beater like Thiago is among the ranks at Anfield.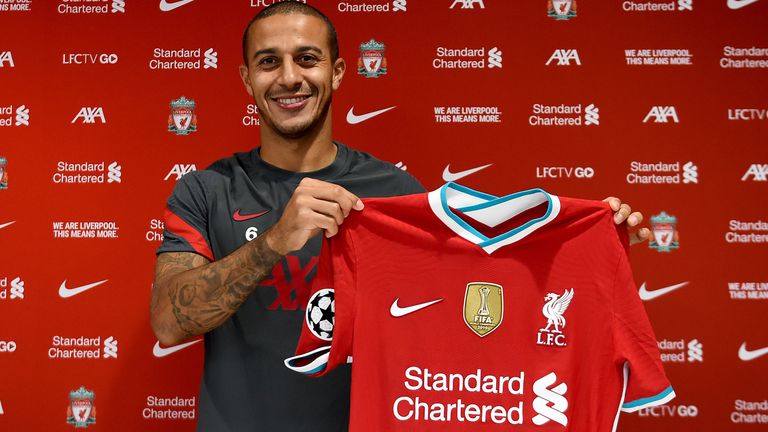 Since Liverpool don't have a designated number 10 for making chances aplenty, Thiago will take the creative burden off the shoulders off False-9 Bobby Firminho who drops in deep to put the ball forward.
An extremely skilled player on and off the ball, Thiago does everything Wijnaldum does and does it better. Expect Liverpool to be an even better side when the Spaniard finds his feet in England.
Do check out: