Huawei Watch fit is the most interesting smartwatch revealed this year. It has its own unique operating system and comes with several different colors.
Huawei describes its Watch fit as "the first Huawei sports smartwatch to feature a rounded rectangular watch face design".  We've got a 1.64-inch AMOLED display – touchscreen, working with its own OS. Watch fit is able to deliver a "10-day battery in typical scenarios".
Huawei's fast charging tech makes it possible to sustain the smartwatch for an entire day of typical use with just five minutes of charge.

The Watch fit's form-factor makes it look less like an Apple watch and more like a Nubia watch. The more generous AMOLED rectangular screen measures 1.64 inches across and weighs 34 grams.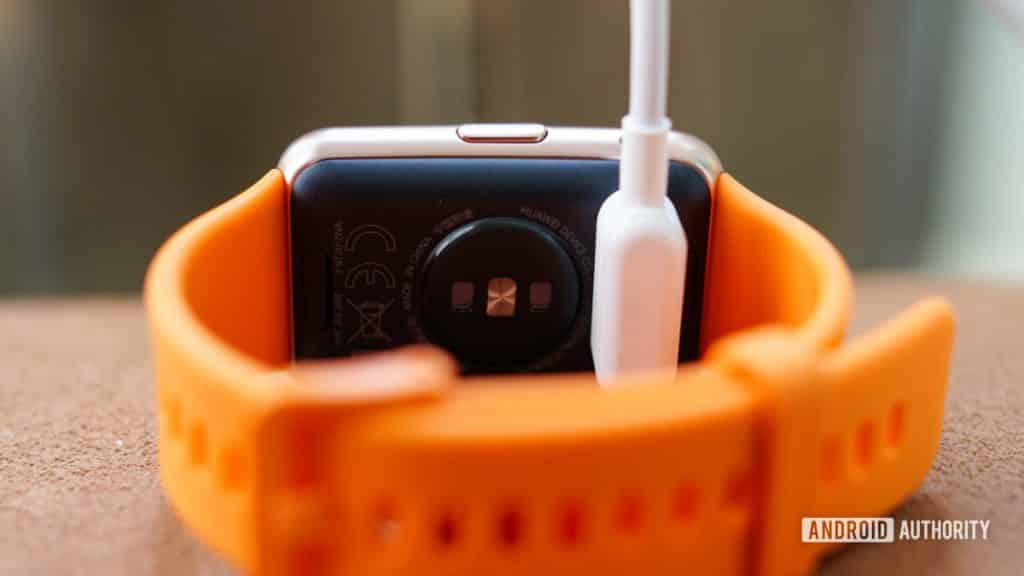 The screen has a 456×280-pixel resolution and measures 1.64-inch diagonally. And it weighs just 38g, making it around the same weight as a Fitbit Charge 4 fitness tracker.
Display
1.64-inch AMOLED touchscreen
Resolution
456×280, 326 ppi
Storage/CPU
4GB ROM, DK3.5+ST
Battery capacity
180mAh (10 days est.)
Pogo pin charger
Sensors and components
Accelerometer
Gyroscope
Heart rate sensor (PPG)
Ambient light sensor
Capacitive sensor
GPS+GLONASS
Bluetooth 5.0/BLE
Microphone
Water resistance
5 ATM
Compatibility
Android 4.4+ and iOS 9.0+
Dimensions and weight
46mm x 30mm x 10.7mm
34g (21g without strap)
Material
Body: Polymer
Strap: Silicone
Huawei Watch fit works with its own "Quick-workout Animations" system. This system includes 44 standard fitness routines and 12 animations to provide the wearer "a quick and easy way to work out at a moment's notice."
However, as of now, Huawei has not released much of the details regarding its new smartwatch. Details such as RAM, Chipset, storage are not exactly released. The OEM has confirmed that it will cost €129 during its release.
At this price range, there are many fitness trackers and smartwatches available in the market. one can always choose from wide range options that include Fitbit Charge 4 or Samsung Galaxy Fit 2. It will be interesting to see how the Huawei Watch fit actually performs in the market
Source: Huawei
Do check out: