The next-gen CPUs from AMD have been confirmed to launch on October 8 and now much expectedly the specs of it have been leaked to give us some insights about the performance these CPUs. Based on TSMC's 7nm+ EUV process, the Zen 3 architecture is said to be a much-improved one than Zen 2, which was already a revolutionary step from AMD.
The information that has been received by Wccftech is part of confidential AMD documents shared by CyberCatPunk. As we all know the AMD Vermeer Desktop CPUs or Ryzen 4000 based on Zen 3 microarchitecture will be known as the AMD Family 19h Model 21h B0. So, as per the document, these Vermeer CPUs will be designed to use in high-performance desktop platforms.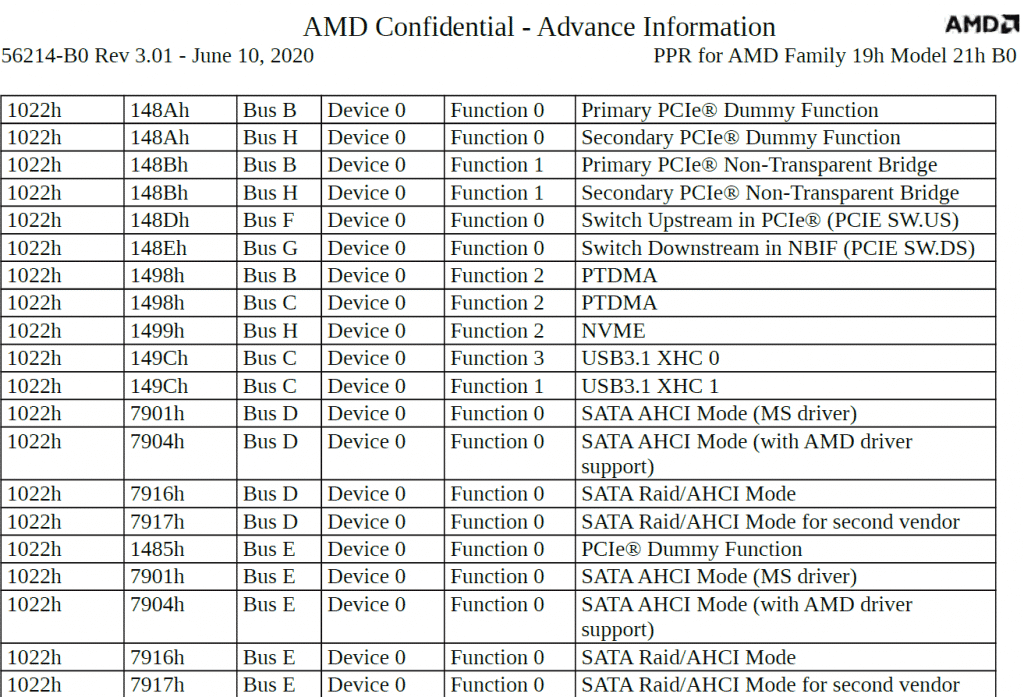 It will be featuring up to two CCD's (Core/Cache Complex Dies) along with a single IOD (I/O Die). Until last-gen, a single CCD comprised of two CCX's (Core Complexes), however, in the case of Zen 3 CCD, it will consist a single CCX that will feature up to 8 cores running either in a single-thread mode (1T) or a two-thread model (2T) for up to 16 threads per CCX.
A chip will have a maximum of two CCDs, so the core and thread count will be maxed out to 16 cores and 32 threads only, same as the existing flagship Ryzen 9 3950X desktop CPU. Each of these Zen 3 cores will feature 512 KB of L2 cache to make a total of 4 MB of L2 cache per CCD and apart from it, each of the CCD will also comprise up to 32 MB of shared L3 cache. All of these Zen 3 cores can share a larger amount of L3 cache.
AMD will be introducing a slightly improved scalable data fabric with Zen 3 cores with support up to 512 GB per DRAM channel or up to 1 TB of ECC DRAM. For the memory interface, these Ryzen 4000 Vermeer desktop CPUs will still have DDR4-3200 speeds. However, there will be 2 unified memory controllers on the CPU, and each of them will be supporting one DRAM channel for a total of 2 DIMMs per channel. You can check all of the leaked specs from Wccftech.

Also, as per rumors, the Zen 3 architecture will bring almost 15-17% IPC uplift than last-gen which is incredible considering the fact that Zen 2 was already a fast one. So, this time you can expect AMD CPUs going as high as 5GHz officially to give Intel a stiff competition on the single-core frequency along with a 50% increase in Zen 3's floating-point operations & a major cache redesign.
Ok, you won't have to wait much longer for that as AMD will formally announce these on October 8, and with any info about these Ryzen 4000 Vermeer CPUs, we will keep you informed.
Do check out:
😎TechnoSports-stay UPDATED😎