Electronic Arts (EA) has already revealed the launch date of the next series of FIFA franchise. FIFA 21 would release globally on 9th October.
So, recently, EA Sports have officially unveiled all the players for its upcoming title FIFA 21, and their ratings as well. So, starting off with the defenders, we are bringing you the top 10 Center Backs who could be part of your backline for the upcoming season:
10. Matthijs de Ligt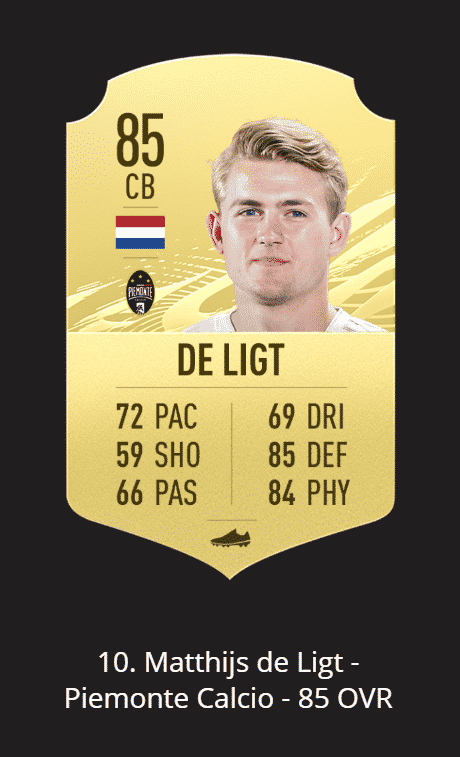 Club: Juventus
Nationality: Netherlands
Age: 21 years
Rating: 85
The young and strong Dutch defender of Juventus has made his way to the top 10 and could be one of the next CB for your XI because he would grow and thrive in the career mode.
9. Marquinhos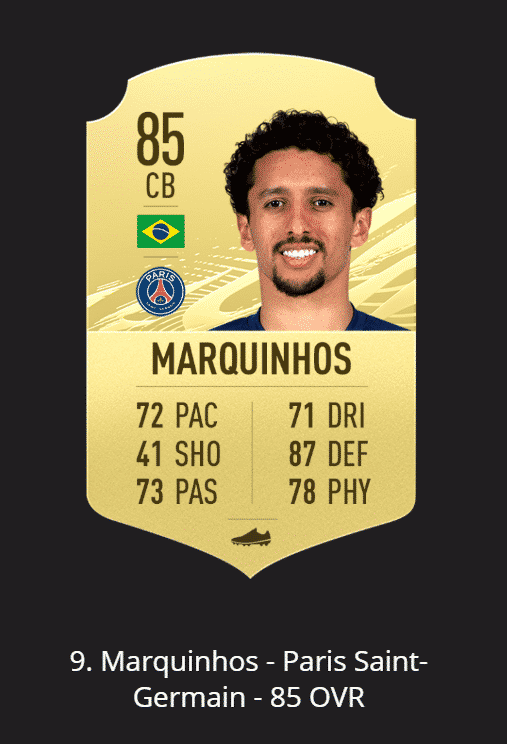 Club: Paris Saint-Germain F.C
Nationality: Brazil
Age: 26 years
Rating: 85
The player who has helped PSG to make into the Champions League final is versatile, tough and reliable, so making his way into the top 10 is quite natural.
8. Raphaël Varane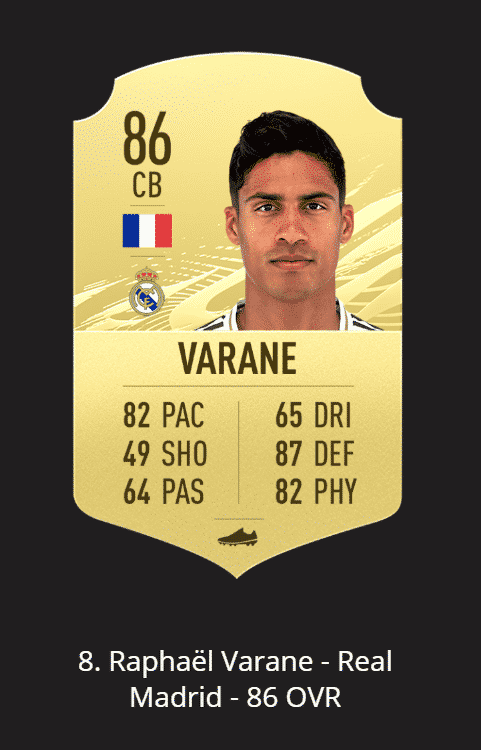 Club: Real Madrid 
Nationality: France
Age: 27 years
Rating: 86
Raphael Varane still remains in the top 10 with no improvements from last game because some of his bad display in the Champions League has not allowed him for an upgrade.
7. Mats Hummels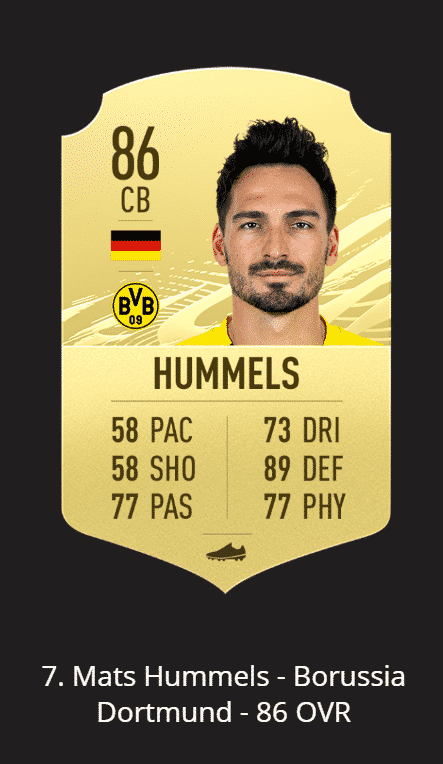 Club: Borussia Dortmund 
Nationality: Germany 
Age: 31 years
Rating: 86
Hummels retain top in the top 10 because of his experience and his defending capabilities that he has shown for Dortmund for years now.
6. Gerard Piqué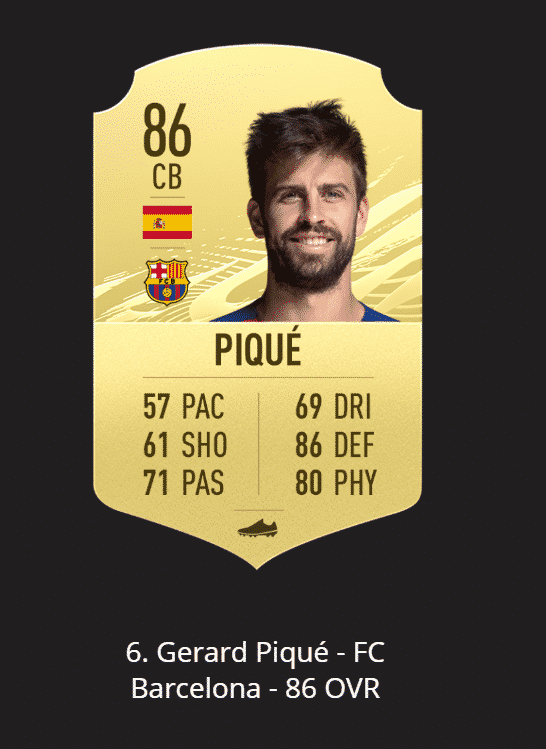 Club: Barcelona
Nationality: Spain
Age: 33 years
Rating: 86
Pique has dropped few points because he is aging, however, his defense is still great for strengthening your squad in FIFA 21.
5. Giorgio Chiellini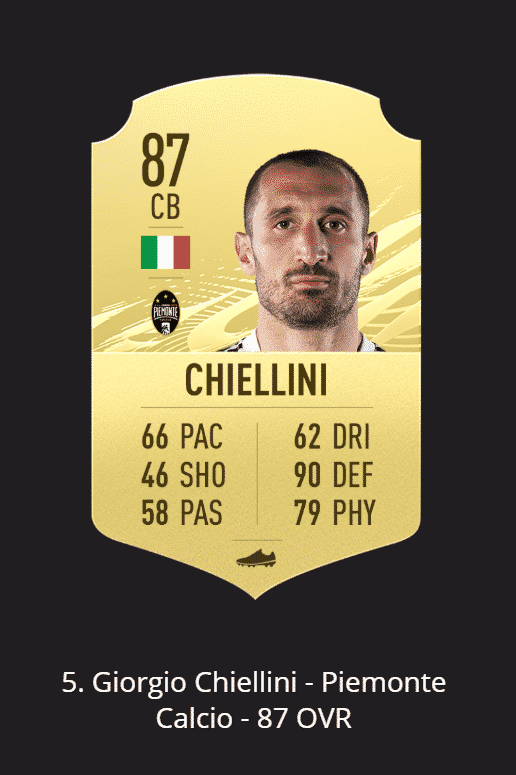 Club: Juventus
Nationality: Italy
Age: 36 years
Rating: 87
The veteran CB has still made into the top 5, even though he his one of the oldest in the list, he is still one of the best CBs in the world.
4. Aymeric Laporte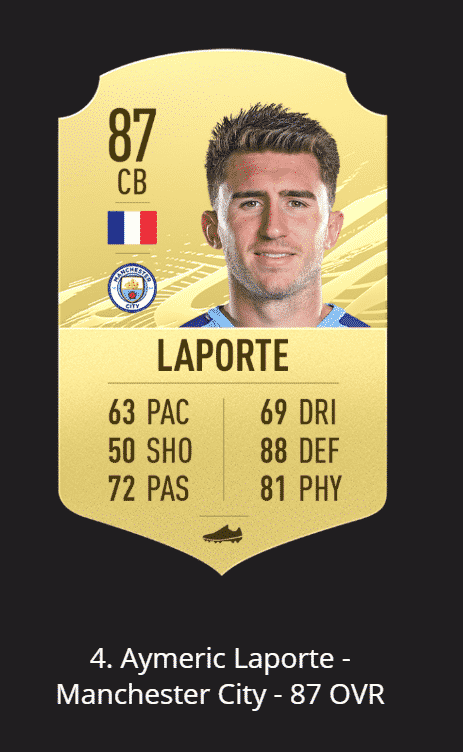 Club: Manchester City
Nationality: France
Age: 26 years
Rating: 87
The Frenchman has enjoyed an impressive spell of City under Guardiola and was worthy of an upgrade to 87 rating.
3. Kalidou Koulibaly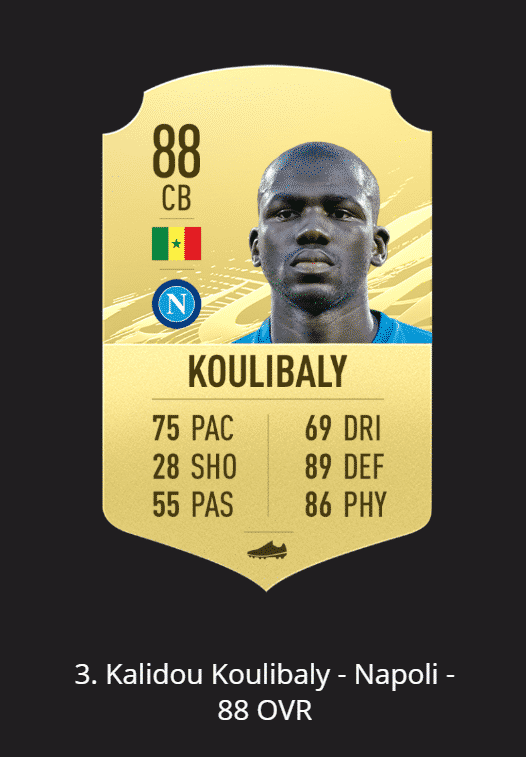 Club: Napoli 
Nationality: Senegal 
Age: 29 years
Rating: 88
The Senegal international has retained in the top 3 because of his sheer quality defending that he is used to.
2. Sergio Ramos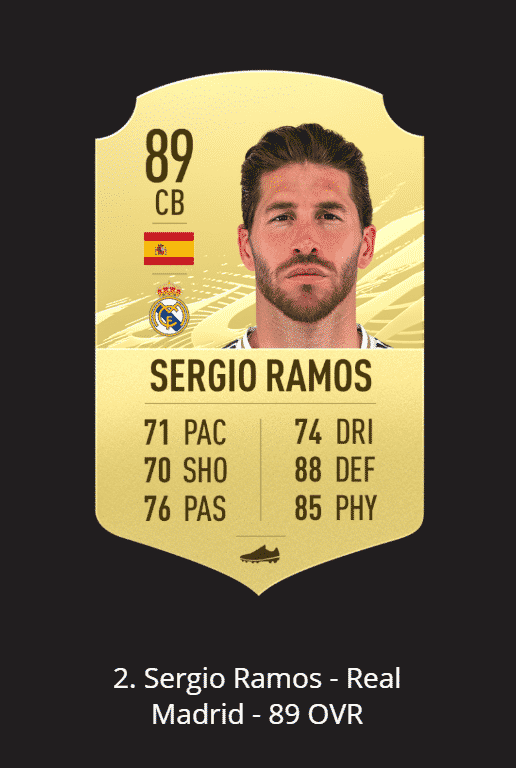 Club: Real Madrid 
Nationality: Spain
Age: 34 years
Rating: 89
Yes, Sergio Ramos is in the second spot with his absolute brilliant performance last season in La Liga and it was his absence that cost Real Madrid to lose the Champions League.
1. Virgil van Dijk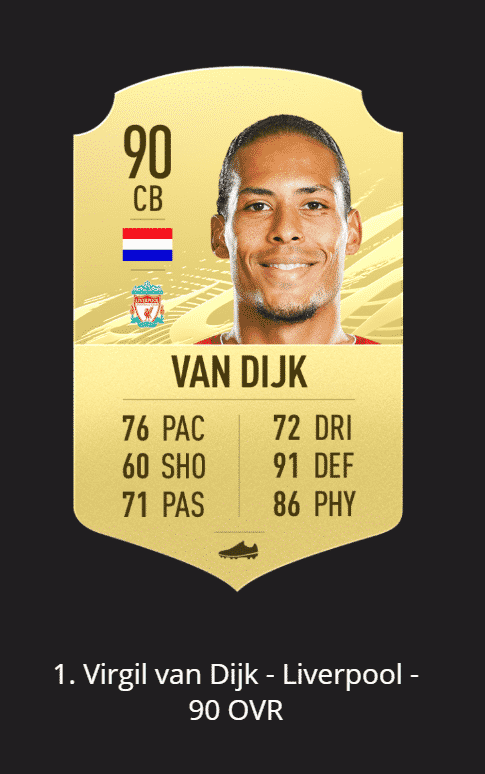 Club: Liverpool 
Nationality: Netherlands
Age: 29 years
Rating: 90
Another year and another time the Dutch Center Back has retained to be the best CB in the world currently with a rating of 90 and its natural because of the incredible contribution he had for Liverpool's Premier League win.
Do check out:
😎TechnoSports-stay UPDATED😎