In this era of technology advancement, smartphones have come a long way. The renowned smartphone manufacturer Samsung is making a huge number of smartphones from the past couple of years. But in the case of tablets, Samsung is making hardly one or two of them. Interestingly it's been a year since Samsung has introduced a decent tablet. But now, Samsung is going to launch a new one – the Bluetooth SIG certified the Samsung Galaxy Tab Active3.

According to reports, this tablet will feature LTE connectivity including Dual SIM. This feature will be first for a Samsung tablet. One of the model numbers of those tablets appeared on Geekbench, which revealed the chipset – the Exynos 9810. It is the same chipset of Galaxy S9 and the last year's Galaxy Note10 Lite.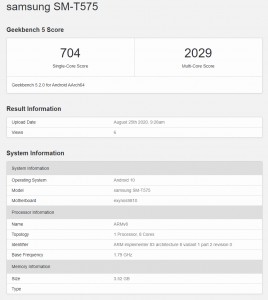 The Geekbench scorecard also features the limitation of RAM will be 4GB and the device will run on Android 10 OS with OneUI and DeX mode (expected). Last year, the Tab Active Pro came with a Snapdragon 710 Processor. So, this is definitely an improvement regarding the chipset.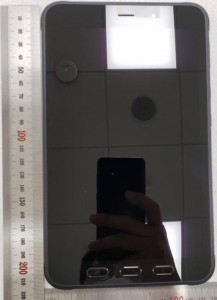 There is an image of the front of the tablet, which shows that the Galaxy Tab Active3 will have the three hardware buttons below the screen. These buttons will help the user when the display of the device is completely wet and not responding to any touches. There is another image that was shared and that was the battery of the tablet. The battery looks pretty small with 4,900 mAH rated and 5,050 mAh typical capacity. There is no official information about the display of that device. But it is expected that this tab will feature an 8.0" display like the Galaxy Tab Active2, which is a 2017 model.