- Advertisement -
It is always nice to see a son follow in the footsteps of their father and do well. There are plenty of such successful father-son duos in world football. Some have even passed their footballing genes down to their grandchildren.
Of the plethora of father-son duos/trios who have laced up a pair of boots, we have selected 10 football families that you absolutely NEED to know if you're a die-hard football fanatic.
10. Danny and Daley Blind
Danny Blind played for Ajax following a long tenure at Sparta Rotterdam. Danny was part of one of the greatest eras of the Dutch team, winning everything there is to win. His son Daley followed in his footsteps. He is now in his second tenure at the club following a four-year stay at Manchester United. Both father and son have had the honor of playing for the national team.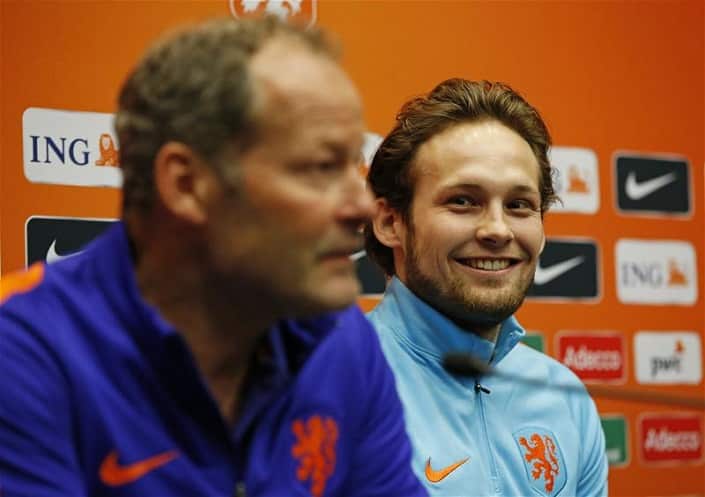 9. The Marcos Alonsos
- Advertisement -
Chelsea's Marcos Alonso is actually a third-generation footballer. His grandfather was the defender Marquitos who won five European Cups with Real Madrid. Marquitos' son was commonly referred to as Marcos. He played at Barcelona his son, the Marcos Alonso who now plays for Chelsea, started out at the Real Madrid Academy.
8. Frank Sr. and Frank Lampard
The current Chelsea manager and club legend also happens to be a second generation star. Super Frank Sr. played as a left-back for fellow London club, and rivals, West Ham United. While Super Frank started his career out at his dad's former club, he ended up joining the Bluer side of London, and went on to become one of the greatest midfielders of all time.
7. Miguel Angel and Xabi Alonso
Miguel Angel is better known by the name Periko. He played in midfield for Real Sociedad and Barcelona, winning multiple La Liga titles and a Copa Del Rey at Catalonia. His son Xabi Alonso played for Real Madrid, Liverpool and Bayern Munich and went on to become one of the best in his position.
6. Lilian and Marcus Thuram
- Advertisement -
Lilian Thuram is the most capped player in France's history. He also won the 1998 World Cup with the French national team and was one of the most important players in the French Squad. Lilian is also the father of Marcus Thuram, who plays as a striker for German side Borussia Mochengladbach.
5. Erling and Alf-Inge Håland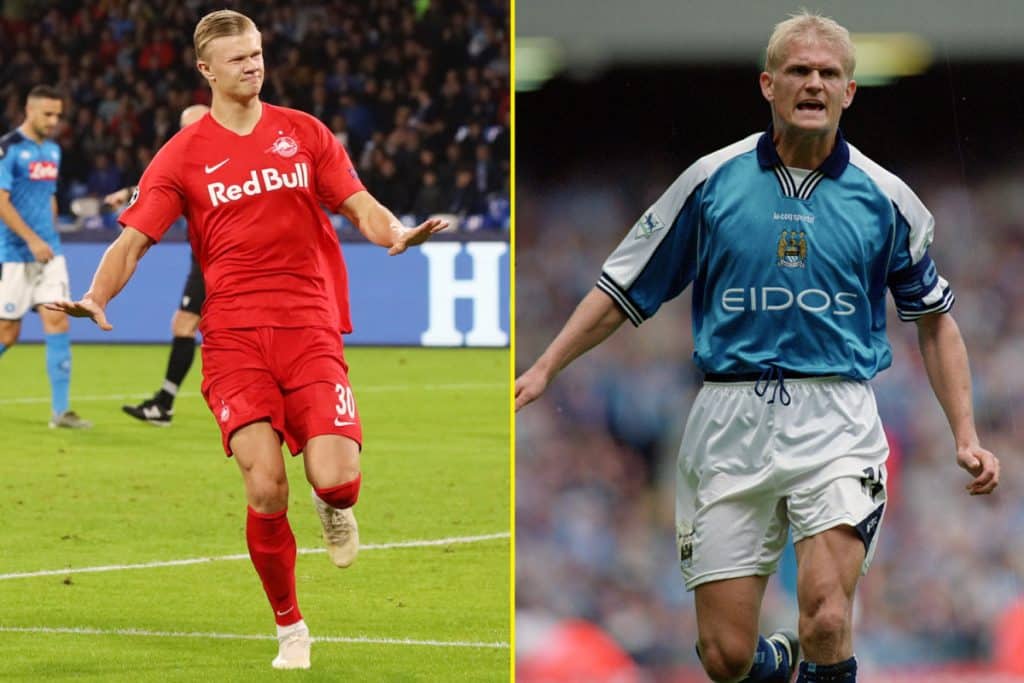 Erling Haaland is one of the world's best wonderkids right now. It is safe to say that he has taken extremely well after his father, the former Manchester City, Leeds United and Nottingham Forest defender Alf-Inge Haaland. Although Erling is eligible to play for England, as he was born in Leeds, he chose to play for the Norwegian National team.
4. Mazinho, Thiago and Rafinha
While Mazinho has won more laurels with Brazil than his sons, Thiago and Rafinha, his sons have experienced plenty of glory playing for their clubs. Thiago is the odd one out in the family as he is the only one to play for Spain, as his father and brother represent(ed) Brazil.
3. Kasper and Peter Schmeichel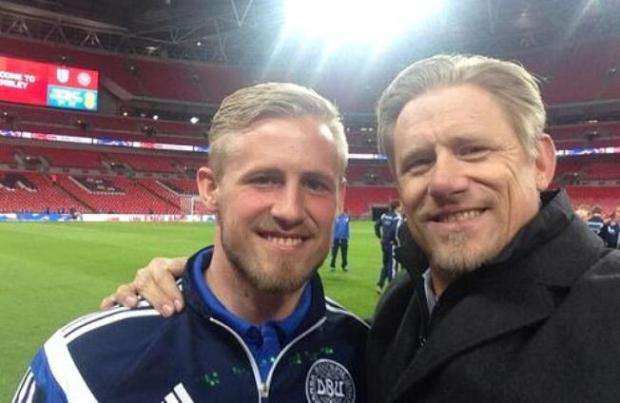 - Advertisement -
Peter Schmeichel is a Manchester United legend and has won everything there is to win playing for the Red Devils in the 90s. He even won the Euro in 1992 with Denmark. His son, Kasper plays for Leicester and has certainly followed well in his father's footsteps, going on to be a top goalkeeper in the league.
2. Eidur, Arnor and Sveinn Gudjohnsen
Arnor and Eidur became the first father son duo to ever play in the same game for their international team, Iceland, against Estonia. While Arnor decided to call it a day in 2001, his son Eidur went on to play for Bolton and Chelsea, enjoying a great spell in England.
1. Cesare, Paulo and Daniel Maldini
Cesare Maldini was an absolute club legend during his 12-year stay at the club. The son outshined the father in the next generation, as one club man Paulo Maldini cemented his claim as one of the best defenders to ever play the game during his 25 year-long spell for the Rossoneri. With the arrival of Daniel Maldini, AC Milan has now been home to three generations of players and it can only be expected that Daniel will do great things much like his father and grandfather.
Do check out:
- Advertisement -