- Advertisement -
The Taiwanese semiconductor outlet has been making quite a progress in the chip market and mostly powering smartphones in the South Asian market and Europe as well, however, it plans to enter the US market dominated by Qualcomm or Apple chips. MediaTek wasn't too convincing enough earlier with their crappy performing budget chips.
Things change with years and so did MediaTek, it largely invested in the mobile SoC market, came up with a successful Helio P series then went onto making the budget gaming G series. The breakthrough happened when it introduced its Dimensity series of powerful SoCs with 5G support, powering the mid-range devices, at first few major Chinese OEMs used its chips and when the chips like Dimensity 1000 or 800 just dominated any other mid-range Qualcomm chipsets, a lot of OEMs are now using Dimensity chips.
In the past few years, the mid-range smartphone market has surpassed the expectation and has become one of the key market with people buying mid-range devices, because that $400-$600 price margin has got a lot of good phones now. Gone are the days when people had to spend a lot for a flagship phone, now, mid-range has become the new hotspot in the smartphone world.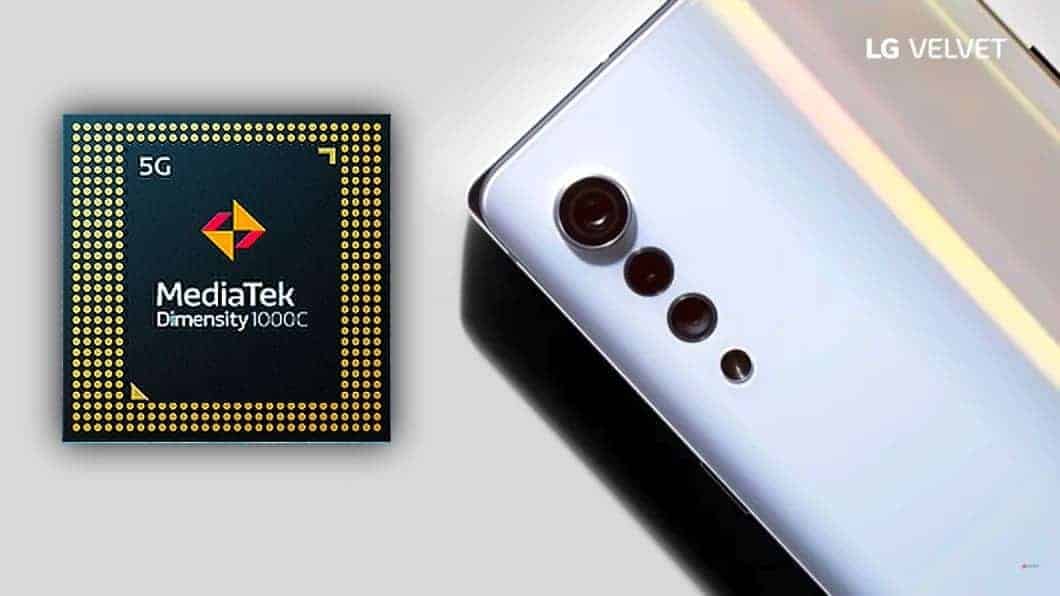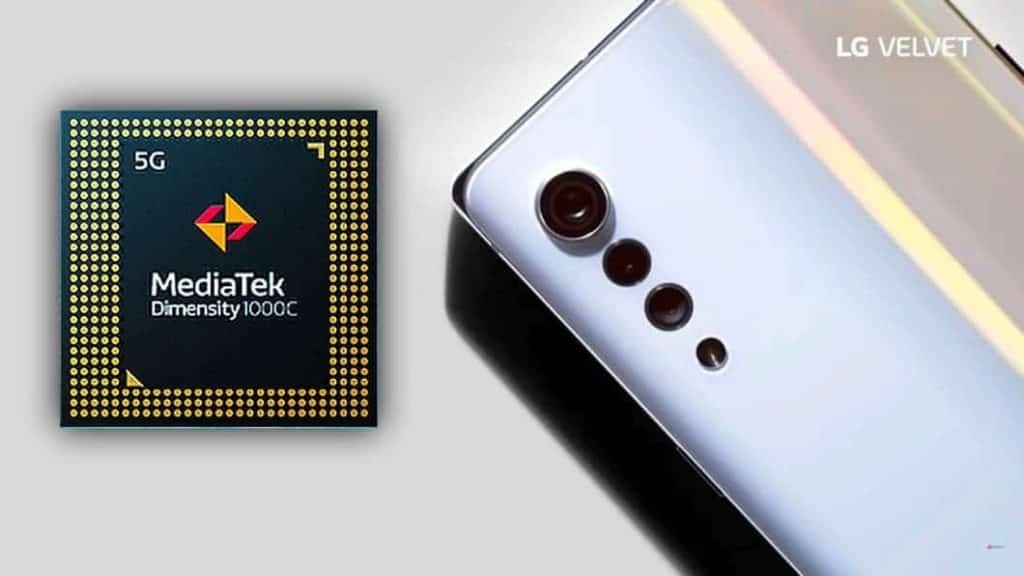 - Advertisement -
So, the South Korean giant recently brought their LG Velvet smartphone with the latest MediaTek Dimensity 1000C 5G SoC, and now it's available in the US on T-Mobile's nationwide 5G network. The Dimensity 1000C is one of the most powerful mid-range SoC built on TSMC's 7nm process coupled with four ARM Cortex-A77 cores clocked at 2GHz and four ARM Cortex-A55 high-efficiency cores at 2GHz.
On the GPU front, there's the ARM Mali-G57 MC5 along with all the good things for a mid-range device, check out all the specs from here. As DigiTimes reports, the new LG Velvet will give the new MediaTek's Dimensity SoC taste in the US at lower prices along with 5G support, it will be interesting to see how the US market responds to new LG smartphones and ultimately adapt to MediaTek chipsets.
"MediaTek is focused on giving consumers more options and expanding access to 5G devices so that everyone can enjoy the premium features and speeds that are defining the next era of mobile computing," said Yenchi Lee, deputy GM of MediaTek's wireless communications business unit, in a statement.
- Advertisement -
"From the world's first standalone 5G data call to collaborating on their first 5G chipset in America, T-Mobile and MediaTek have partnered to move 5G innovation forward," said Ryan Sullivan, VP of product development at T-Mobile, in the same statement.
What do you think will the US market predominated by Qualcomm and Apple chips adapt to MediaTek? Let us know in the comments down below…😉
Do check out:
- Advertisement -
😎TechnoSports-stay UPDATED😎
- Advertisement -