Leicester City had a memorable season to remember, yet in so many ways their campaign was left wanting more post the restart, as they failed to finish within the Champions' League places. The Brendan Rodgers led side did however play beautiful, attractive football for most of the season and were also defensively adept when required. But as the new season begins and with the investment made in the market, can the wily Foxes yet again shore up their efforts to qualify for the prestigious European competition or will they fall short of expectations?
Transfer activity
Leicester have managed to sign Timothy Castagne from Atalanta for a deal worth up to 23 million pounds. Although primarily a right-back, Castagne is seen to slot into Ben Chilwell's position at left-back, after the Englishman himself left to join Chelsea in a big-money transfer. Recent news reports have seen Leicester also linked to young winger Dwight McNeil from Burnley as well as signing Ryan Bennett from Wolves on a permanent deal having spent half a season on loan. After securing James Maddison and Youri Tielemans on long term contracts, the first-team squad already looks set ahead of the new season to come.
Strength
Brendan Rodgers loves to play a positive, go-for-the-kill mentality of football style and that bodes well for the foreseeable future. The Foxes managed to score a total of 82 goals from 38 matches, which meant that they were the third most formidable attack in the league. There is also a decent amount of squad depth at the club and so should preferred starters and star players be fatigued or injured, these players are more than capable of capturing the place. It also raises the competitiveness within the squad and would give the manager a headache, which is a good thing.
Weakness
Leicester are often culpable of being complacent in important games and failing to capitalise when opportunities are presented to them, despite having dominated possession for large periods of the game. In addition, with Leicester wanting to press at all times and conducting play in the middle third of the pitch, they have often left open spaces behind the defence which has been exploited by counter-attacking teams to outplay them.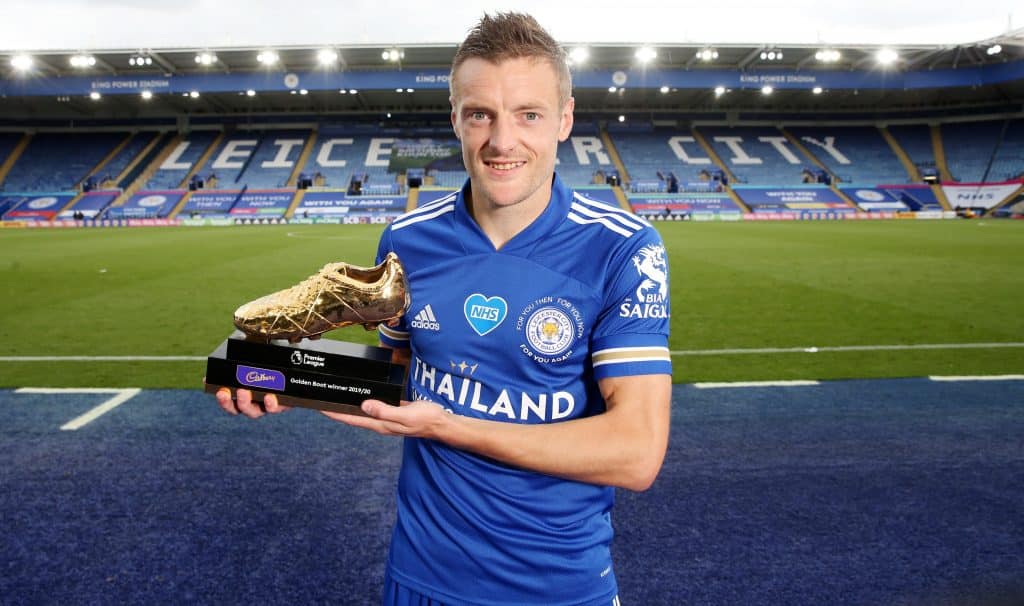 Key Players
Much of the potency lies on the high-flying Jamie Vardy, who even at the ripe age of 33 years managed to win the Golden Boot last season. Notching up attacking contributions of 23 goals and 5 assists, the talisman will yet again look to lead the line for Leicester and win them games. It is also set to be an important season for midfield maestro James Maddison, upon whom the attacking play responsibilities will revolve, and from both a footballing and statistical perspective, Maddison will look to use his trickery and set-piece skills to setup victories in clutch games.
Predicted Table Finish
7th place: Although Leicester have enough talent and spirit in the squad to win games, their efforts might sometimes lack the cutting edge and could hence see them lose out to higher reputation clubs in the big matches.
Do check out: