Suresh Raina returned to India on a yesterday morning flight from Dubai to New Delhi. Team management said that he was in fear as around 13 CSK members have tested positive.
CSK landed in Dubai on 21st August and stayed in 6 days of quarantine period according to the BCCI rules. But around13 members of CSK were tested positive in the last couple of days. Suresh Raina was getting concerned about his family after hearing the news.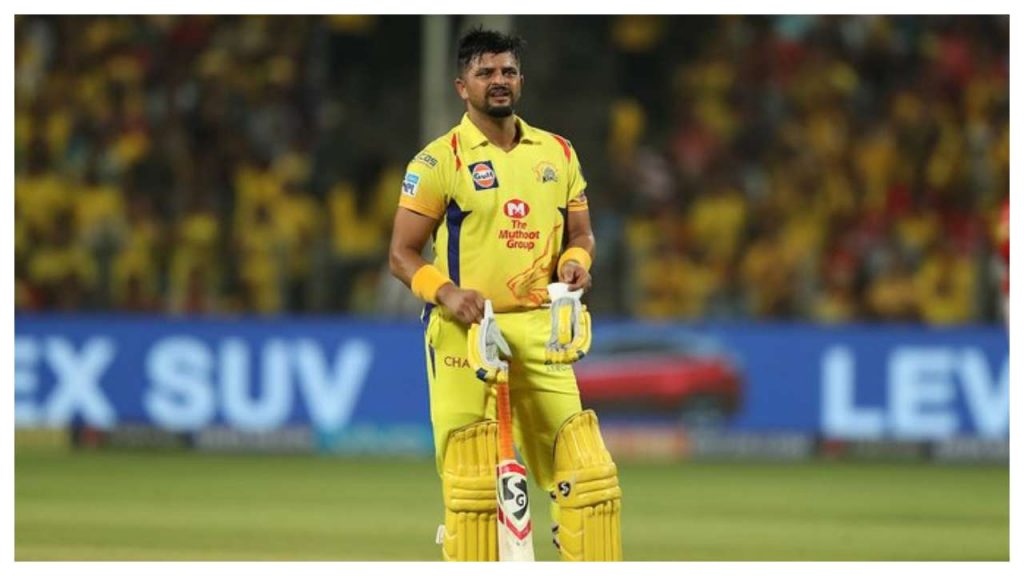 According to a report by Inside Sport, Raina called all his good friends after hearing the news. He also called CSK captain MS Dhoni and expressed his fear. But no one was able to convince him to stay.
A member of the team said: "On Friday night, in fact, there was a huge ruckus. He tried calling all his teammates, coach Stephen Fleming, skipper MS Dhoni again and again to share his concerns. MS, in fact, also tried explaining things to him but nothing worked. He was badly psyched up and worried. Eventually, everybody else realized there was no point holding him (back) from travelling back because he was totally gripped by fear".
CSK management realized that it was not possible to convince him to stay there. So they allowed him to leave the camp.
One of the close friends of Raina said: "Suresh (Raina) called me back after repeated messages from me during the day. He decided to leave the CSK camp suddenly as he was getting concerned about his wife Priyanka and their two young children, four-year-old daughter Gracia and four-month-old son Rio in view of the pandemic situation."
He also said that Raina will tell everything to press after his quarantine period is over. At present, he is staying with his parents in Ghaziabad, UP.
Suresh Raina is one of the best batsmen in IPL history. He is playing CSK from the start of IPL. His records in this competition are phenomenal. It will be a great blow for CSK before the tournament.
CSK all-rounder Shane Watson said in social media: "You are going to be sorely missed from CSK. You have been with the CSK from the start, you are the heartbeat of the team. You are also going to be missed by IPL tournament as well. You are such a star of IPL. But, most importantly, is your well-being and hope you are going okay."
IPL is going to start on the 19th of September in UAE. We have to wait to see how CSK finds an answer after losing their most consistent player.
Do check out: