The Wi-Fi router maker, D-Link has brought new premium Wi-Fi 6 router with ultra-fast speeds and efficient performance benefits of WiFi 6 protocol. The EXO AX5400 Mesh Wi-Fi 6 Router is the latest model in D-Link's trio of best-in-class WiFi 6 routers.
So, the new DIR-X5460 supports speeds of up to 600 Mbps on the 2.4GHz band and 4800Mbps on the 5 GHz band. Taking the advantages of the Wi-Fi 6 standards, the router's dual-band performance is up to 90% faster at 2.4GHz band and 176% faster at the 5GHz than previous generation WiFi. The router uses the latest connectivity features including OFDMA, 1024-QAM, and multi-user MIMO (MU-MIMO).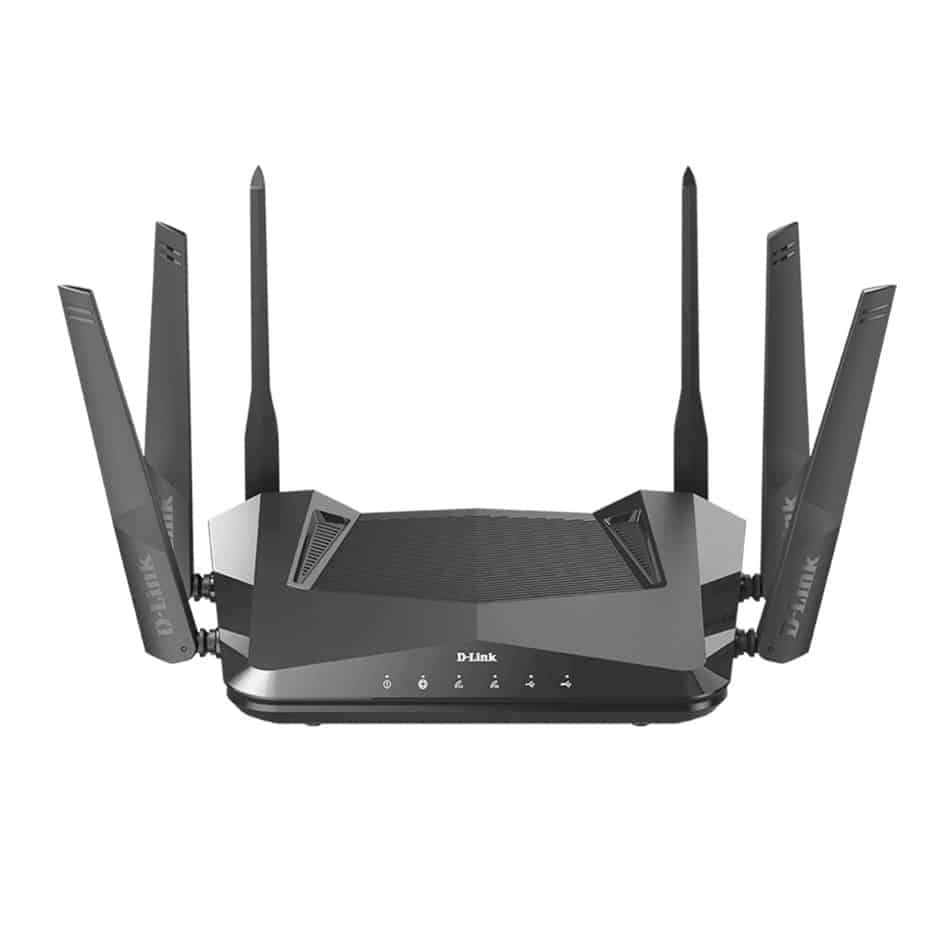 Using these latest connectivities, this might eventually improve data flow throughout the network, allocate rightful bandwidth per user, and improved security as well. D-Link says it can withstand heavy bandwidth processing so this can be an ideal solution for providing the whole-home WiFi coverage and a single network name. You can manage everything of the router via the D-Link WiFi app.
The built-in high powered amplifiers with a 160MHz channel capacity ensure exceptional data throughput and the fastest theoretical speeds possible. This, combined with a six-stream architecture lets the DIR-X5460 significantly reduces latency for simultaneous Wi-Fi tasks.
Talking ports, there are 4 Gigabit Ethernet ports while 2 USB 2.0/3.0 ports for physical connections, and there are six high-gain antennas. As the company claims, this router will provide up to 4X greater capacity than Wireless-AC for ultra-efficient support of Ultra 4K video streams, FPS online gaming, and large file downloads, and other emerging smart home activities.
The EXO AX5400 WiFi 6 Router (DIR-X5460) is currently available on Amazon and D-Link Shop for $249.99. If this seems costly for you can even opt for the basic EXO AX1500 WiFi 6 Router (DIR-X5160) as well which is available for $99.99 on Amazon.
Do check out:
😎TechnoSports-stay UPDATED😎