The gaming case manufacturer has been making pre-built Gaming PCs for quite some time now and now NZXT brings a new range of pre-built PCs for entry-level gamers. Named as the Starter PC series, this range of gaming PCs feature 9th Gen Intel CPUs paired with NVIDIA GPUs for the best gaming experience within its popular H510 case.
There are three models in this range starting from $699 named – The Starter, Starter Plus & Starter Pro. Obviously, this entry-level Gaming PC series is meant for smooth 1080p gaming experience and NZXT has even shown few gaming performances for these PCs, all of them being eSports titles, which can be a great range for eSports lovers.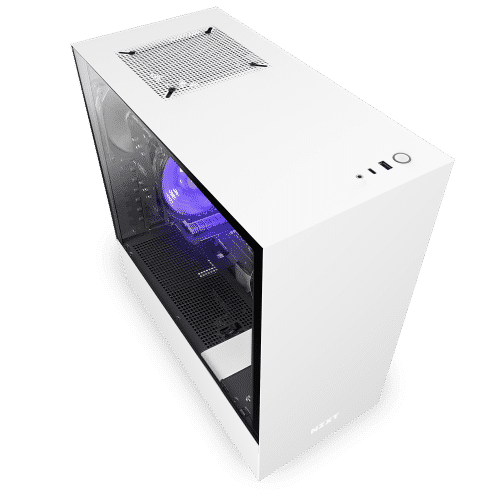 The Starter is powered by a quad-core Intel Core i3-9100F processor paired with an MSI GeForce GTX 1650 D6 Ventus XS OC GPU along with 8GB 3000MHz DDR4 RAM & 512GB Intel 660p M.2 SSD. The Starter uses an MSI B365M MORTAR motherboard and an EVGA 450W Bronze PSU, NZXT promises that this Gaming PC will give you 62FPS in COD: Modern Warfare, 67FPS in Fortnite and 92FPS in Rainbow Six Siege.

The Starter Plus is a good option as with just $200 more you get significant performance gains because of the 6-core Core i5-9400F and GTX 1660 SUPER combo along with 16GB 3200MHz DDR4 RAM. This takes the 1080p performance to the next level: 94FPS in COD: Modern Warfare, 83FPS in Fortnite, and 173FPS in Rainbow Six Siege.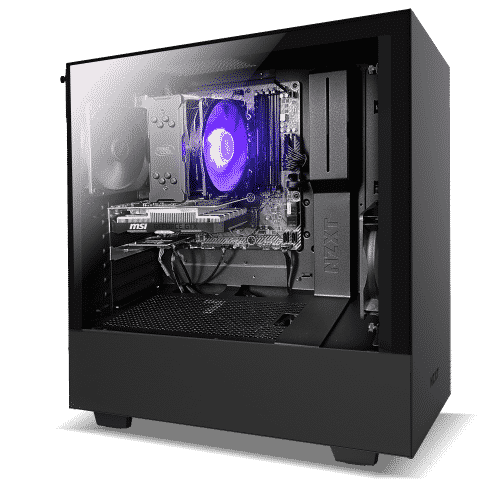 The Start Pro which costs $999 just upgrades to a GTX 1660 Ti and 1TB SSD, so overall, the NZXT Starter Plus is a great gaming PC for entry-level gamers. Additionally, all of these PCs support Wi-Fi & Bluetooth connectivity and carries a 2-year warranty from NZXT as well. You can choose between both white and black cases without any additional costs. Go to NZXT site to get one for you.
Do check out:
😎TechnoSports-stay UPDATED😎