Real Madrid are one of the highest spending clubs in Europe. They broke the transfer record twice, once for bringing in Cristiano Ronaldo from Manchester United and the other time for signing Gareth Bale from Tottenham Hotspur.
But the LaLiga giants have been quiet in the transfer market this summer. Many people are thinking they are saving money to bring in Mbappe next summer.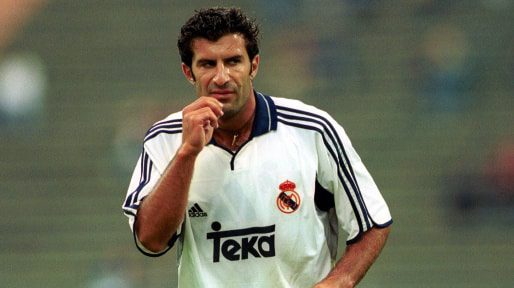 Former Real Madrid player, Luis Figo has now explained why Real Madrid aren't signing any players this summer. Below is the conversation between Marca and Figo.

Marca: Real Madrid aren't making any signings this summer
Figo: "The market is barely going to move. The clubs can't turn their backs on what's happening. Lots of things have been reduced. The clubs' incomes, the wages… you have to be realistic"
"Real Madrid have a good, competitive squad, as they showed by winning LaLiga"
Marca: "What do this Real Madrid need to make the next step & compete for the CL again?"
Figo: "Luckily, I'm not the coach. I don't have Zizou's worries, which I'm sure are a lot like those of any coach."
"I'm sure Zizou knows what he has to do and what he needs, but let's not forget the situation that we find ourselves in. He'll move the pieces as he finds convenient."
Marca: A historic figure like Iker Casillas is returning to Real Madrid…"
Figo: "It's his home, his natural place. It's a joint decision between the two parties. They held talks, they invited him and he accepted it. He's happy and I'm happy that he's returning home, very happy"