Amazon is releasing their third documentary on English teams on 31st August. This time it will be on Premier League club Tottenham Hotspur's 2019-20 season.
After making their first one on Manchester City's 2017-18 title-winning season which was narrated by Holywood actor Ben Kingsley, they made 'Take Us Home: Leeds United' to showcase their chase for promotion in the 2018-19 season and it was narrated by one of Leeds supporter Russell Crowe.
Amazon Prime has now chosen Hollywood star Tom Hardy as the narrator for the Tottenham documentary. They posted on Twitter confirming Tom Hardy as the narrator. Hardy was heard saying: 'A season that will prove to be one of the most defining in the club's history. This is their first season in a new billion-pound stadium. This is Tottenham Hotspur.'
That's right, Tom Hardy will be voicing #AllOrNothingSpurs 🙌

Coming to #PrimeVideo on 31 August

— Amazon Prime Video Sport (@primevideosport) August 20, 2020
Tom Hardy is an acclaimed Hollywood actor. He played the role of Bane in the 'Dark Knight Rises'. He also starred in 'Inception', 'Venom' and 'The Revenant'. Hardy has also acted in the famous Netflix Series 'Peaky Blinders'.
This documentary will show Tottenham Hotspurs' first season in their billion-pound stadium, Tottenham Hotspur stadium. They spent £1billion to built their new stadium. It is a state-of-the-art stadium with 62,000 seats. The Tottenham Hotspur stadium hosts Premier League and Champions League games for Tottenham Hotspur. It also hosts NFL games and other high-profile sporting and social events.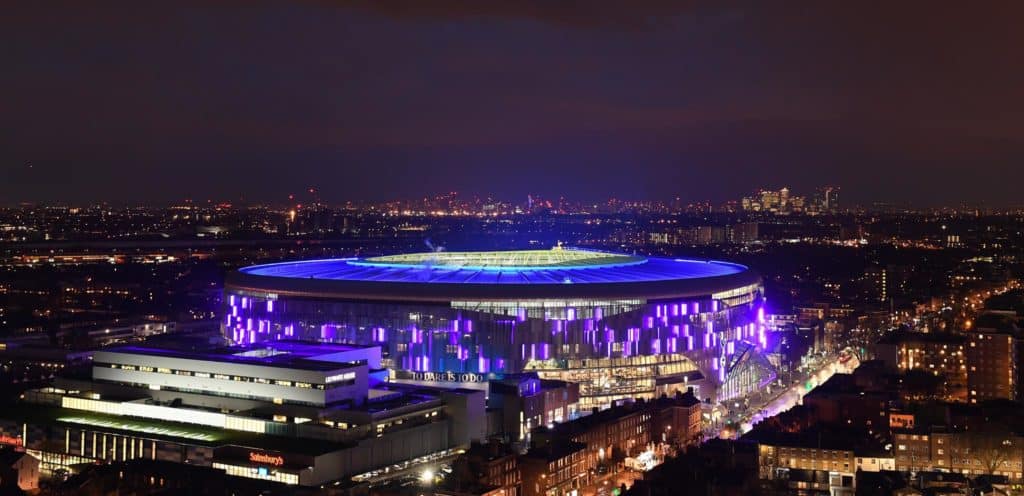 After the club finished as Champions League runners-up in the 2018-19 season, they were expected to be on the rise but things didn't turn out that way and Mauricio Pochettino was sacked. He was replaced by Jose Mourinho who helped the club to a top-six Premier League finish.
The documentary covers everything that happened behind the scenes from Pochettino's sacking to Mourinho's team-talks, with a trailer showing the Portuguese boss saying: 'You are a team of good guys… but good guys never win'.
The series will also highlight how football clubs dealt with the Coronavirus pandemic and managed with the financial crisis. This seems to be an interesting documentary so keep an eye on Amazon Prime from 31st August.
Do check out: