- Advertisement -
Since the debut of BlackBerry in the market in the year of 1984, it started its growth as a reputed company after 2001. BlackBerry was known for its high feature and high price phones and gadgets. BlackBerry Pearl 8100—the first BlackBerry phone to include multimedia features like a camera. That model from BlackBerry made a huge impact on the market of mobiles.
But after 2011 competition became tougher and tougher with Android phones and Apple iPhones. Unfortunately, BlackBerry was not up to the mark to stay in that competition. People switched over their interests in Android phones and iPhones. from that time to current years BlackBerry gadgets just wiped out from the technical market.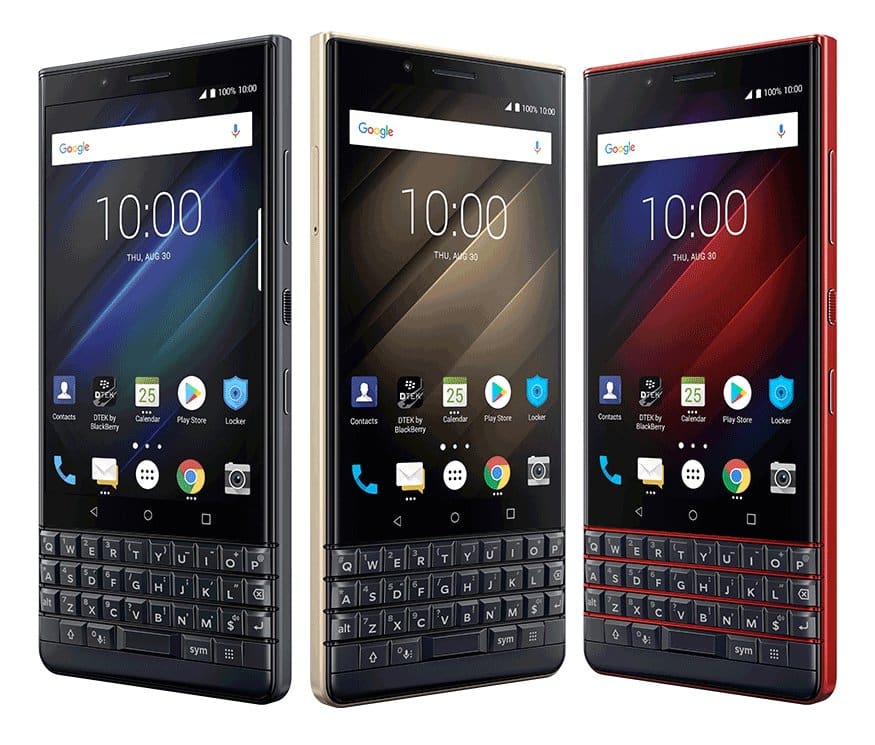 Now they are all set to make a comeback into the market with a 5G Phone With Physical Keyboard technology. The release date is expected to be in 2021. There is a Texas startup named OnwardMobility that has experience in building security solutions for its government and customers. This OnwardMobility will make this new BlackBerry phone with a physical keyboard. It is set to launch its first 5G BlackBerry model which will be based on Android 10. This phone will make its debut in North America and Europe. But it is not sure when this phone will be available in other regions or markets in the world.
- Advertisement -
This phone is snitched to be a "feature-rich 5G-ready" model with features to enhance productivity. It is mainly for those customers who demand security alongside smart features.
"Enterprise professionals are eager to secure 5G devices that enable productivity, without sacrificing the user experience," said Peter Franklin, CEO of OnwardMobility. "BlackBerry smartphones are known for protecting communications, privacy, and data."
Though there is no disclosure till now regarding the details of the specifications of this new phone. However, Franklin in an interview said that it would come with a redesigned "clean-sheet keyboard." In case of the pricing of that phone, there is nothing to worry about. Pricing will be very much competitive. You can expect a mid-range budget for this phone. It will be not like something like Samsung S20 or the upcoming iPhone 12 in case of the pricing.
- Advertisement -
"We are excited that customers will experience the enterprise and government level security and mobile productivity the new BlackBerry 5G smartphone will offer," said John Chen, Executive Chairman and CEO, BlackBerry, in a statement.
It is not the first time BlackBerry is making a comeback into the market. In the earlier days of 2016, it had a tough competition with Android models. It also made a partnership with Optiemus Infracom in February 2017 to produce and sell Android smartphones in India, Sri Lanka, Nepal, and Bangladesh.
"With 5G quickly coming to market, and the acceleration it will cause in upgrading mobile devices and deploying productivity-enhancing apps, deploying proven and highly secure products like the BlackBerry 5G devices in enterprises, government, and regulated industries like finance or legal, is mission-critical," said analyst Jack Gold, President and Principal Analyst of J. Gold Associates.
- Advertisement -
As 5G is the new future of network services, every company wants to boost up it's selling with 5G models. So we can expect BlackBerry will make an ultimate impact on the market in the upcoming years.
- Advertisement -