Royal Challengers Bangalore reached the IPL finals three times in 2009, 2011 and 2016. But unfortunately, every time ended on the losing side. In spite of having such quality players and with a fearless captain it is very hard to see the fate of the Royals in the past couple of IPL seasons. Batting is not the problem in this team. Top class batsmen Virat Kohli (captain), AB De Villers are the two main pillars of this side. Apart from those there were a lot of world-class batsmen were in this side, but they still failed to win their first IPL title.
Lets get into the topic, WHY?
There is a recent statement by a promising young leg spinner of this team, Yuzvendra Chahal. He says, "Our problem has always been death over bowling". According to the leggy, 30% of games RCB has lost in the last 3 to 4 overs after having kept the opposition in check for the first 16-17 overs of the innings.
"Because we keep a tight leash till the 16th or 17th over, but I feel we have lost at least 30% of the matches due to the last 3 overs."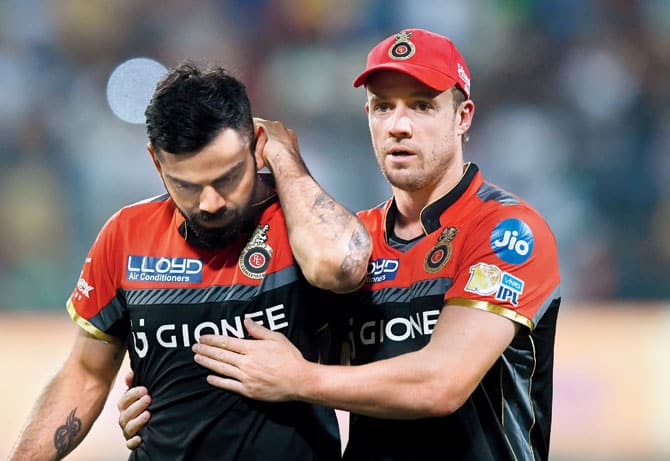 This team has a pretty decent batting line up with world-class batsmen so putting up a huge score into the board is not a big issue for this team. The issue is to defend that total. Though with some quality bowlers RCB somehow manage to restrict the opposition for 12 to 13 overs. But the last 5 overs which is the crunch overs for a T-20 match, they lose their cool and constantly leak runs for the opposition.
I think no one needs to do high research for the examples. We are very much known what was happened in the last year IPL against Kolkata Knight Riders. KKR was losing wickets and the game was almost 90% in the grip of RCB. But unfortunately, the destruction began in the last 5 overs by Andre Russell and KKR managed to score freaking 53+ runs in the last 3 and a half overs. So, this is obviously not expected from a team led by Kohli and loaded with super guns.
Chahal also threw some light to take this matter seriously by the franchise and necessary steps should be taken during an interaction with Aakash Chopra shared on the latter's Facebook page. Because it is quite a regular problem for the men in red in every IPL season. That's why they are literally called 'Chokers' which is not expected from this quality team.
The leg spinner addressed Mitchell Starc as the only ray of hope in death bowing for that only one season. Other than that death bowling kills RCB every time.
"It always comes to our mind what we should do next. I have played for RCB for 6 years, the problem has always been, other than the one year when we had Starc, our death-over bowling."
"If you restrict a team to 130-odd after 16 overs, you feel that you can keep them to 160 or at the most 170, but at times due to those 3 overs, the score goes to 190 or 200. So that changes everything suddenly."
According to the leg spinner if you can not stay focused in those crunch moments and concede runs in death overs, the opposition always gets momentum to stage a massive comeback and most of the times this is the only margin between a winning and a losing side.
Do check out: