We always say India is the 'Sleeping Giant' of world football. But once it was one of the well-known countries with some football legends and Gostha Paul is one of them.
On 20th August 1896, Gostha Pal was born in Bhojeswar, Faridpore (currently located in Bangladesh). He moved to Kolkata when he was an infant and lived here till his death.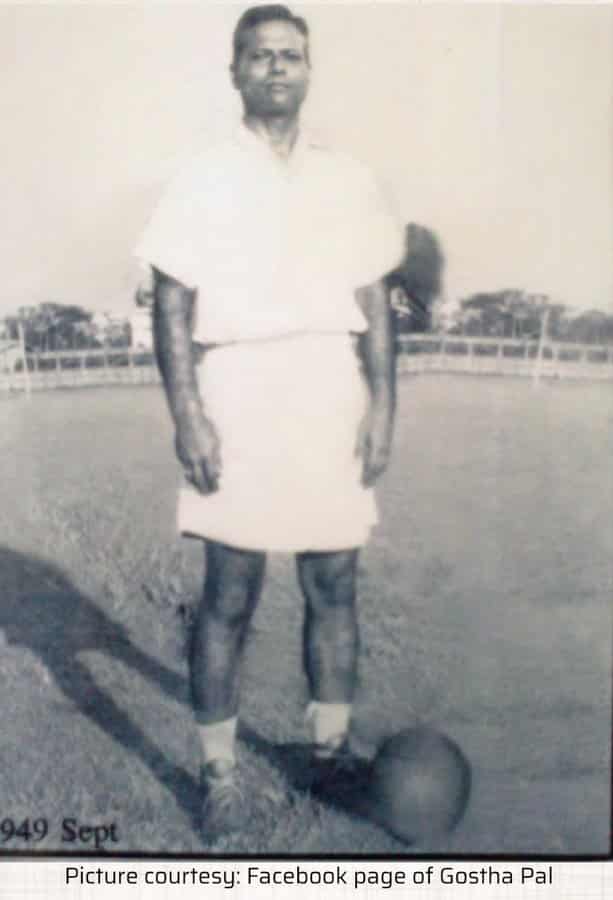 Kolkata is always well-known for its passion for football. It was also the same 100 years back. He played for Mohun Bagan A.C from 1912-1936 for 24 years and also captained the team. He was also chosen as the captain of the Indian National football team. He decided to hang his boots in 1936.
Pal used to play as a defender. He was famous for matching physically with British players and soldiers. For his excellent defending skills he was nicknamed as 'Chiner Prachir' [The Wall of China].
After freedom, the Indian Government honoured this legend very well. He was awarded the 'Padma Shri' in 1962.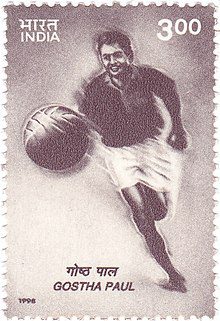 A statue was established in his memory in 1984 on the Gostho Pal Sarani in Kolkata. He was the first footballer who has a stamp dedicated to his name.
Mohun Bagan A.C. awarded him 'Mohun Bagan Ratna' in 1976 as a legend of the club. But his family returned this back to the club as a part of a protest of the lackadaisical attitude of the club towards the legend's memorabilia.
Gostha Pal is one of the first Indian football stars. He will live on for years to come in the memory of all the football fans of our country.
Do check out: